If Google Chrome is your primary Internet browser that you spend a lot of time using on a mobile device. This article will show you how to enable Battery Saving Mode. A new feature that is disabled by default in Chrome that will allow you to prolong your battery life by a small but significant margin.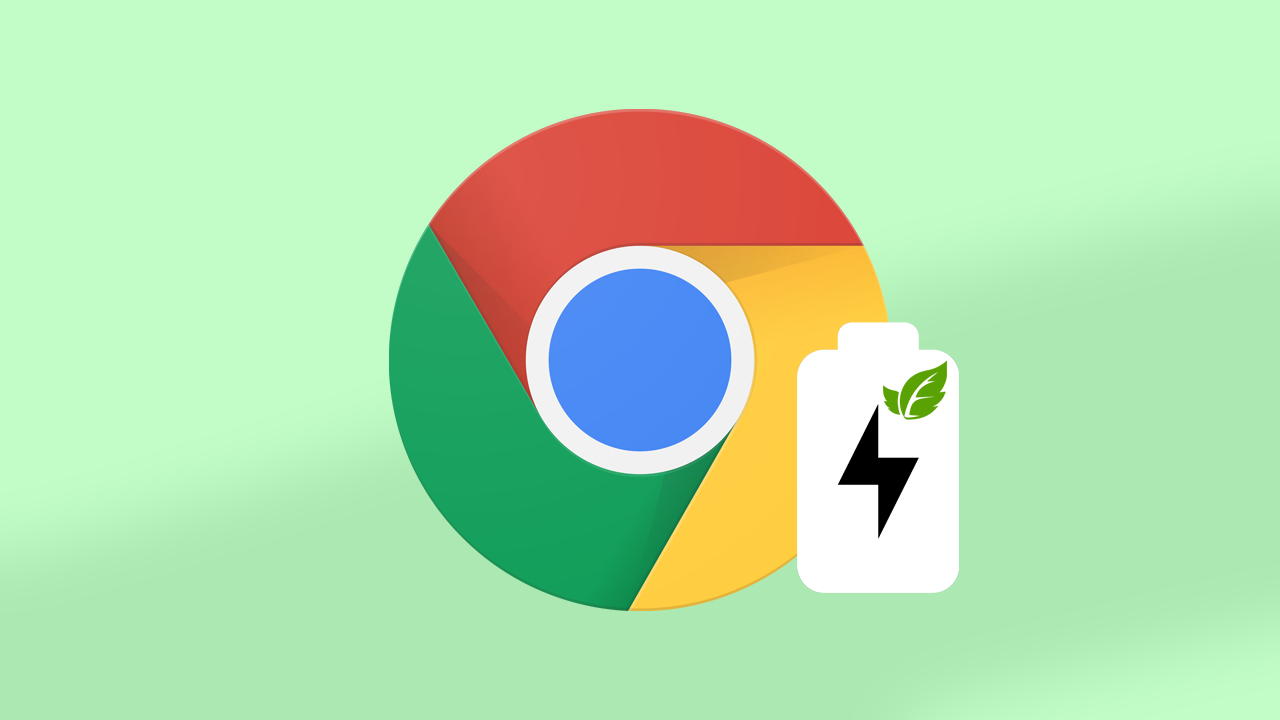 Related: How to Download Discord Channel and Direct Message (DM) History.
Google Chrome is a very resource-heavy Internet browser that chews through ram like it has an unlimited supply. Even though Chrome has long lost its top spot as the best browser, it still remains the most popular Internet browser on the market. Primarily because people are both lazy and to scared to try different things. All that said, Chrome still has some interesting and useful features you may want to take advantage of if you don't plan on switching to something else anytime soon.
Starting with Google Chrome version 108 it's now possible to enable "Energy Saver" mode on Windows, Mac, Linux, and Chromebooks. This new feature has been designed to prolong battery life as long as possible by limiting the amount of background activity Chrome has, while also reducing visual effects and frame rates. All of which contribute to CPU and GPU usage and ultimately power drain.
As is always the case with new features in Chrome, Energy Saver is disabled by default, so you will need to manually enable it to take advantage of it. So follow along as we show you how to turn on energy saver mode in Google Chrome.
How do you Turn On Energy Saving mode in Google Chrome? Google Chrome Battery Saver Mode Enabled.
Before you can turn on battery saver in Google Chrome, you will need to make sure that you are using Google Chrome version 108 or newer. To force a manual update go to Settings > About and wit for Chrome to download and install updates.
To begin, open Google Chrome on your device, then type chrome://flags into the address bar and press Enter. This will take you to the Chrome Advanced Options page.

Now that you are on the Experiments page, use the search box at the top to search Battery Saver.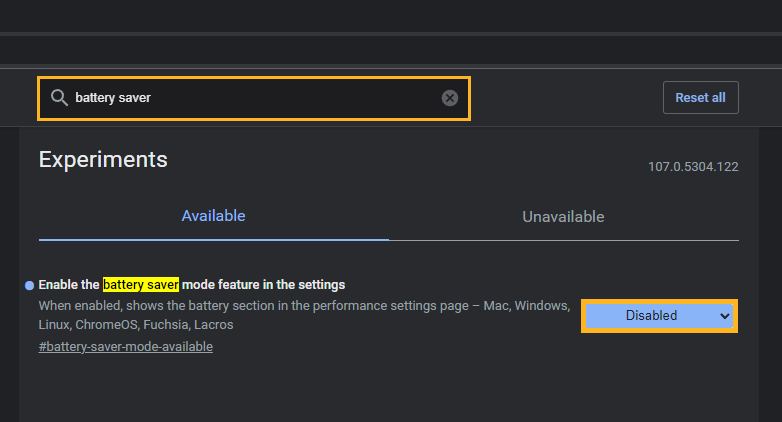 This will bring the Enable the battery saver mode feature in the settings to the top of the page.
Next, use the drop-down menu to change the setting from Default to Enabled. Once you have done this, restart Chrome and the change will take effect.
When Chrome restarts Battery Saving mode will be enabled. Just keep in mind that you will notice the difference in quality while using Chrome, especially for video content and other content that usually has high frame rates.
If you don't see the batter saver option when you use search, you aren't on the correct version of Google Chrome and you will have to wait for the update to become available to you.
How do you Disable Energy Saving mode in Google Chrome? Google Chrome Battery Saver Mode Enabled.
If you don't want to use Energy Saving mode in Google Chrome simply return to the same location as shown above and change the option from Enabled to Disabled. Although this feature claims to extend battery life there isn't any real data showing how much of a saving there will be so it may be a trivial amount and more of a gesture than a real benefit.