If you have a Windows Surface device and have updated to Windows 10 Fall Creators, it's now far easier to add Windows BitLocker Encryption. If you are unfamiliar with BitLocker it allows you to quickly add password protection to hard drives other storage devices.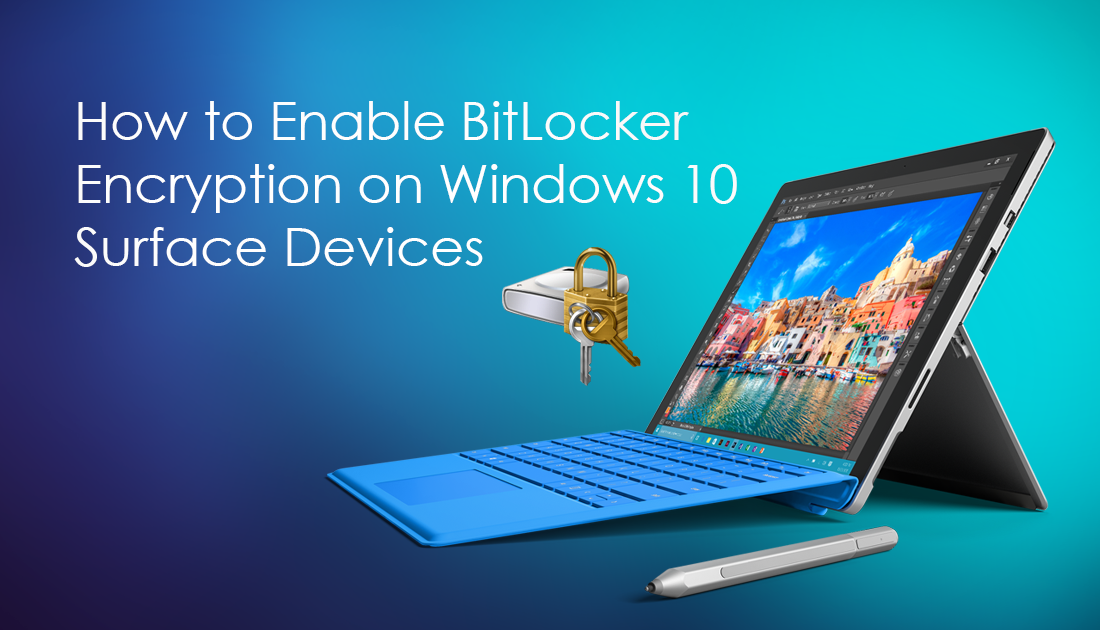 How to Stop Your Internet Browser Asking You to Save Passwords. (Chrome, Firefox, Edge, Opera, Safari, IE)
Because Windows Surface devices are so portable, it's important to make sure they are very well protected, especially if you are someone who's always on the move with important sensitive data. This is where BitLocker comes in. BitLocker is a great free security feature that allows you to protect your files using encryption, preventing unauthorized access by hackers or anyone who stumbles across your device. It's especially handy for anyone who wants to quickly and easily password protect USB drives or hard drives that contain Cryptocurrency Wallet information.
How to Enable BitLocker Encryption on Windows Surface Devices.
Unlike some other Windows devices, all Surface devices feature a Trusted Platform Module (TPM) Allowing them to encrypt all your data quickly and easily. (Without a TPM module, systems won't allow you to encrypt the main Windows drive) To find the BitLocker open Settings, go to Update & Security, then Device Encryption. On this screen simply enable BitLocker using the toggle.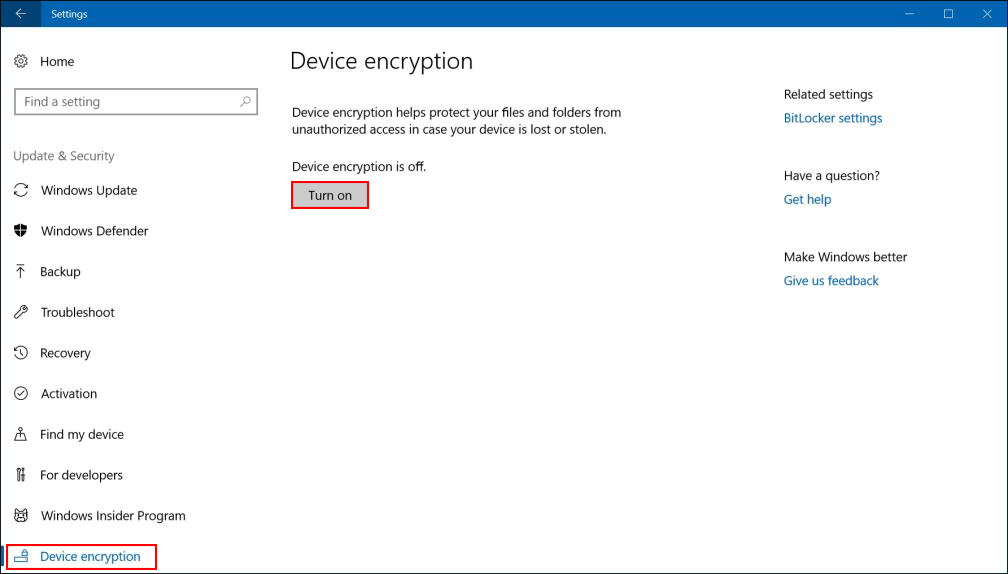 As soon as you have made the change, BitLocker will encrypt your device and all new files that are added after enabling the feature. If you ever want to disable BitLocker on your Surface device, simply go back to the same location and disable the toggle.
What Happens Now BitLocker is Enabled on My Surface Device?
Once BitLocker is enabled on your Surface the only way to decrypt the files is by signing using your account password. Whatever you do, don't forget or lose your password as recovery is impossible especially if you ignored the recovery key suggestion. Even if someone was to remove the storage drive from your Surface and connect it to another device all the contents will remain encrypted and inaccessible. This doesn't happen with a standard Windows login, if you were to remove the hard drive from a computer with a standard Windows account and connect it to another computer, all the files would be accessible as if you had connected a mass storage device. 
Can I Use BitLocker to Protect Stuff on My Windows 10 Desktop or Laptop?
If you have multiple Windows devices, you can also use BitLocker to protect specific information, however, unless they have inbuilt (TPM) You won't be able to lock down everything. For example on Windows Desktop PC's, you can only Protect Partitions, drives, and external devices like USB Sticks and SD Cards. If you try to enable BitLocker on your main system drive without a TPM chip, you will receive the following error message.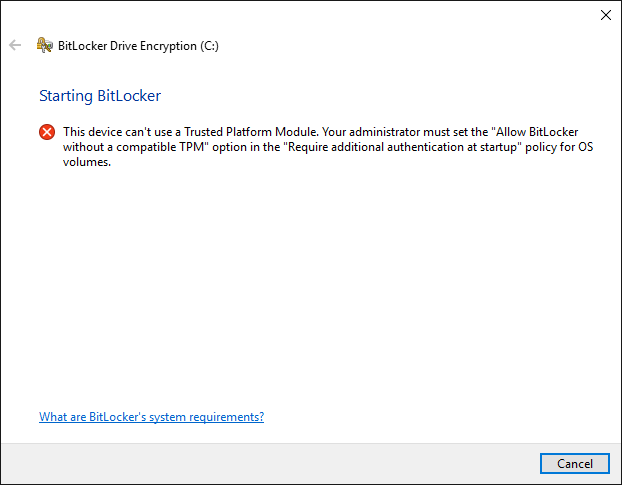 For a full guide on how to setup BitLocker protection on any of your other Devices check out our comprehensive guide below.
How to Password Protect Drives, Partitions, USB Sticks and SD Cards on Windows 10.