If you have an iPhone and would like to gain a little more privacy while you are browsing the Internet you'll want to enable Cross-Site tracking in Safari as soon as possible. This super important feature prevents websites and cookies from tracking your data across the internet.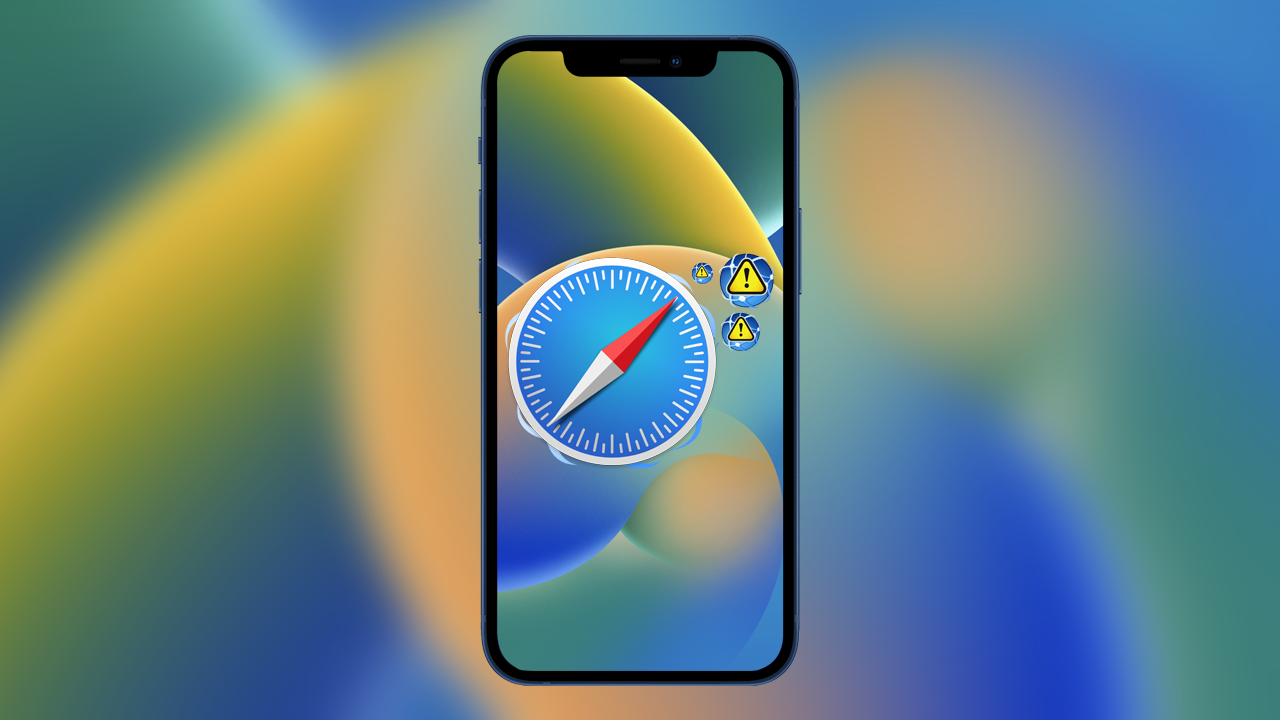 Related: How to check your Game Pass subscription from Settings on Windows 11.
Online privacy is one of the most important and often difficult parts of digital life to get a grasp on. Most people assume that devices, apps, websites, and other software are doing the right thing by them, which is sadly their first mistake. Device manufacturers and software developers are primarily focused on two things, profit and data collection, which translates into profit anyway.
In an interesting turn of events though, Apple implemented a feature called Cross Site tracking which prevents websites from tracking you across the Internet via cookies. For instance, when you navigate from one site to another, you'll often be followed by certain trackers that collect data about where you've been and what you've done. However, with Cross-Site tracking enabled Safari is basically placing websites into special containers (prisons) which stops them from sharing everything they have learned about you on each specific site.
A classic example of this is what happens when you use the sharing icon on websites. As well as sharing the particular content, you are also sharing a ton of other information which is trivial really but still something you may not want to share, depending on where you have been or will be travelling to on the Internet.
Firefox has had a similar feature for a very long time which was an optional addition at first, however, they made it the default option to further protected people after a short time. Unfortunately on iPhone and iOS, you will have to enable cross-site tracking manually. So follow along as we guide you through the process.
How do you enable Cross-Site Tracking Protection on iPhone? Enable Cross Site tracking in Safari on iOS devices.
To begin, open the Settings app on your device, then scroll down and tap Safari.
This will take you to Safari's options menu where you will need to scroll down the list until you see an option called Prevent Coss-Site tracking.
Enable this option(green is on) and you will get Cross-Site tracking protection.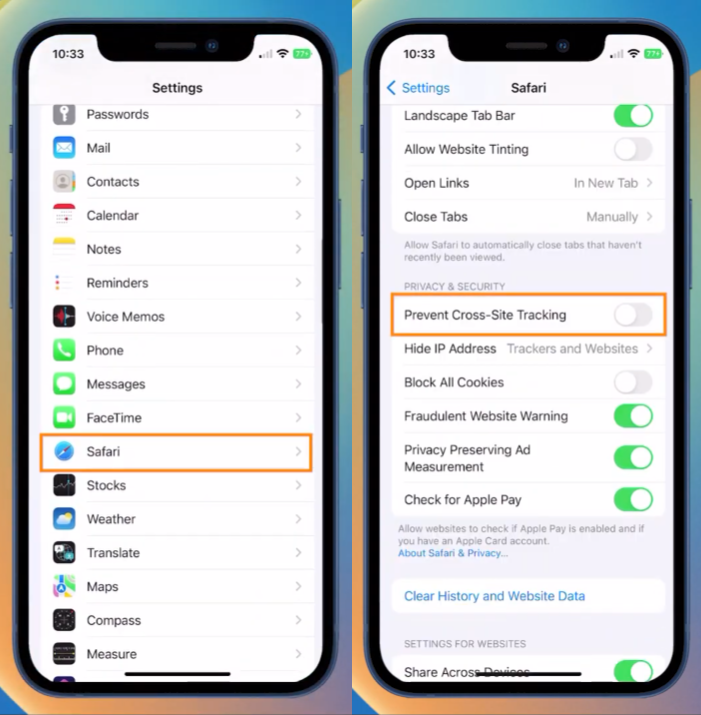 While you are here, there is also an option called Block all cookies, which you can also use. However, enabling this option will most likely break a lot of websites. Though it does provide the best privacy protection. As with most things in life, there are always annoying trade-offs like this.
While you are here you will probably also want to check out some of the other cool new features and options that have been added to iOS 16. So make sure you check out all of the following articles and of course our YouTube channel.
How to customize the Lock Screen clock on iPhone.
How to add the battery percentage back to the battery icon on iPhone.
How to enable Image Shuffle on your iPhone lock screen.
How to add Widgets to your iPhone lock screen.
How to prevent AirPods (headphones) from reading notifications on iPhone.
How to enable Severe Weather Notifications on iPhone.
How to disable Screen Time Notifications on iPhone.
How to customize lock screen notifications iPhone.