A quick guide showing you how to enable dark mode for Gmail on Android and iOS devices. A brand new dark theme recently added to Gmail for Android & iOS devices. A great way to reduce eyestrain from one of your most-used apps.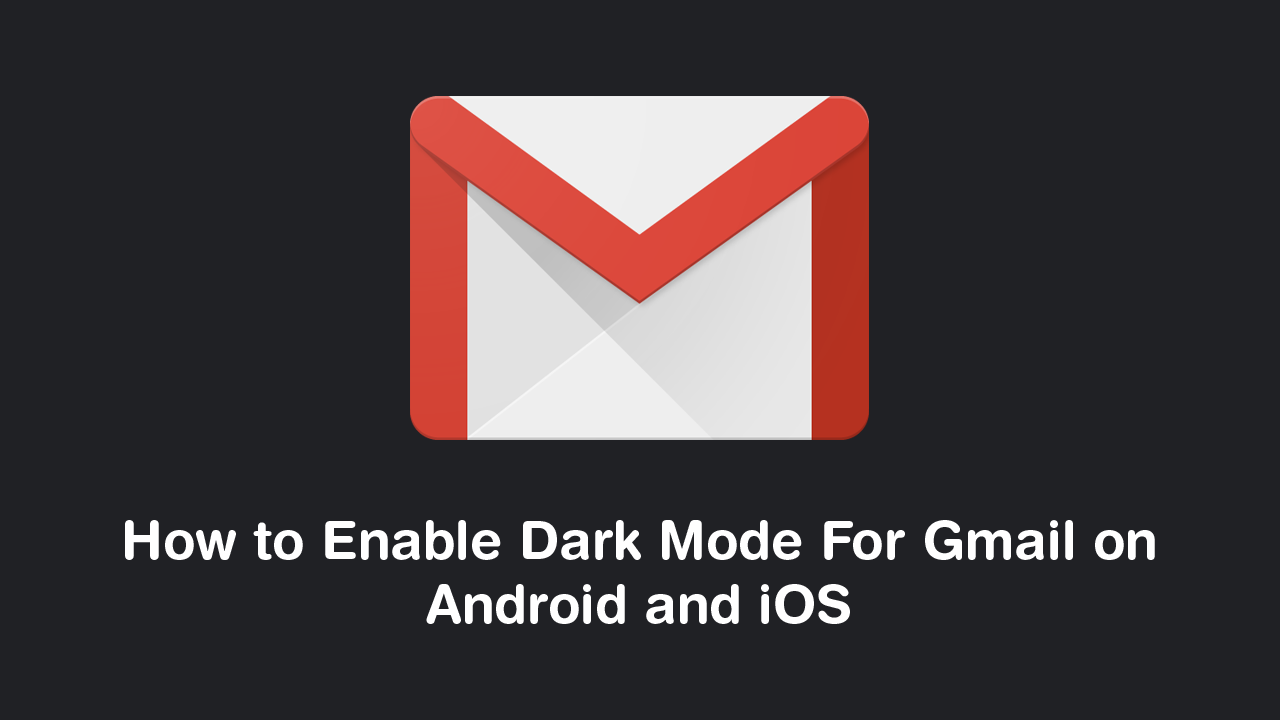 How to Fix Google Chrome and/or Microsoft Edge Chromium 'Aw, Snap! Something went wrong while displaying this webpage' When Endpoint Protection is Enabled.
Gmail has been the staple email app for android and iOS devices for almost as long as both phones have been in existence. Providing a stable, reliable email base for most users. As great as Gmail is though, it has always lacked the ability to switch the interface over to dark mode, something that email apps like BlueMail have had as a standard feature for years. 
However, as dark themes and dark modes have grown in popularity, brought on by their ability to save battery life (on devices with OLED screens) and eye strain relief, more and more apps and devices have started offering dark mode as standard. Which is probably why Google has finally bit the bullet and rolled out dark mode for Gmail on mobile devices. 
Thankfully they've also made this process super easy, so follow along as we guide you through the process. 
Related: How to Screen Share From Facebook Messenger. (Share Your Phone Screen From Facebook Messenger)
How Do You Get Dark Mode For Gmail on Android and iOS?
To begin, open your app store, either Google Play or the App Store, then proceed to update your Gmail app to the latest version (If you don't, nothing below will work) Once you have the latest version of Gmail on your device. It's also important to now that this currently only works for devices running either IOS 13 or Android 10.0, though it is rolling out to all devices soon enough. If you have met all of the above prerequisites, the rest of the process is super easy. 
Open Gmail on your device, tap the menu icon in the top corner, then select options Settings > Themes. Now simply select either Light or Dark from the list, then back out of the settings menus and the app will be displayed in your newly chosen theme. Just remember that if you don't find the option within settings on your Gmail app, the feature hasn't yet followed out to your device/region.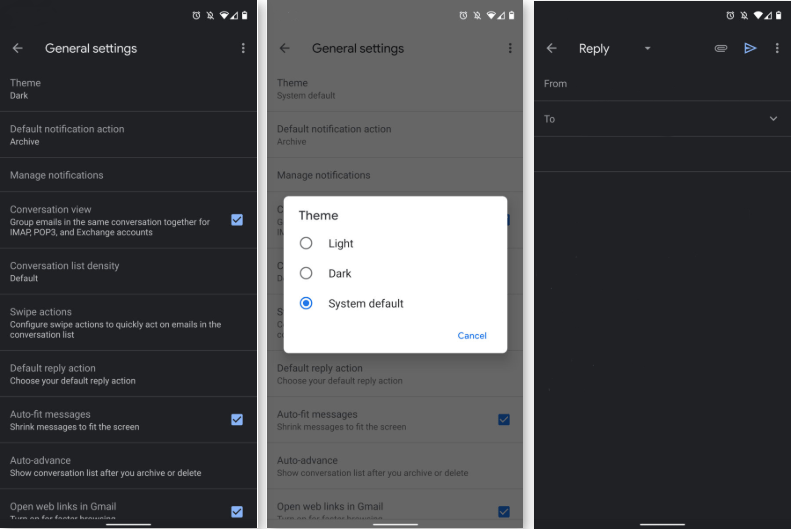 On a Side Note…
If you also happen to use WhatsApp on Windows 10, Linux, or macOS, there's a good chance you'll want to use multiple accounts at the same time. Don't log in and out every time you have to switch accounts. This is a quick and easy way to use your personal WhatsApp account alongside your work one or any other account you may need to use at any given time.
How to Use More Than One WhatsApp Account At the Same Time on Windows 10, MacOS, and Linux.