If you use a range of Google office tools like Google Docs, Google Spreadsheets, and Google Slides, this article will show you how to quickly and easily enabled dark mode. Although it's taken far longer than expected it's now possible to enjoy dark mode in Google Docs, Spreadsheets, and Slides.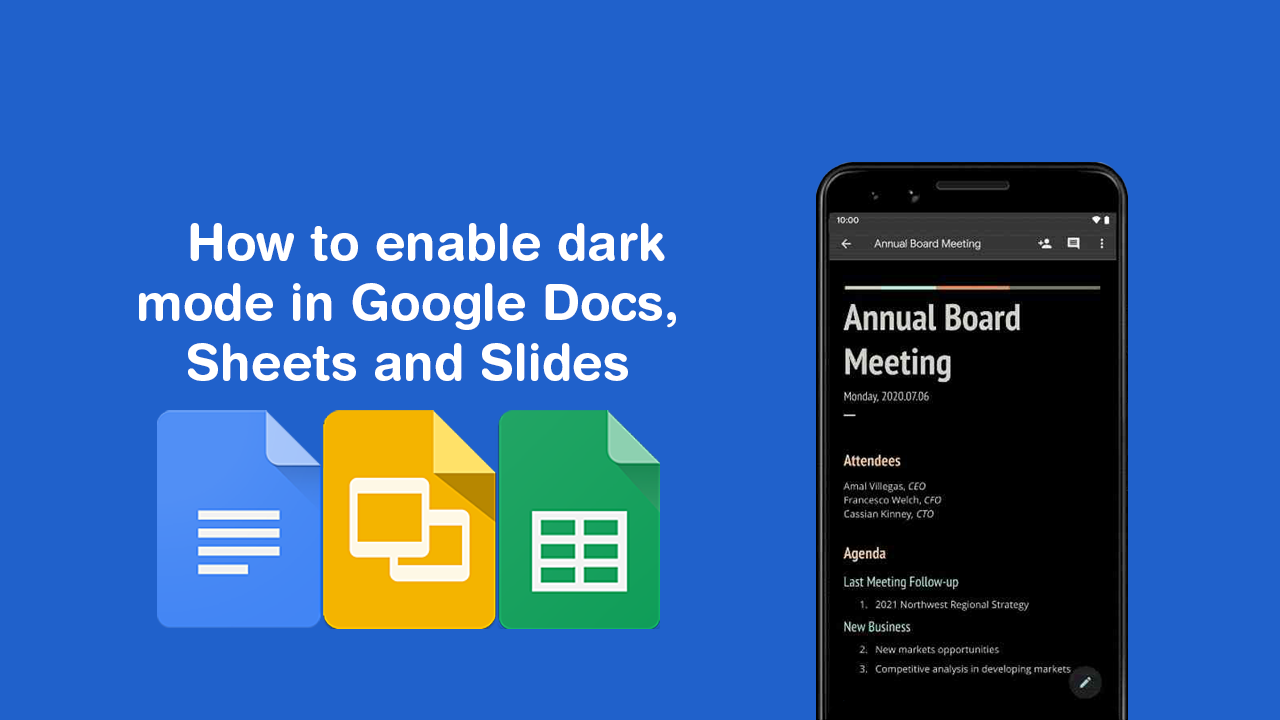 How to remove NVIDIA Control Panel from the Context Menu and System Tray.
Over the last five or so years, dark themes and dark modes have become all the rave, with companies like Google and Facebook finally getting behind the change wholeheartedly. If you aren't yet convinced, switching from a white background to a black background (or close enough to black) has a range of benefits including reduced eye strain and drastically improved battery life on mobile devices. Especially devices with OLED screens. 
Starting the 7th of July 2020, Google is finally rolling out full dark mode support for Google Docs, Google Sheets, and Google Slides, which is a godsend for users who spend a considerable amount of time using these office tools. It is important to note, however, that the feature is in rollout phase so may not yet be available on your device or in your region. Seeing as there isn't any actual release information, the only way to find out if it is able for you is to try to enable it, so follow along as we guide you through the process. 
Related: How to remove 'Move to OneDrive' From the context menu (right-click menu) on Windows 10.
How do you turn on dark mode in Google Docs, Google Sheets, and Google Slides?
As we mentioned above, this may or may not work for you at this very moment, however, it is something you will need to know down the track anyway, should you wish to turn it on when rollout has completed. To begin, make sure your apps are fully up to date, then open Sheets, Slides or Docs and tap the menu icon in the top left-hand corner.  
Next tap, Settings and proceed to find and tap on Choose Theme, next simply select Dark from the options and the app you have selected will change from light to dark. If you haven't already (and your device supports it) you should also spend the time switching your entire device over to dark mode. Sadly, this is only available from Android 10 onwards, unless of course, you are running a custom ROM on your device. If at any stage you wish to revert back to light mode, simply flip the option to light from the same location.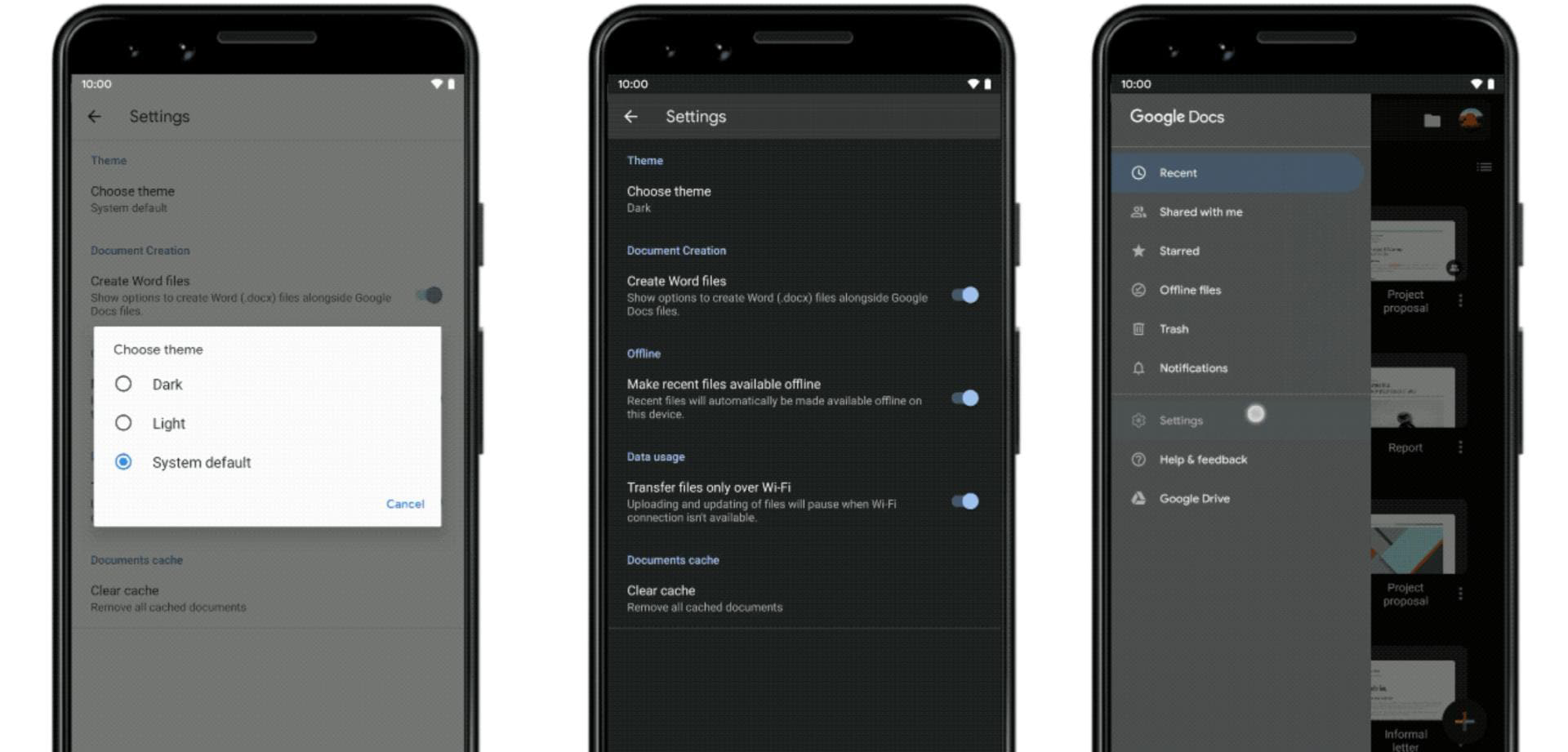 Can you preview documents in light mode on Google Drive if you have dark mode enabled?
As dark mode isn't always going to work for your situation, especially the end product, it is possible to quickly view content in light mode. To do this tap on the More button, then select View in light theme. The app will instantly flip to light mode to let you check everything looks right and doesn't lock the app back to light mode. It's also important to note that this feature doesn't seem to have a release date for iOS. 
On a side note…
If you are someone who likes to switch between light and dark themes from time to time, you'll probably find it pretty interesting to know that Netflix can also be set to have a white background (from the web version). So if this interests you, make sure you spend a little time getting familiar with how to do it. 
How to Get Light Mode For Netflix. White Background for Netflix.