If you are using Windows 11 and would like to try out one of the most useless features ever added to the operating system. Follow along as this article shows you several different ways to turn on Desktop Stickers. A new Windows 11 feature that serves no other purpose than potentially entertaining kids for a couple of minutes. But even they won't be impressed for very long.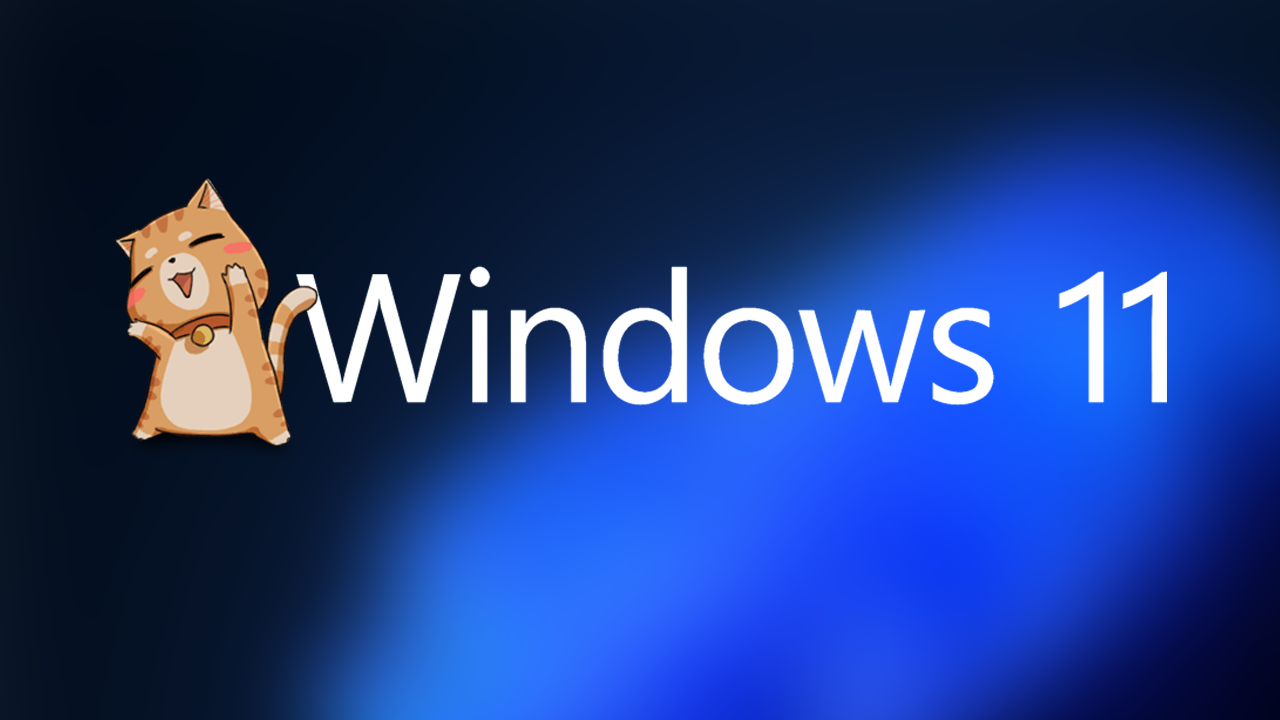 Related: How to fix Microsoft Store error 0xC002001B on Windows 11.
Microsoft has done plenty of stupid and often pointless things over the years. They giveth and the taketh away so much that Windows users never really know what to expect from major updates. This time around it is a giveth occasion and Microsoft has really turned up the generosity with a brand new feature called Desktop Stickers that everyone is going to be thrilled to start using.
Desktop Stickers on Windows 11 is a brand new feature that doesn't really serve a purpose outside of allowing users to place stickers on their desktop. Of course, you can't just use any old PNG image, which would actually be cool. Instead, you have to choose from the default list of mostly boring, generic, emoji-like options. Although we have no idea what Microsoft's goal is with this feature, we are hoping that it is a pre interactive, widget feature.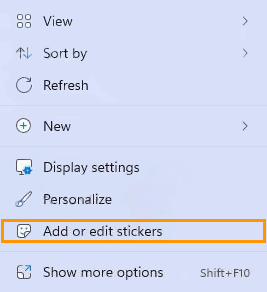 One that brings useful content like the widgets that can be found on Android and iOS devices. At this stage, the feature is only available for selected users in the Dev Channel above build 25162 and the 22H2 RTM build 22621. There are currently two different ways you can enable Desktop Stickers on Windows 11. One easy, the other far more complicated.
Note: Stickers don't support wallpaper slideshow and static colours. You must change your desktop background to either a static background image or Windows Spotlight to make them work. Making them even more useless.
How to enable Stickers for the Desktop on Windows 11. (Registry Editor)
Before you start this process make sure you have created a System Restore point, just in case you make a mistake and need to undo it.
Once you have a System Restore point set, press the Windows Key + R to open the Run tool, then type regedit and press Enter. This will open the Windows Registry Editor.
Now use the left-hand pane to navigate to the following location:
HKEY_LOCAL_MACHINE\SOFTWARE\Microsoft\PolicyManager\current\device
When you get to this location right-click the Device folder (key) and select New > Key. Name this new folder (key) Stickers.
Now, right-click the Stickers folder (key) and select New > DWORD (32-bit) Value. Name this file EnableStickers
Finally, double-click on it and change the Value Data to 1.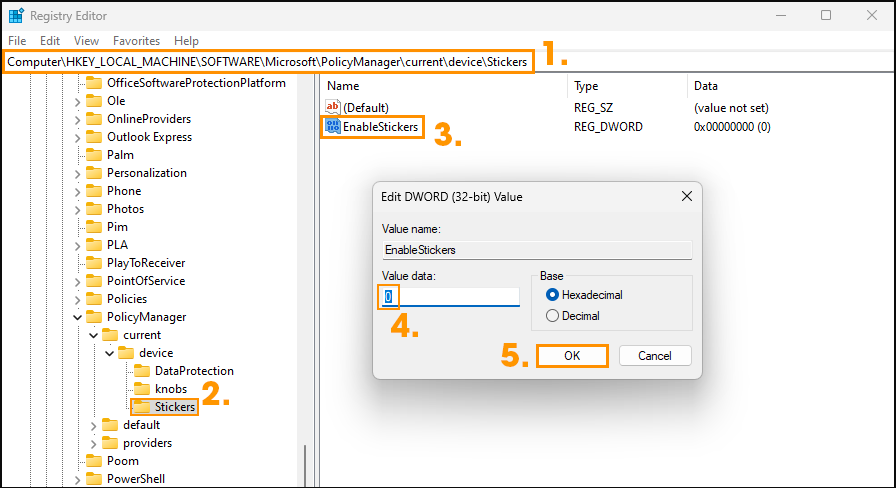 Now restart your computer and the feature will be enabled. Simply right-click the Dekstop and select Add or Edit Stickers.
How to enable Stickers for the Desktop on Windows 11. (Windows Settings)
You can also enable Desktop Stickers from Settings by going to Settings > Personalise > Background > Choose stickers for your wallpaper. The Sticker editor will appear, and you can add or remove stickers from your Desktop as you please. That's everything for this guide, let's hope that Microsoft uses this feature to bring us some proper widget content in the near future.