If you are always making minor mistakes when typing URLs into the address bar of Microsoft Edge, this article will show you how to enable Link Doctor. With Link Doctor enabled in Microsoft Edge, all mistyped links will be autocorrected to the best possible match.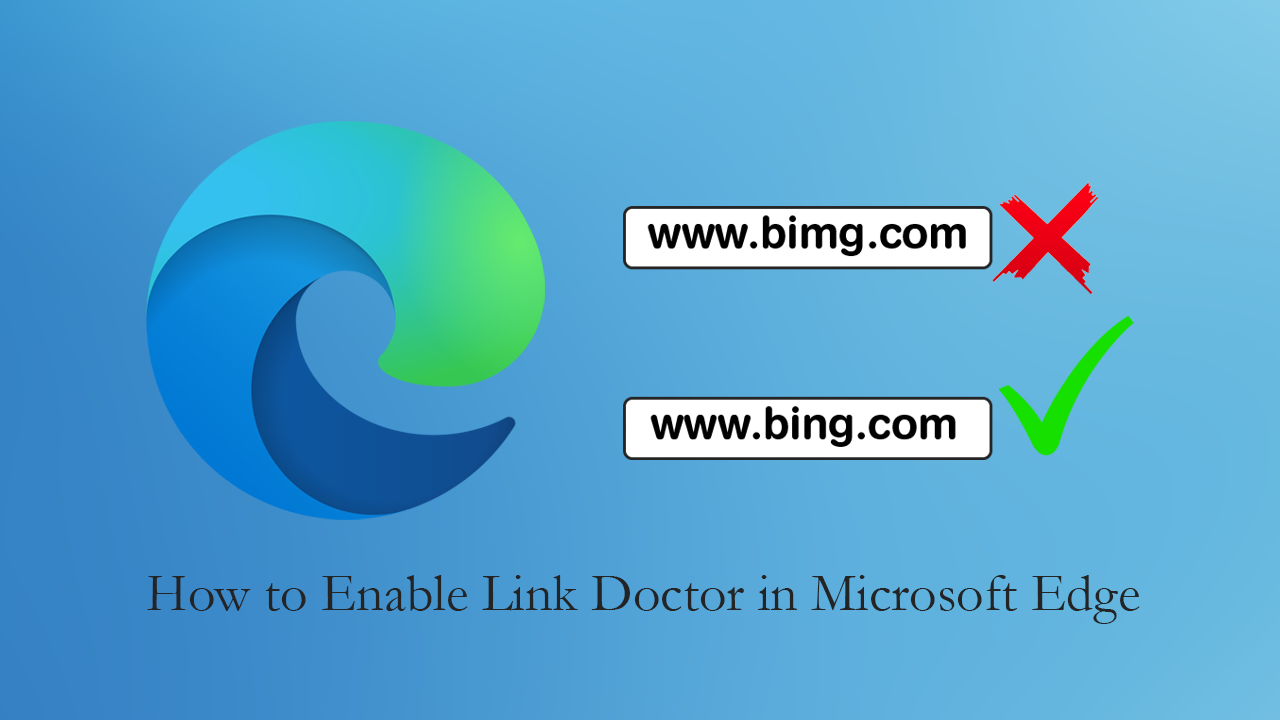 How to Change the Email Account Linked to Your Epic Games Account.
The new version of Microsoft Edge running on the Chromium engine is a vast improvment on its predecessor, with super-fast Internet browsing and efficiency at its core. Edge is considerably faster than Chrome and is starting to gain some unique features that other browsers don't yet support.
One such feature, which you've more than likely never heard of is called Link Doctor and is designed to make manually typing URLs into the address bar far easier as it is essentially an autocorrect feature. With Link Doctor enabled in Microsoft Edge you'll be able to accidentally miss type URLs (to a degree) with Edge autocorrecting the mistake to the most likely destination. 
Admittedly this feature is still a little hit and miss, however, does do a fantastic job of catching tiny typos and basic mistakes. If you happen to completely miss spell a word though, Edge won't be able to catch the mistake and will usually just show an error message. For example, if you are trying to reach "Google" and type "Goggle" instead or "Bimg" instead of "Bing". Link Doctor will catch the mistake and correct it for you. 
Related: How to Fix Windows 10 Update Error '0x800f0831 There were problems installing some updates, but we'll try again later'
How Do You Enable Link Doctor on Microsoft Edge to Autocorrect Mistyped URLs?
If the idea of Link Doctor sounds pretty good to you, it's quick and easy to enable, so follow along as we guide you through the process. To begin, make sure Edge is up to date (version 83 or newer) then open it and click the three dots in the top right-hand corner to access Settings. Next, use the search bar in the top left-hand corner to search Suggest similar sites. When the option appears highlighted in yellow, simply flip the toggle to the right of it to On and you are good to go.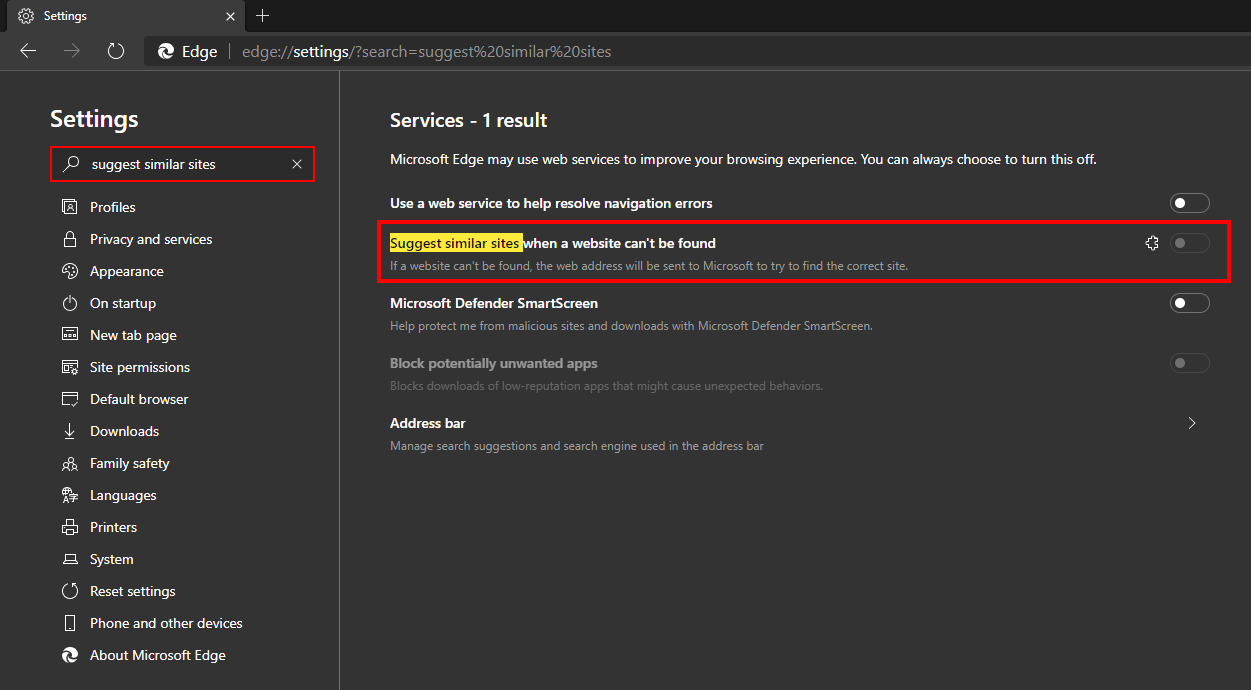 Alternatively, you can access the exact same feature by simply copy and pasting Edge://settings/privacy into the address bar and pressing Enter.
Before wrapping things up, it's important to note that having Link Doctor enabled will share data with Microsoft services. As all typos and corrections are tracked and used to improve all future searches and search corrections. If you do not wish to share data with Microsoft, you'll have to go without Link Doctor. 
On a Side Note…
If you also use Facebook Messenger Rooms from time to time, you'll more than likely be looking for a way to blur backgrounds during video calls. Although Facebook Messenger Rooms isn't focused on a professional user base you never know when this feature may come in handy. This guide will also show you how to get custom backgrounds for Facebook Messenger Rooms.