A tutorial showing you how to enable Windows Defender Application Guard for Microsoft Edge. An added level of Internet protection which isolates Microsoft Edge from the rest of your system, adding an extra layer of defense to your working environment.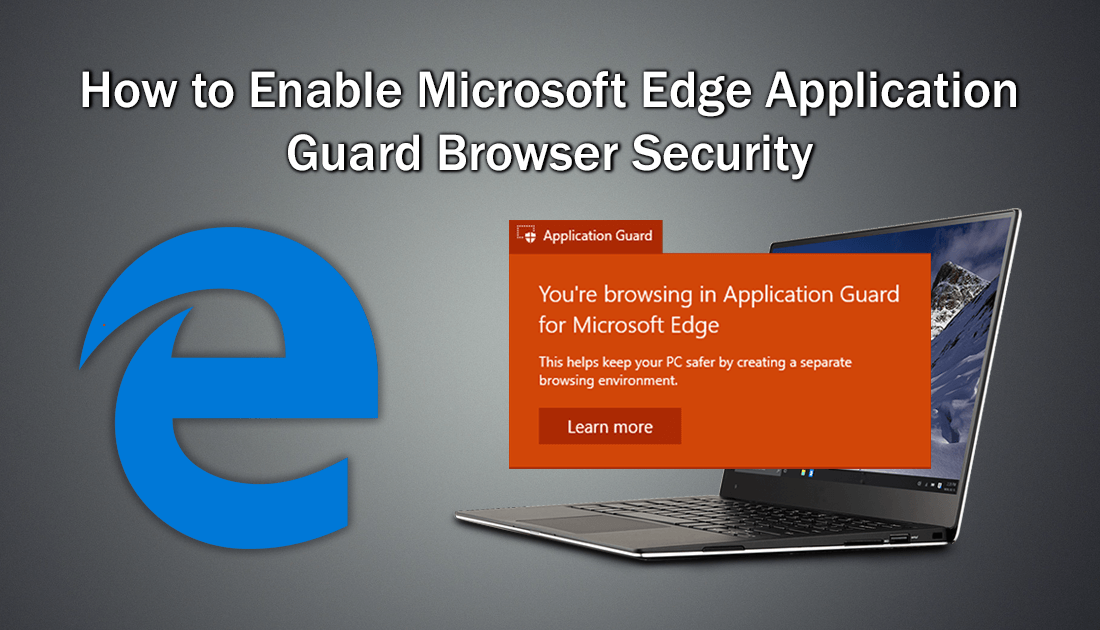 How to Enable Two Factor Authentication on Firefox.
Isolating certain aspects of websites, apps, programs, and even hardware is becoming a very popular mitigation method for reducing intrusions and unauthorized access online. A classic example of this is Firefox's recently released extension which imprisons Facebook and Instagram to there own respective browser tabs, preventing them from sniffing out data and usage information from other tabs.
How to Prevent Facebook and Instagram Stealing Your Browsing Data From Other Tabs.
Although this isn't a completely new concept for Firefox with a container system already set up for websites, it is a very direct method for limiting two of the worst data hoarders on the Internet.  
Just like Firefox's approach, Microsoft has also taken the concept and developed it for Edge, allowing you to run Edge in a completely separate, far more secure environment. Although the feature is far more secure than a standard instance of Edge, using Application Guard does have a few little caveats that may make using it a little difficult on your system.
The first requirement is that your PC must support Hyper-V (most newer PC's do) however you'll also need to check if your processor has SLAT virtualization technology. Unfortunately, if your PC doesn't meet both of these requirements, you won't be able to use Windows Defender Application Guard in Edge.
The second thing to consider is the amount of resources required for Edge to run with Application Guard enabled. If you are using an older system you will notice a big spike in ram and CPU usage, which may make browsing the Internet with Application Guard enabled far less productive.
Lastly and most importantly, you'll need to be running Windows 10 Pro or Enterprise to enable Application Guard for Microsoft Edge. If you are running Home or another variant of Windows 10, WDAG isn't an option, you can enable on your system.
Note: If you enable the WDAG without meeting the requirements, your computer will have trouble rebooting after the initial restart process and instead spend a few restart cycles rolling itself back to the last working version. There is also the possibility that Windows is unable to rollback to a safe working state, although this is unlikely, it is possible.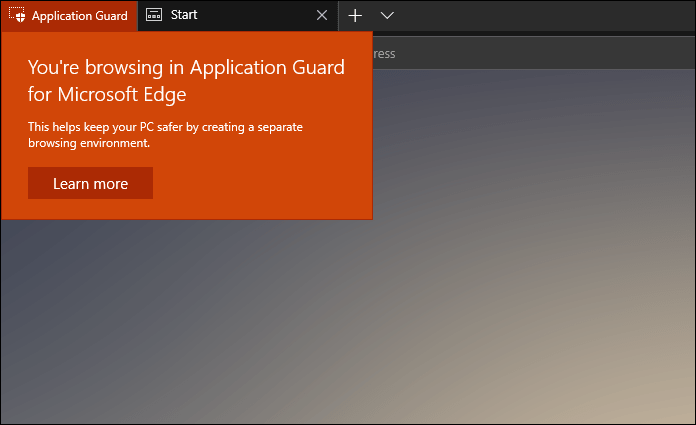 How Do You Enable Microsoft Edge Application Guard WDAG?
To begin, open the start menu search Features, then select Turn Windows Features On or Off.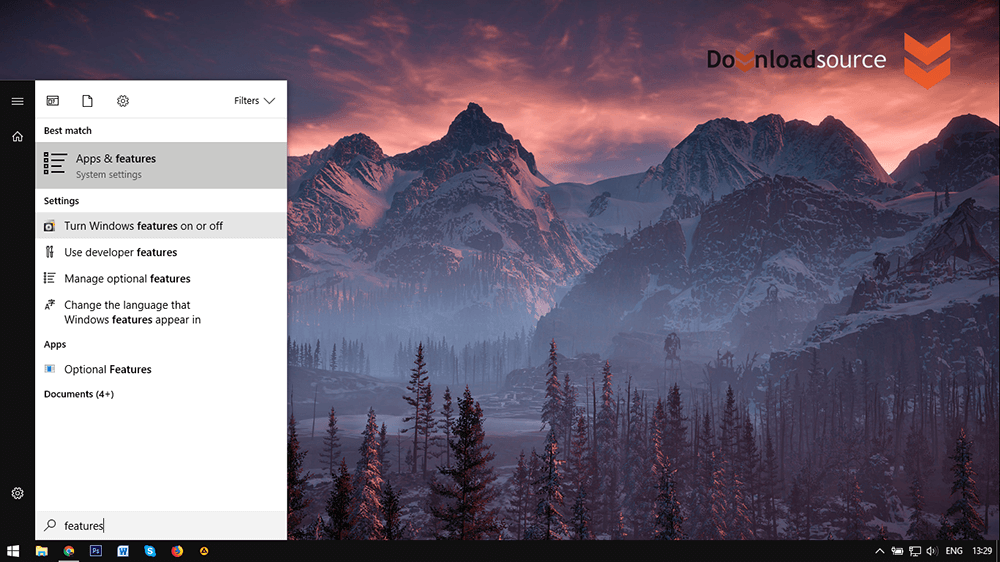 In the new window that appears, find Windows Defender Application Guard on the list, place a tick in the box then click Ok.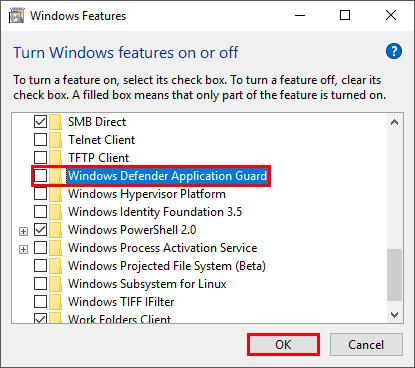 A new window will open showing that Windows is searching for and installing the required files. When it completes, you'll be required to Restart your computer.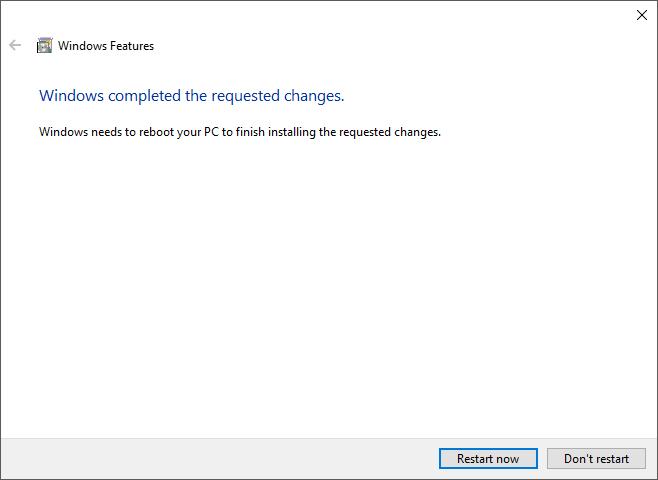 After restarting, you can access Application Guard in Edge by clicking the three dots in the upper right-hand corner of edge and selecting New Application Guard Window. Just remember that Edge with Application Guard enabled is going to use a lot more of your system's resources.