If Microsoft Edge is your main Internet browser, you're probably using the Spotify web player to listen to music or watch Netflix, Disney+ or a range of other services. Normally you won't have any playback issues as Widevine (Secure Playback) is enabled by default, however, for some reason, some users are having issues with the Spotify web player and other services. For example, the Play button has stopped working in the Spotify web player.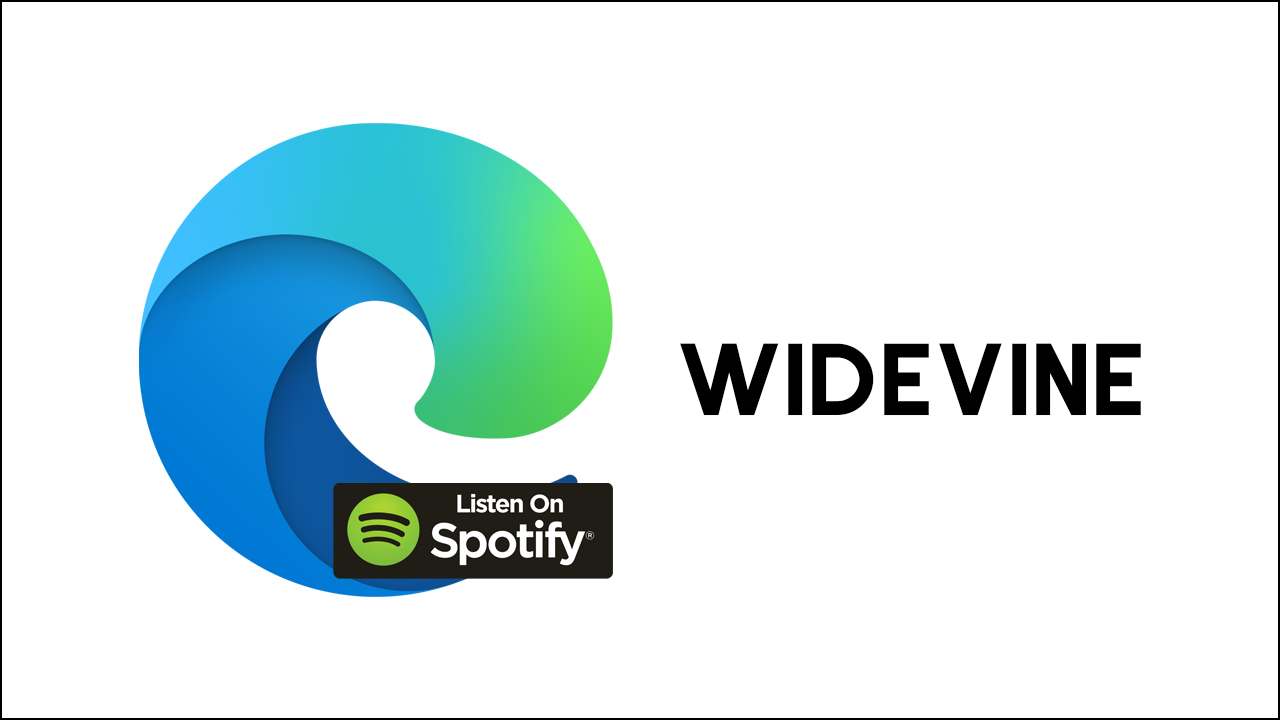 Related: How to fix loss of performance in Windows 11 Insiders Build 22543.1000.
Microsoft Edge is now one of the most popular Chromium-based browsers on the market, giving Google Chrome, Brave and Opera a run for their money. Edge is a feature-rich Chromium-based browser that provides all the same features you'd expect from a Chromium browser, along with some really unique and useful tools. It's also far less resource-hungry than Chrome. Unfortunately, if you are trying to use the Spotify web player to listen to music or podcasts in Microsoft Edge you'll encounter a Secure Playback error that requires you to make some changes to Microsoft Edge.
As we mentioned above the issue is related to the Widevine extension that browsers use to play DRM protected content. Which is essentially any kind of content that comes from major streaming services like Spotify, Netflix, Prime, etc. Interestingly, this extension is already part of Microsoft Edge and enabled by default, so no one is really sure what the problem is that prevents DRM content playing correctly sometimes. Thankfully you can manually change Edge settings to force Widevine to be used and solve the Spotify playback issue (among plenty of others).
What is Widevine, DRM Protection & Secure Playback?
Widevine DRM (Digital Rights Management) is Google's content protection system for premium multimedia sources. It is used by all major streaming services like Google Play, YouTube, Netflix, Disney+, Amazon Prime Video, HBO Max, Hulu, Peacock, Discovery+, Paramount+, Spotify and every single other one you can think of. Widevine provides the best experience for viewing premium content online while keeping content secure right through to the source. We've linked the full list of Widevine supported platforms here if you're really interested.
How do you enable Secure Playback in Microsoft Edge? (Widevine Secure Playback in Microsoft Edge)
To get Spotify and any other services you are having problems with working in Microsoft Edge, you'll need to manually enable Secure Playback (Widevine Extension) from Edge's advanced settings page. So let's begin.
First, open Microsoft Edge, then copy and paste the following into the address bar and press Enter.
This will take you straight to the Microsoft Edge advanced settings page where you will need to search Widevine using the search box.
When the entry appears highlighted in yellow, use the drop-down box and change the setting from Default to Enabled.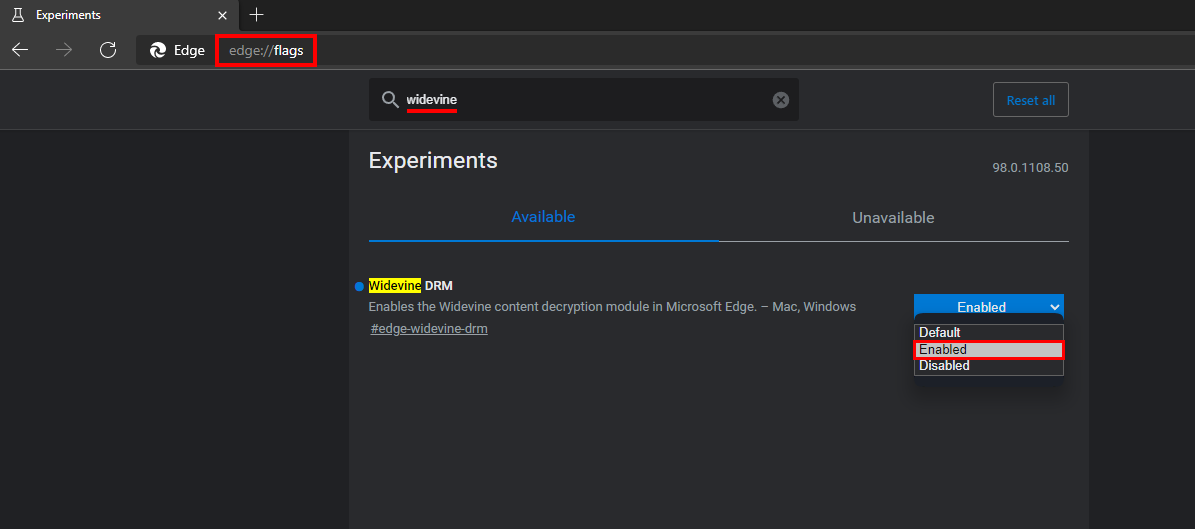 Once you have flipped the Widevine option in Microsoft Edge browser to Enabled. Spotify and other services will now work in the browser. However, you will have to perform a browser restart for the change to take effect.
How do you enable Widevine (Secure Playback) in Brave browser? (view DRM protected content in Brave)
Widevine is also disabled by default in Brave browser, so you'll need to manually enable it as well. You can check out our Brave Browser Widevine guide here. So far Firefox seems to be the only Internet browser that isn't having issues with Spotify DRM and Widevine protection. At least at the time of writing.