If you've always thought that Google Chrome should have some kind of tab preview feature, just like Windows 10 and Microsoft Edge, you're in luck. Chrome now has 'Tab Previews' that allow you to quickly preview the contents of a tab by simply hovering your mouse over it. Admittedly it doesn't yet show a lot of content and is more useful with a lot of tabs open but it is a work in progress.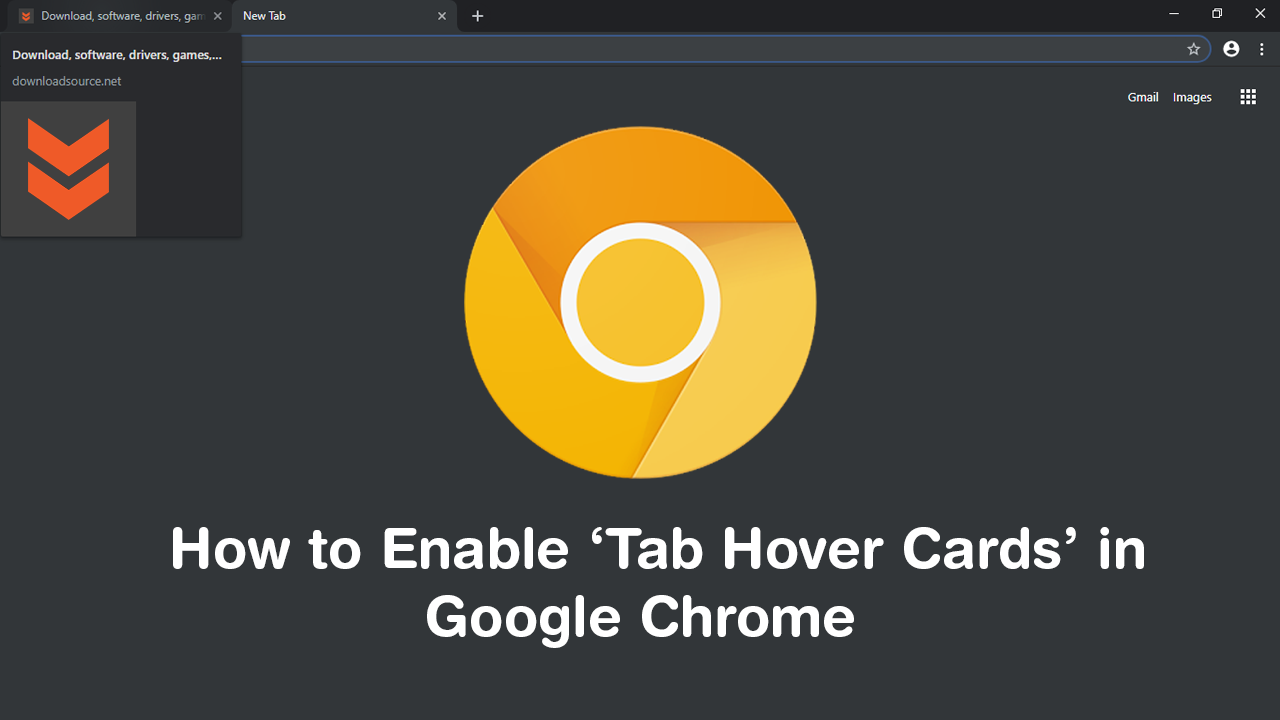 How to Import and Export VPN Connections on Windows 10.
Chrome is a pretty decent browser for everyday Internet usage and has more than enough features to keep the average user happy for a long time. That being said, Google are still investing heavily in Chrome and are always looking for new ways to make the browser even better.
The latest feature to hit Chrome Canary (Chrome Beta) is 'Tab Hover Cards', more commonly and practically known as 'Tab Previews'. This feature allows you to hover your mouse over a tab to view some information without actually switching to the tab. If you generally have a ton of tabs open in Chrome to the point where they are super compressed and don't show much more than an icon, you'll find Tab Hover Cards useful.
However, if you usually only have a few tabs open, you may not find the feature all that interesting. Either way, below you will find instructions on how to enable and disable the feature. Just remember that these instructions are for Chrome Canary (at this stage). If the feature does make it through to Chromes official release down the track, you'll likely be able to follow the same steps. The same goes for Chrome Canary on other operating systems, not just Windows.
Related: How to Fix Quick Access Not Showing Recent Files on Windows 10. (Recent Files Missing From Quick Access)
How Do You Enable 'Tab Hover Cards' in Google Chrome? (Tab Previews)
To enable Tab Previews 'aka' Tab Hover Cards, you'll need to do the following. First, make sure you have the latest version of Google Chrome Canary installed on your computer. Which you can grab using the link below.

Download Google Chrome Canary. 
Once you have the latest version open the browser, type chrome://flags into the address bar and press Enter. Next, use the search box to search for hover-card. This will bring up two different entries: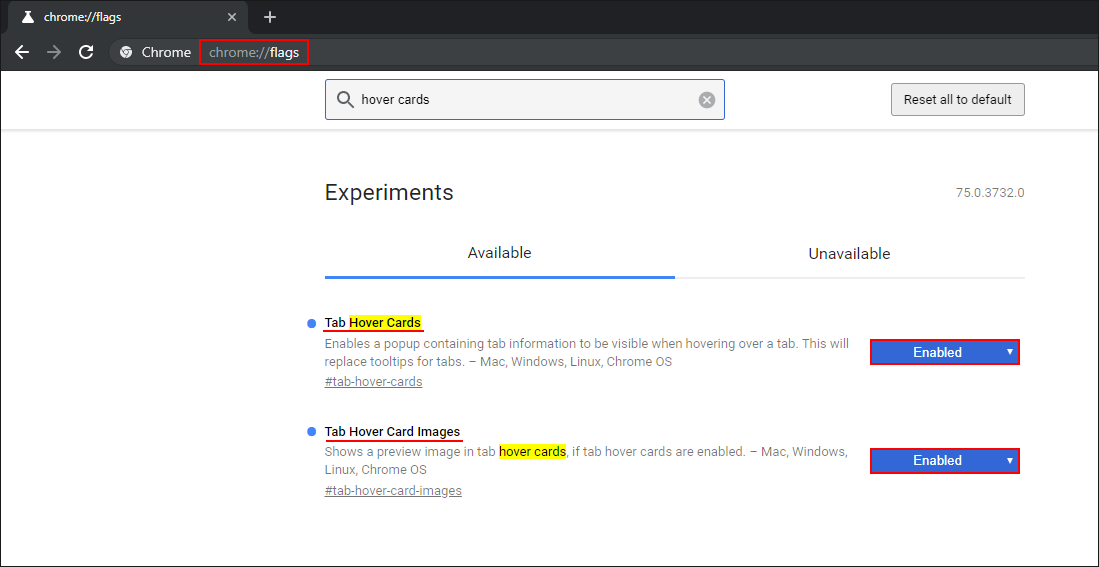 When you see them, use the drop-down box to the right of each and change the settings for each from Default to Enabled. Once done, accept the option to Relaunch Now. This will Restart Chrome and fully enable Tab Hover Cards. If at any stage you want to disable the feature, simply return to the same location and change the option from enabled back to Default or Disabled. Alternatively, you can go directly to either of the Hover Card flags using the full addresses shown below. Simply copy and paste them into the Chrome Canary address bar and press Enter.
chrome://flags/#tab-hover-cards
chrome://flags/#tab-hover-card-images

On a side note, you may also like to check out the following guide which will show you how to find images downloaded using Chrome on Android that don't show in your phone's gallery.
How to Find Images Downloaded Using Chrome on Android if they Don't Show in the Gallery.