If you prefer using dark themes and dark modes on your devices and the websites you visit. This article will show you how to enable Google Searches official dark theme which switches the Google Search page and all results pages to dark mode. This guide will also show you how to force all other websites to display in dark mode as well, should you choose.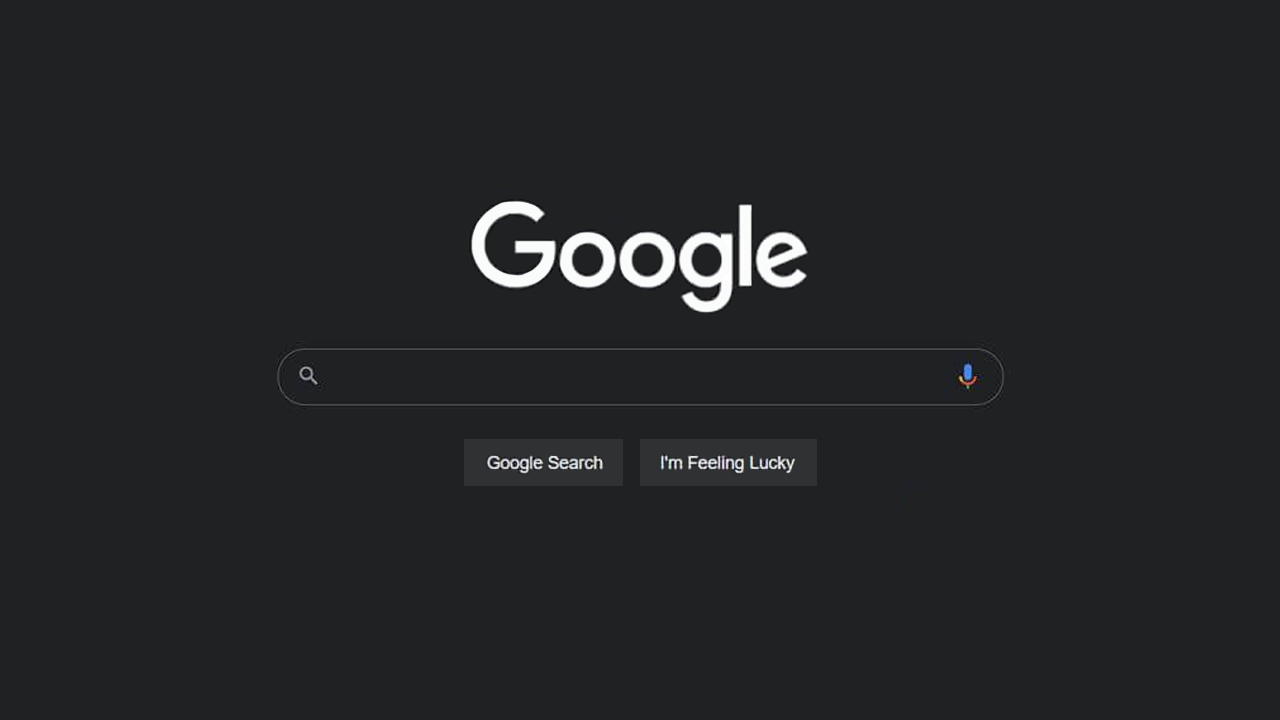 Related: How to mute Google Chrome notifications while screen sharing.
Dark themes and dark modes have gained serious popularity over the last couple of years, with most modern devices and a lot of websites fully supporting the concept. Not long does dark mode save battery on mobile devices, but it also reduces eye strain and blue light output. Making for a much more relaxed feeling across all digital environments. The only downside to dark mode is being in a bright environment, however, auto-brightness options on phones usually compensate for this. 
Over the years we've covered enabling dark mode on just about every device and app that gains the feature. We've also covered a lot of alternative ways to enable dark mode if it isn't supported natively. After so many guides it seems strange that we are finally writing one for Google Search and Google Search results. One of the places you would have thought would get dark mode support before everything else, especially since Android has had dark mode for a long time. 
Where do you find the dark mode, dark theme option in Google Search?
Typical of Google the dark theme for Google Search and Google Search results is rolling out gradually. This means you may not have access to it yet, depending on where in the world you live. There also isn't any information on when the feature will complete its rollout, so as usual, you're kind of just guessing… 
Anyway enabling dark mode for Google Search is really easy, once it's available, simply visit Google.com, then click Settings at the bottom of the page and choose Search settings.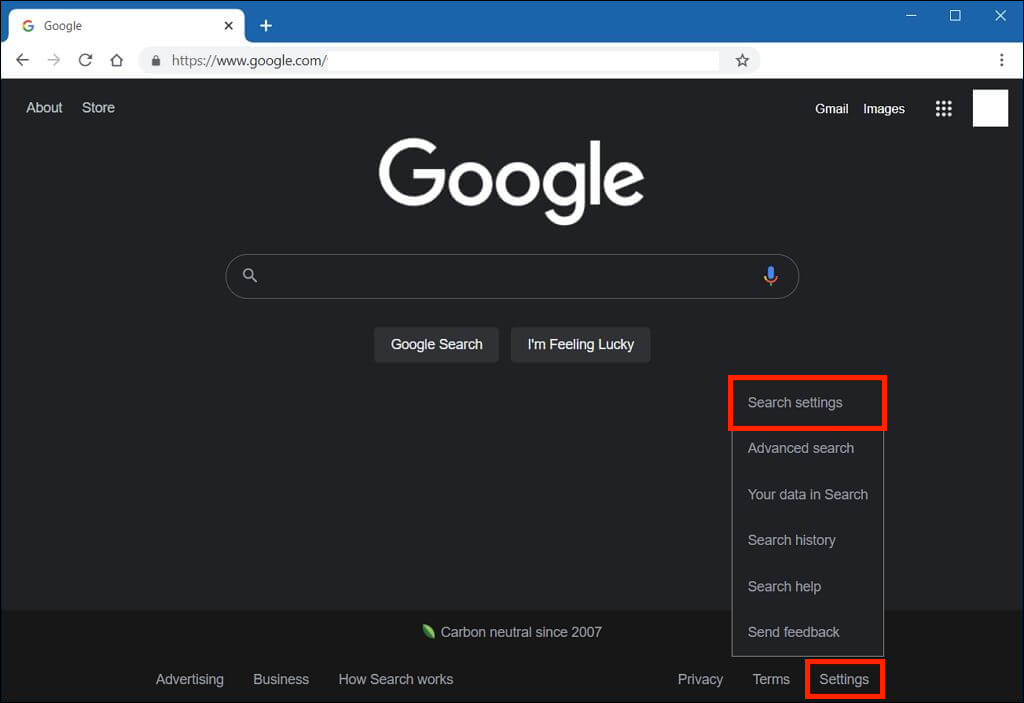 Now under the Appearance section, you should see three different options, Device default, Dark theme, Light theme. If you enter Search settings and don't see an appearance option, theme options haven't been enabled in your region just yet, so you'll need to check back later.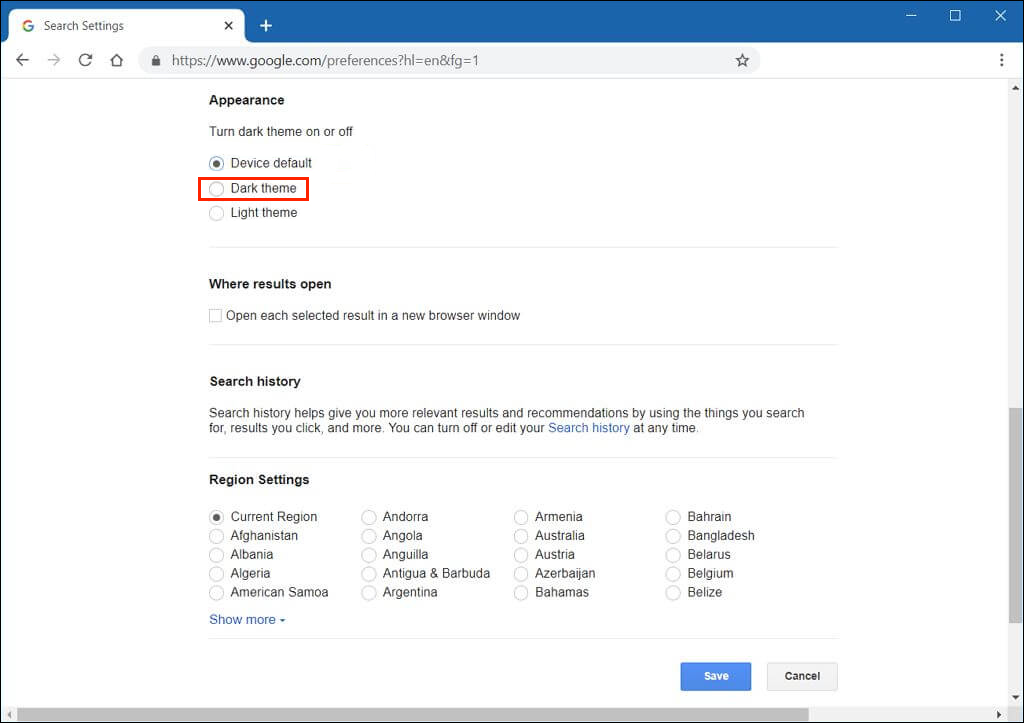 What's the point of having a dark themed Google Search if all other sites are still white? We can fix that too!
Once you have enabled dark mode for Google Search and Google Search results, you'll probably want to enable dark mode for every other website you visit. Now that might sound like an impossibility. however, there is actually a straightforward solution for this which uses a simple extension that is available on Chrome, Edge, and Firefox. 
Dark Reader for Google Chrome and Microsoft Edge.
Simply add the extension to your browser and it will automatically apply to every website you visit. Replacing all background white content with dark mode. Although the default settings are fantastic, switching to the More pane will let you choose from four preset styles or create your own custom design. Personally, I have been using Dynamic for a long time and I can't fault it. On the odd chance, Dark Reader breaks a website (really low chance) you can simply disable it for that specific website.