If you are using Google Chrome and like to stay up to date with all the new features and material design changes. You'll be interested to know that Google has updated where all their sharing options live and moved them to a new menu/hub. The menu is now called the Sharing Hub but is disabled by default, so follow along as we show you how to enable it.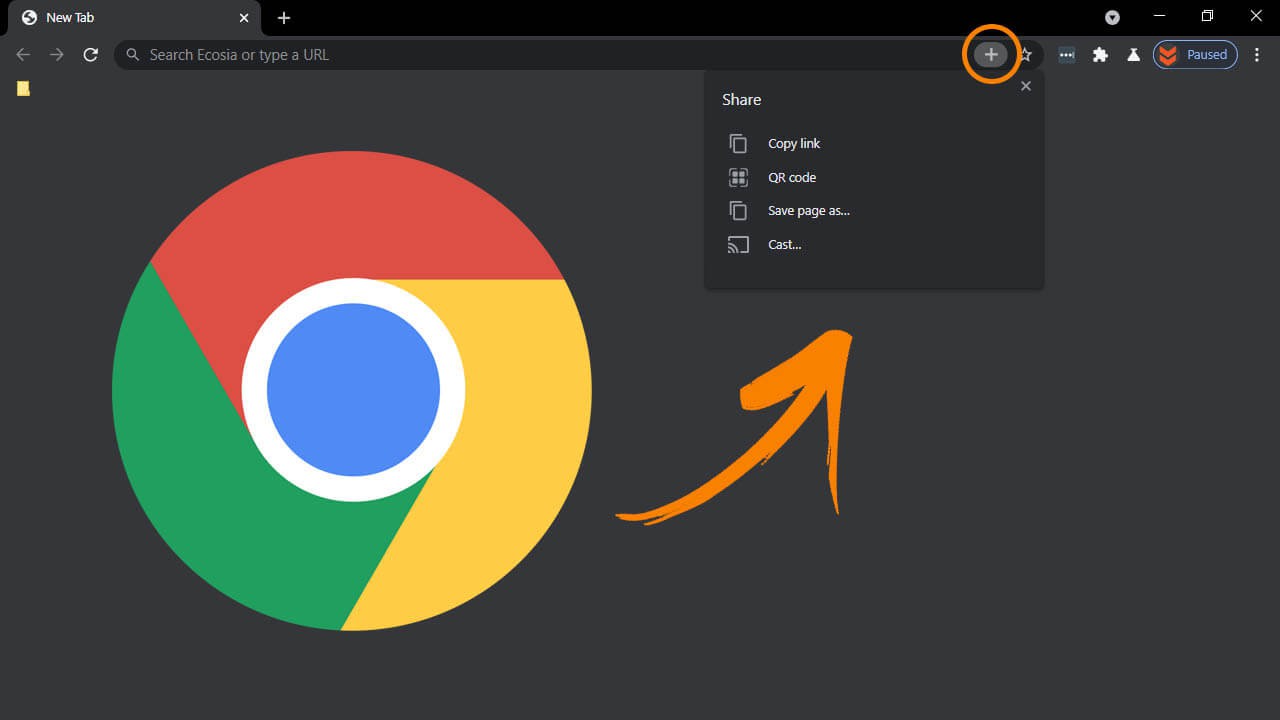 Related: How to make your browser use Windows print options by default.
Every so often Google likes to make changes to the Chrome interface to keep things fresh and interesting. Much to the dislike of a large percentage of Chrome users. Although everyone can relate to the annoyance of relearning an interface, change is usually a good thing "usually" so why not embrace it? Anyway, for the time being at least the newly added Sharing Hub is opt-in only so there's no obligation to start using it.
The Sharing Hub contains a number of quick actions, including Cast, Generate QR-code, Copy Link, and Save page. I recently enabled the Sharing Hub in Google Chrome and have to say it's quite a decent design change and puts all the tools you use for sharing into a single easy to find location. It's also tucked out of the way, keeping true to the minimalist interface Google has worked hard to achieve.

As the Chrome Sharing Hub is currently being trialled, you'll need to be using Google Chrome Canary to enable it. So if you aren't using Canary you'll need to wait a bit longer to get access or download Canary. The choice is yours.

Quick steps to Enable the Sharing Hub in Google Chrome:
Open Chrome Canary.
Copy and paste chrome://flags/#sharing-hub-desktop-omnibox into the address bar and press Enter.
Change the option in the drop-down box from Default to Enabled.
Restart Chrome and the change will become active.
You can find the Sharing Hub as a Plus sign in the address bars right-hand side.
How do you enable the new Sharing Hub feature in Google Chrome?
Once you are running the latest version of Google Chrome Canary, the process for enabling the Sharing Hub in Google Chrome is really easy, though it may look a little complicated.
To begin, open Chrome Canary and copy and paste chrome://flags/#sharing-hub-desktop-omnibox into the address bar and press Enter.
This will take you to Chrome's advanced options area and highlight the new Sharing Hub toggle in yellow. Now use the drop-down box next to Desktop Sharing in Omnibox and change the option from Default to Enabled.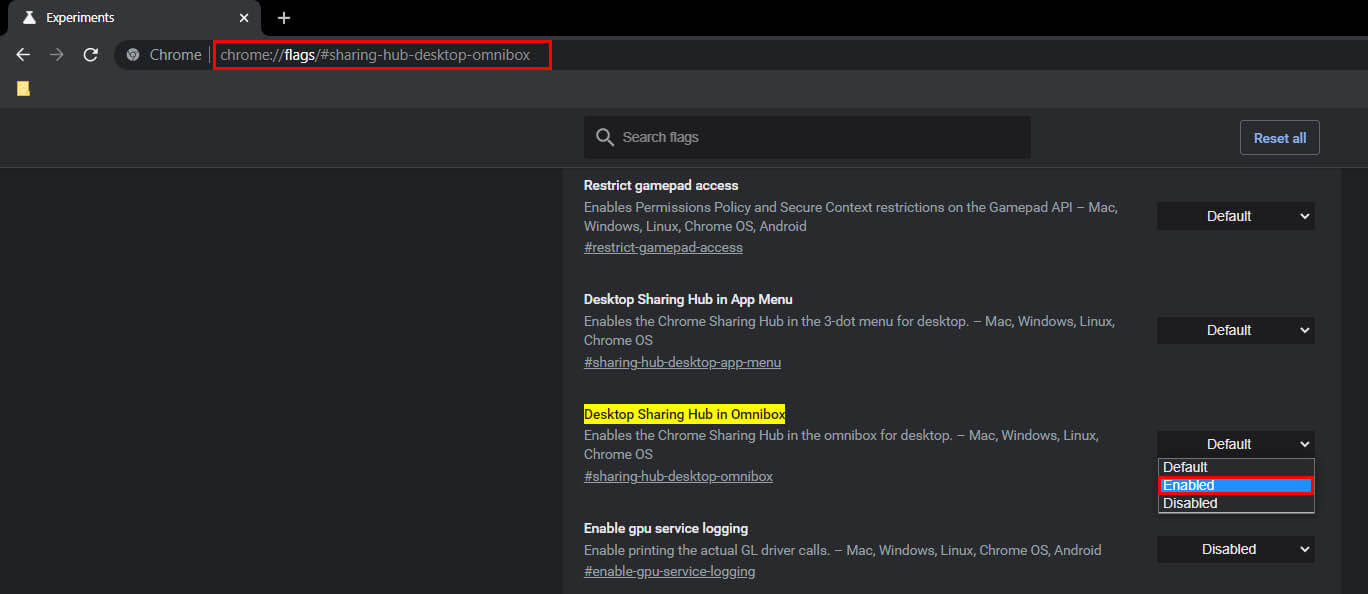 This will prompt you to Restart the browser for the change to take effect. When Chrome restarts, you'll see the Sharing Hub icon at the far right end of the address bar indicated by a + icon.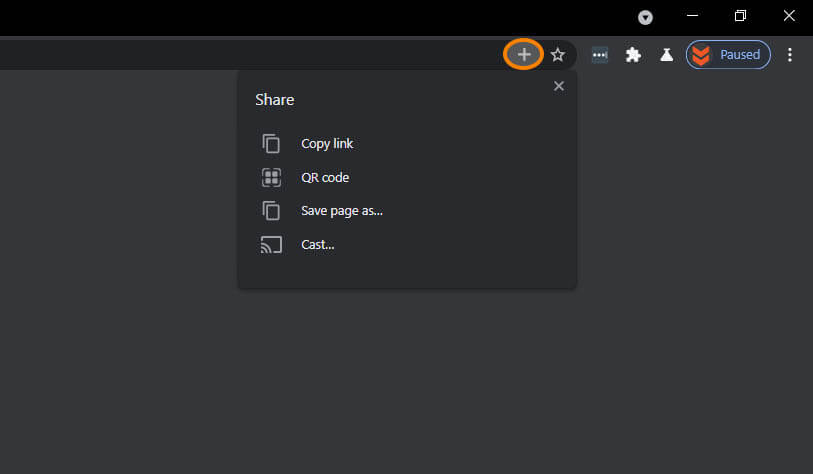 If you don't like the Sharing Hub you can follow all the same steps shown above and change the option from Enabled or Default to Disabled. This will remove the Sharing Hub icon and restore all the sharing options to their original place. Now! Here's the important thing, Google has a tendency to force changes upon users, so avoiding the Sharing Hub is probably only going to last so long. So you might as well just get used to it. We've seen this happen countless times already...