If Google Chrome is your main Internet browser there's a good chance you already know about themes and how to customise the look and feel of your browser. What you probably don't know though is that Google has released their own range of custom colour themes for the browser. So follow along as this article shows you how to find and use them.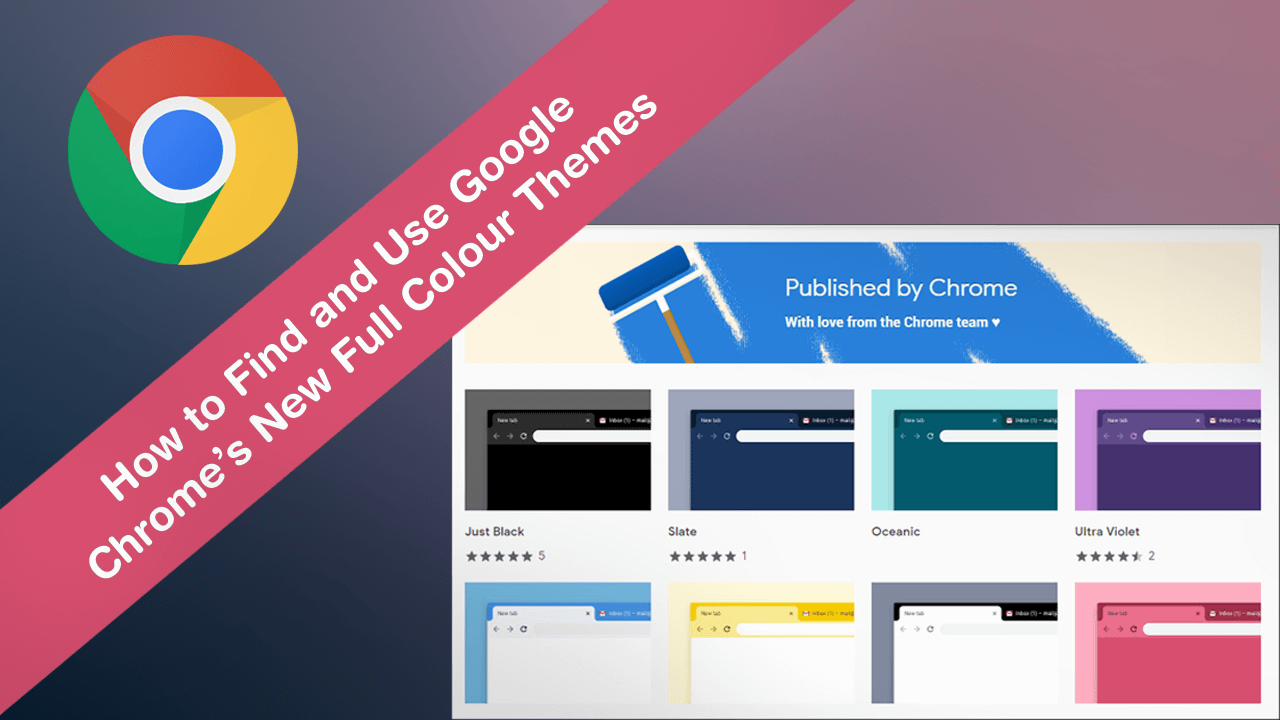 How to Use an Android Device as a Wireless Microphone on Windows 10.
In an effort to prolong battery life and reduce user eye fatigue, Google announced that it would be forcing app developers who use their platforms to include dark mode and darkened themes as a standard feature. Although progress in this area is still moving along slowly, Google has stepped in and made the first move announcing a full dark theme is coming to Chrome in the very near future.
As well as this new fully dark theme, Google has just released a range of fully supported colour themes for Chrome. If you've been using Chrome for some time, you're probably already using custom themes, however, Chrome's official themes are certainly worth checking out and come in fourteen different colours. Just Black, Slate, Oceanic, Ultra Violet, Classic Blue, Banana, Black & White, Honeysuckle, Rose, Serenity, Sea Foam, Marsala, High Contrast Colourful, and Pretty in Pink.
Even though all of the above-listed themes do cover a large portion of Google Chrome's interface, they don't yet cover the entirety of the browser screen like Settings, about:flags, etc will all retain their current default white colour configuration. Seeing as you probably spend less than 1% of your time using these pages, it probably won't be much of an issue.  
Related: How to Enable Blurred Backgrounds in Skype Video Calls.
How Do You Find and Enable Google's Published By Chrome Themes?
The find and use Google Chrome's new Published by Chrome Themes, you'll need to do the following. First, open Chrome, then click the Settings dots in the upper right-hand corner, next scroll down and click Settings.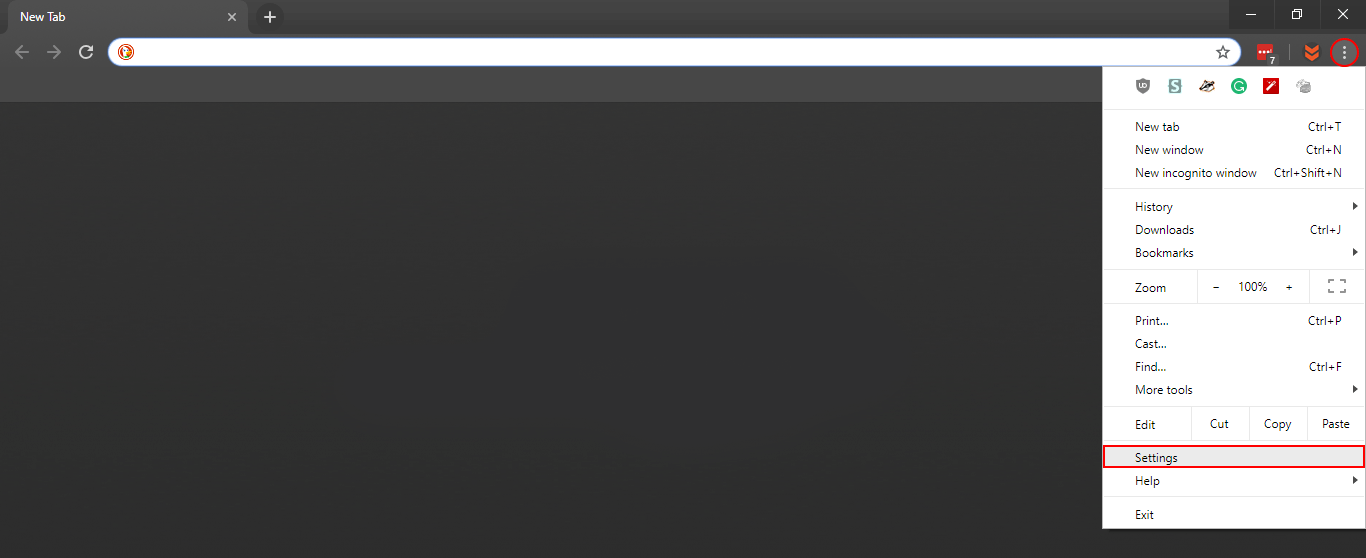 On the main settings page scroll down to the appearance section and click Themes. This will take you to the main Chrome themes page, where Published by Chrome themes are currently listed at the top.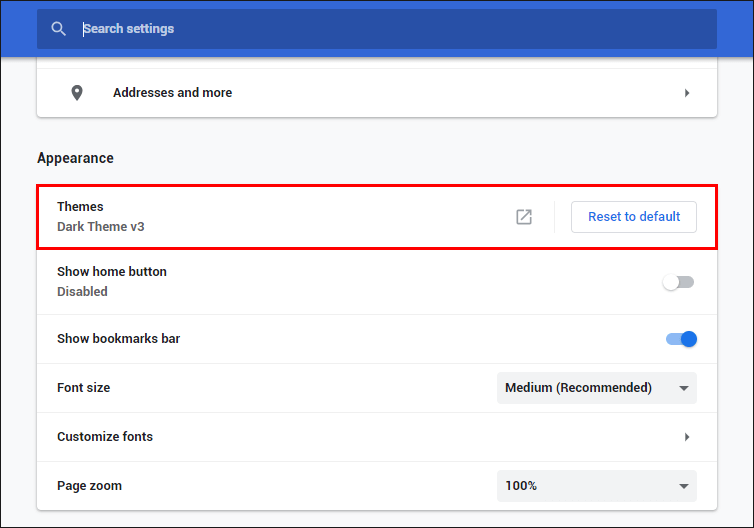 Alternatively, you can simply click on the link to go straight to the page: Published By Chrome Themes.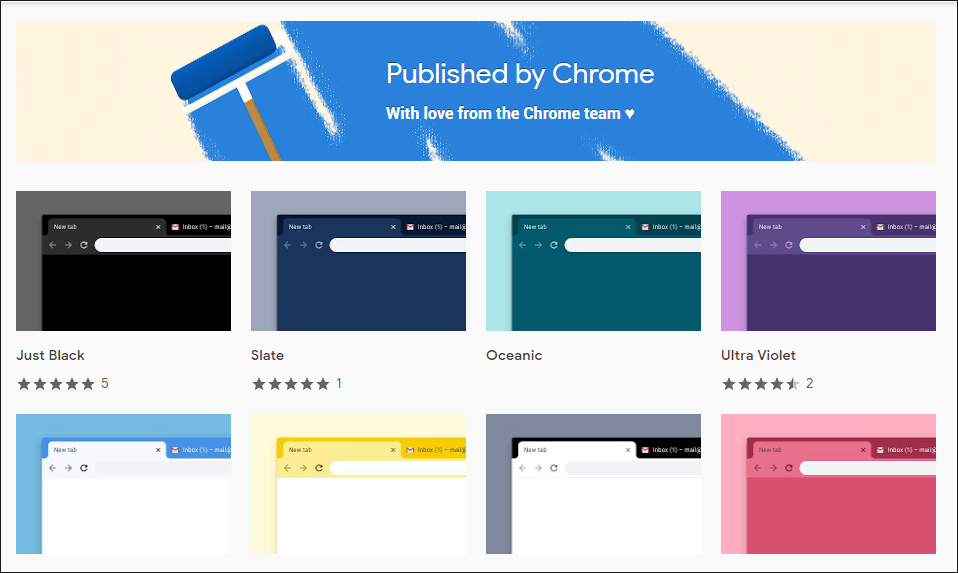 As we mentioned above, future version of Chrome are set to receive full dark themes that include the settings page, about:flags pages, and of course all of Chrome internal menus. However, if you would like to get in early and check it out now, you can grab the latest Chrome beta (Chrome Canary), then follow the steps to enable dark theme in Chrome here. If you're feeling really adventurous you can even make the switch to Firefox and take advantage of even more browser customisation and theming.