If you are playing games using Yuzu on your Windows computer and want to back them up or move your saves to a different computer so you can continue where you were up to. This article will show you how to quickly and easily find and move saves from Yuzu to a different location to continue playing on a new device or to store as a backup.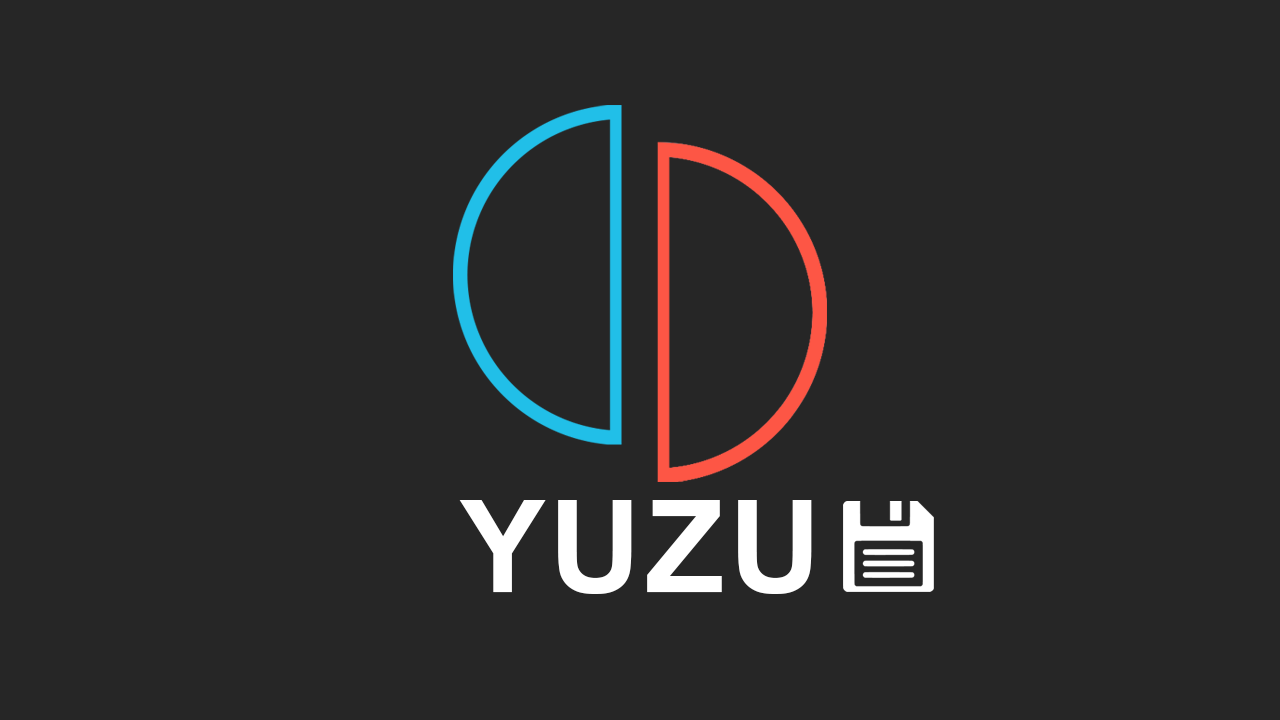 Related: How to Change the Location Netflix Downloads Content to on Windows 10.
Yuzu is a fantastic piece of software that allows you to play Switch games on your PC in the event that your Switch dies etc. It's easy to use, runs exceptionally well and has just about everything you could ever want from a piece of software of this kind. The only downside is that it's a little complicated to find stuff for.
So if you are using YuZu to play games and would like to make a backup of all your save data to store for safekeeping or continue playing on another device. This article will show you exactly where the save data for each game is located and how to move it to different locations so you can start from the exact same spot you were up to.

For instance, you can copy your YuZu saved games from your desktop PC to your Laptop and load them up right away. Alternatively, you could just store them in another location for safekeeping. So where exactly are YuZu saves kept?
Where are saved games stored in Yuzu? How to find Saved Games in Yuzu.
The quickest and easiest way to find Saved Game files in YuZu is to do the following.
First, open Yuzu, then select the game that you want to get your save data from.
Next, right-click on the game and select Open Save Data Location.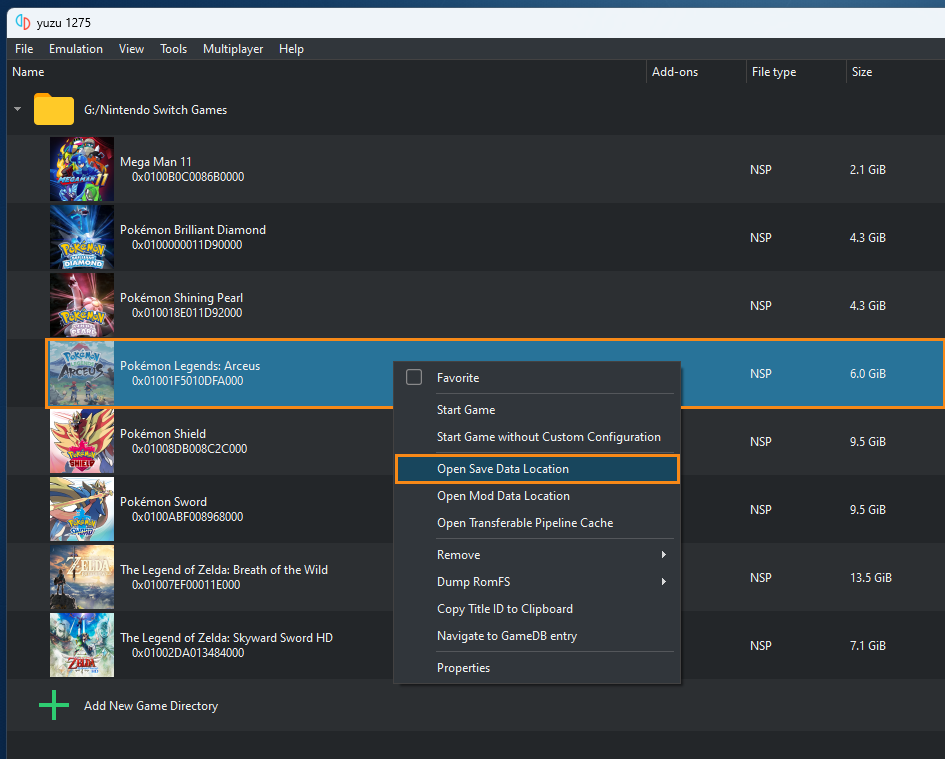 This will open the folder that contains all the saved data for the specific game.
So if you just want to copy the data for this specific game you can now copy and paste the file 3 files to a new location or the exact same location on another device.
That's all there is to it.
How do you move all of your saves from YuZu to a different computer?
If you would rather just copy and paste all the saves for all of your games from Yuzu you can do the following. This is my preferred method as well. However, be careful not to overwrite save data with the wrong files if you choose this option.
First, open File Explorer on your computer, then navigate to the following location on your computer.
C:\Users\USERNAME\AppData\Roaming
Here you will see the YuZu folder near the bottom of the list. Simply copy the folder and paste it into the same location on your other device. Just make sure that you have YuZu installed first. Alternatively, you can open Start and search %appdata% and it will take you to the same location. As we mentioned earlier you do need to be very careful when moving these files between computers because you may accidentally overwrite newer saves with older ones. I've accidentally done this before and it's not a lot of run having to restart things. Especially in games like Pokemon Arceus which has a lot of random chance involved.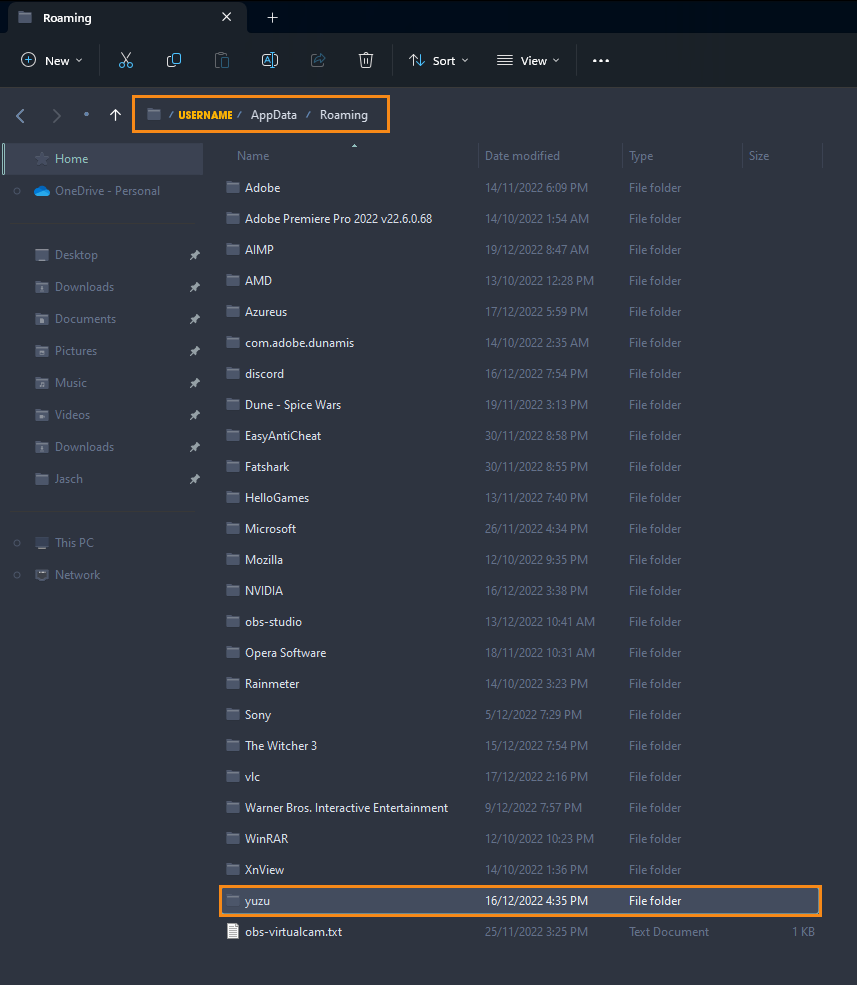 Anyway, that wraps up this guide, on finding and moving save data in YuZu. Don't forget to check out all of our Game Pass guides here as well. Game Pass is fantastic but it's got a lot of kinks you need to work out to get it working properly sometimes.