If you are a PC gamer or crypto miner who's using Windows 10, there's a good chance you have, or will encounter error 0x00000016 at some stage. Error 0x00000016 is a common BSOD error that usually triggers when your systems hardware resources are pushed to their limits. Thankfully if you are continually receiving this error there are ways to fix it.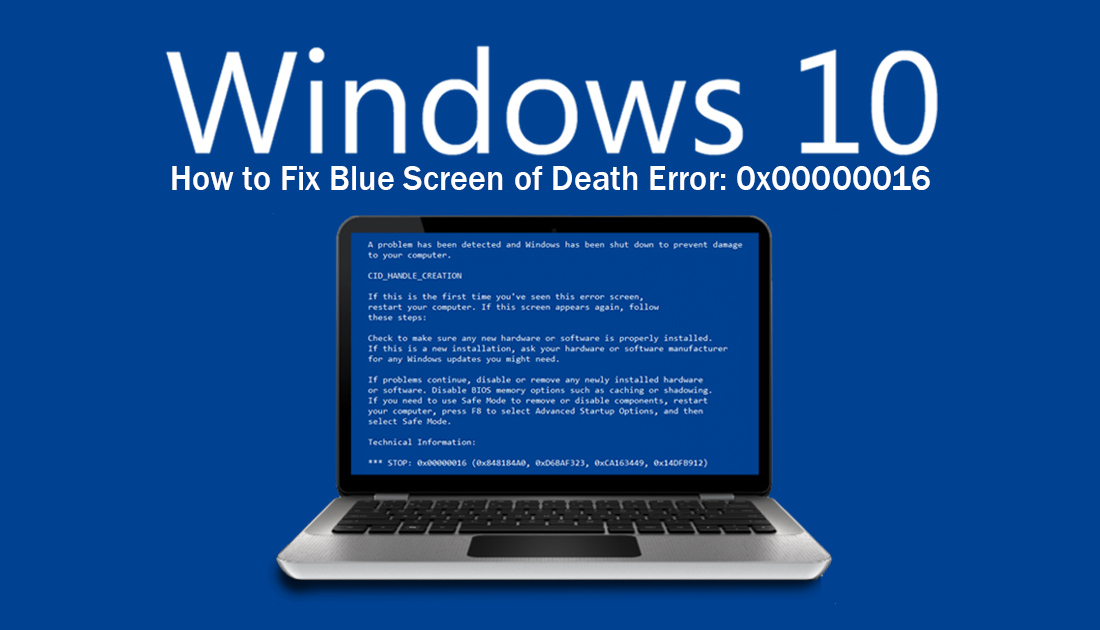 How to Fix Windows 10 Update Error: 0x80240020 WU_E_NO_INTERACTIVE_USER.
For an operating system that receives almost daily updates, Windows 10 is one of Microsoft's most error-prone operating systems. Although most of the bugs and errors you will encounter on the operating system are minor, there are some errors that will drive you mad. Error 0x00000016 'aka' CID HANDLE CREATION, VIDEO TDR ERROR is a classic example.
If you are encountering CID HANDLE CREATION, VIDEO TDR ERROR, 0x00000016 there's a good chance it is during gaming sessions or at some stage during a period of crypto mining. This is because the error is directly linked to your systems resource usage, if your system is under heavy strain, it's more likely to suffer from the error and suddenly crash. Luckily there are a variety of things you can do to reduce the frequency this error occurs, if not eradicate it completely.   
How Do You Fix Error 0x00000016 'aka' CID HANDLE CREATION, VIDEO TDR ERROR on Windows 10?
To begin, there are a few hardware checks you need to make. Number 1, make sure your system is clean and dust free, this includes all air intake points, especially dust filters. (Don't forget to check your power supply's intake) Number 2 make sure all the cabling in your system is connected properly, loose wires can and will cause issues. Once you have done this, you can start the next steps.
Related: How to Create Your Own Custom Desktop Computer Status Screen to Watch Live System Stats Like Temps, Fan Speed, and Hardware Usage.
Make Sure Your Graphics Drivers and BIOS are up to Date.
Once you have checked all of the above, it's time to make sure you are using the latest drivers for your hardware. The most important drivers are your graphics drivers, so open your graphics software tool and check for updates. This will generally be Nvidia Geforce Experience or AMD's Catalyst Control Center.
When you have updated your graphics software, you should also make sure you have the latest BIOS installed. To do this, visit your computer manufacturer's website, search your build, then download the correct BIOS version. If you have a custom build, you can simply search your motherboard model. Depending on your motherboard, you may also be able to boot into the BIOS and trigger an automatic update, which is by far the quickest and easiest way to update.
Uninstall and Reinstall Any Games or Software that Trigger the Error.
If you are still receiving 0x00000016, CID HANDLE CREATION, VIDEO TDR ERROR after doing all of the above, it's best to uninstall and reinstall any programs or games that seem to trigger the error. The same goes for any crypto mining software you are using. If a particular miner causes the BSOD error regularly, try switching to a different miner, or at least try to reconfigure the current miner. Alternatively, you can search for a new, more stable version, or roll back to an older more stable version.
Disable Monitor Sleep.
Another easy, yet unusual fix is to disable monitor sleep, this is more for crypto miners, however, it may still help gamers and other Windows users. To do this type Power into the start menu, then select Edit Power Plan. Finally, change the timer for sleep to Never and save the change.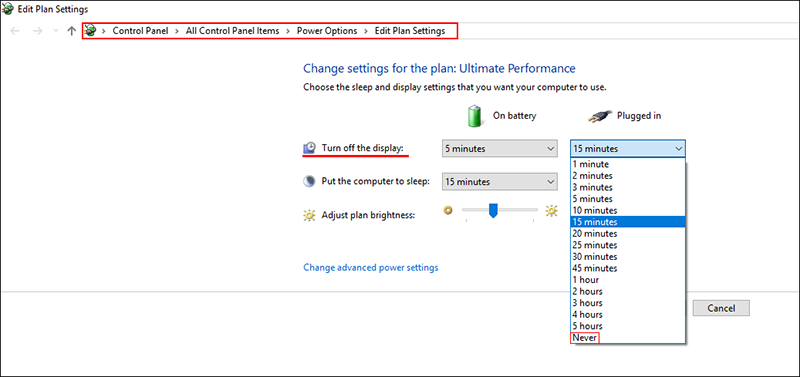 Run the Windows 10 BSOD Troubleshooting Tool.
Finally, if none of the above has worked, you can run the Windows 10 Blue Screen of Death Troubleshooting Tool. Personally, I've never had much luck using this tool which is why I've left it to last, however, that doesn't mean it won't work for you. To find the tool open Settings go to Update & Security, select Troubleshoot in the left-hand pane, then choose BSOD in the central pane. Now simply wait for the tool to complete.