If you are trying to access the Rookie Channels in the BlueWillow Discord server but can't see them on the channel list. This article will show you how to quickly and easily fix missing Rookie channels in the BlueWillow Generative Ai Discord server. This is a quick and easy process that will get all Rookie channels in BlueWillow to appear again.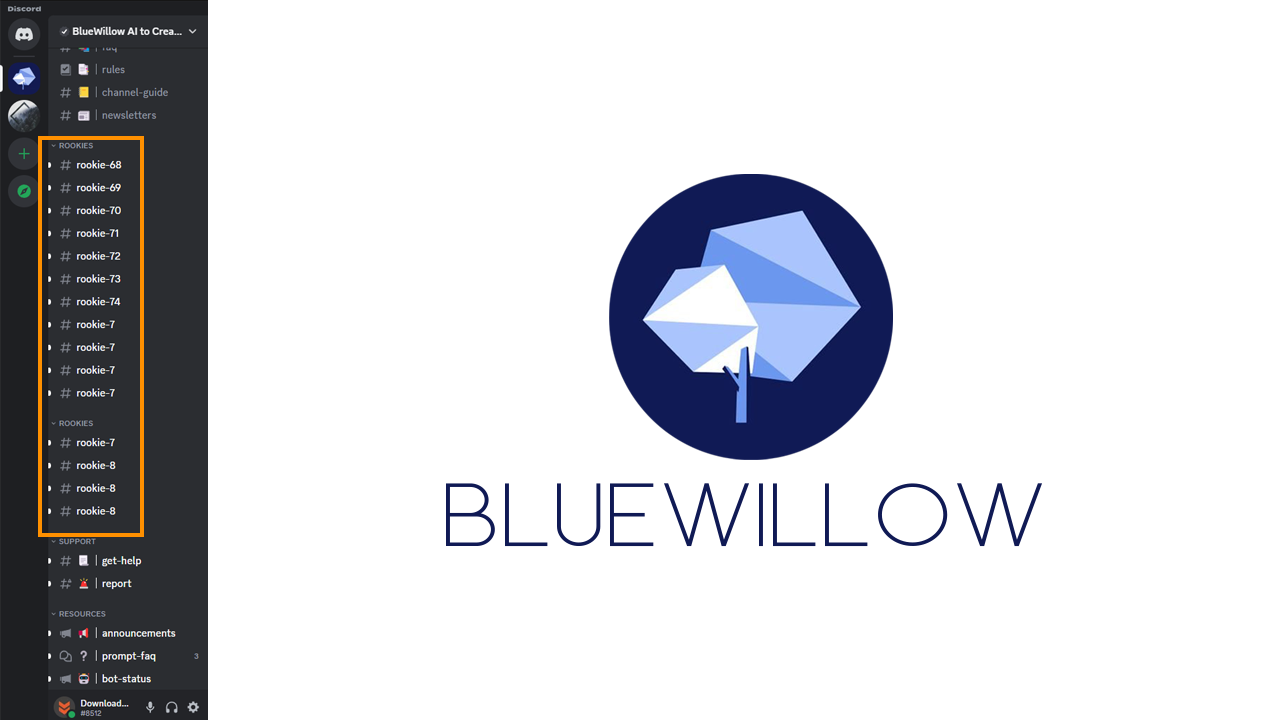 Related: How to get better results from ChatGPT with OpenAI Playground.
Midjourney is still the best text-to-image generative Ai currently available, though Adobe Firefly is looking pretty good at the moment. The only real downside to both Midjourney and Adobe Firefly is that they are quite expensive if you aren't getting a return on your outlays. This is why BlueWillow is such a great text-to-image generative AI. It's completely free! At least at the time of writing!
The only real issue with it is that the first time you enter the Discord channel and search for the Rookie channels they may not be in the left-hand pane where they should be. The good news is that this issue can be fixed really easily so follow along as we take you through the steps to get the Rookie Channels to appear in the BlueWillow Discord server.
How do you fix missing Rookie Channels in the BlueWillow Discord Server?
In order to get the Rookie Channels to show/appear in the BlueWillow Discord server, you will need to do the following.
First, make sure that you are signed into Discord and in the BlueWillow Discord server on the left.
Once you are in the channel, click the Green Tick in the top-left-hand corner. The Verified one next to the BlueWillow name.
This will open a new dropdown box with a long list of options. From this list make sure that the Show All Channels check box has a tick in it.
When you have placed a tick in the box, all of the Rookie channels and other channels will appear in the left-hand pane again.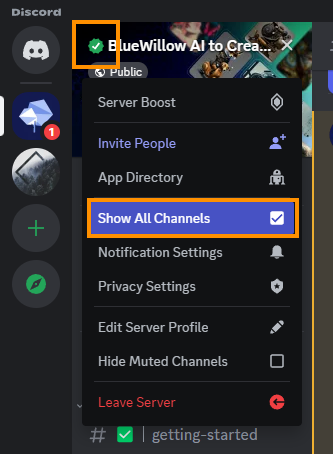 That's all there is to it. Just keep in mind that this option resets sometimes so you may have to do it every now and then. If you want more information on using BlueWillow you can check out our full guide below.
How to use BlueWillow Generative Ai | The best Free Midjourney Alternative.
Can you use ChatGPT to create prompts and templates for BlueWillow?
Seeing how Ai is taking the world by storm at the moment and soon all of our jobs you might as well have a look at using chatGPT to help create prompts for BlueWillow and other Generative ai tools. For example, you can get chatGPT to create templates that you can use repeatedly to create tons of different content in similar styles, or completely random stuff. Coming up with unique prompts is always the hardest part which is where getting chatGPT to throw random ideas together as prompts is so brilliant!
How to use ChatGPT to write Prompts & Templates for BlueWillow.
If that isn't enough for you and you've already fixed the missing Rookie channels in BlueWillow and moved on you can also check out Adobe Firefly and some of the interesting new text-to-image options getting around. While Adobe Firefly is only new it's already putting some good results out so I expect it to be neck and neck between Midjourney before too long.All our Adobe Firefly guides.