If you are using Windows 11 and have noticed that some of the fonts you have installed have stopped working or no longer work the same as they should. This article will show you several different things you can do to fix the problem and restore your fonts. This will also work for any preinstalled, default Windows fonts that may have become damaged.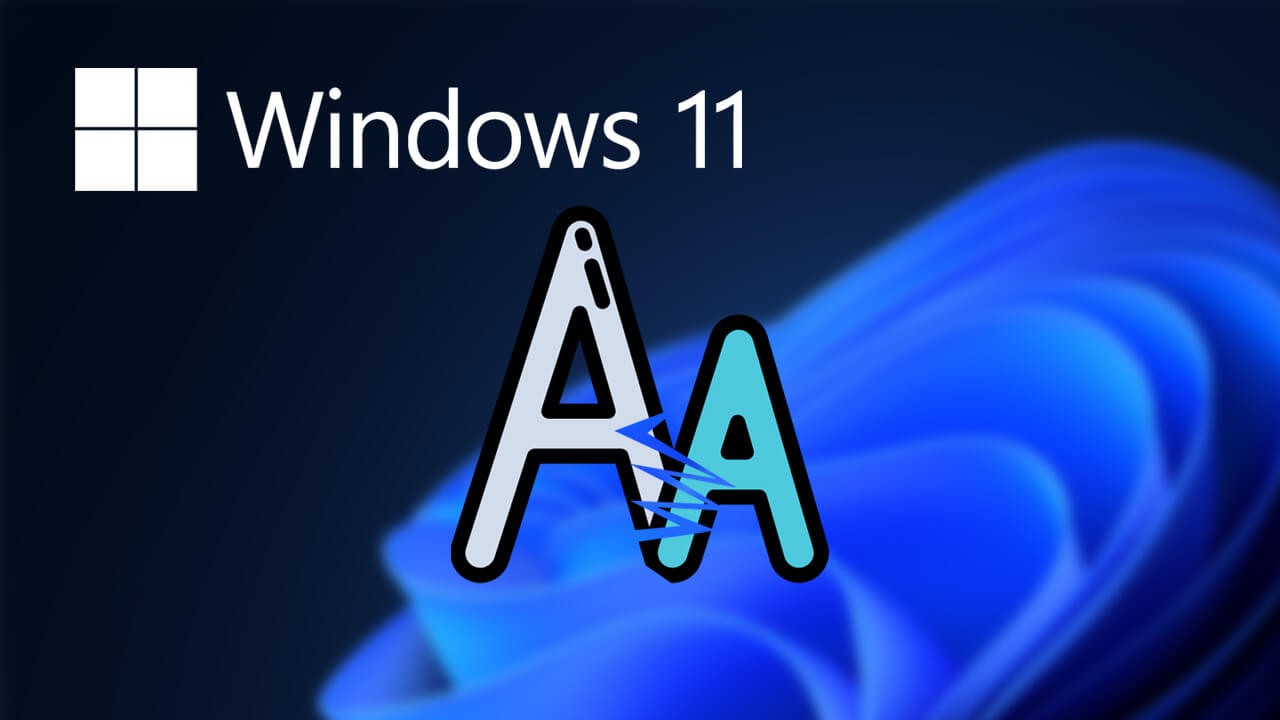 Related: How to Identify Printed Fonts Using Your Android Smartphone or Tablet.
Corrupted fonts aren't the most common thing you'll encounter on any Windows operating system. But they are some of the weirdest errors you'll come across. They generally appear as weird symbols mixed with the normal text. When this occurs to core Windows fonts things start to get really weird.
Thankfully font corruption issues can be fixed relatively easy on Windows 11 and are even easier to fix if they aren't affecting core fonts that come preinstalled on Windows. At some stage, font corruptions must have been quite common as Windows has several different processes you can follow to solve the issue.
How and where do you check if a font is corrupted on Windows 11?
To find out which font file is corrupted on Windows 11 simply open File Explorer and go to C:\Windows\Fonts. Now change the layout to Details using the option in the top-right-hand corner. This will show you all the details about each installed font. If a font is showing a size of 0 it is damaged and corrupted, so you can delete it and download a working copy from the internet. If you don't see the Size row listed, simply click the toolbar and add it to the list.

How do you fix corrupted Fonts on Windows 11? Reset default font settings from Control Panel.
To begin, open the Control Panel on Windows 11 then switch to view Large Icons over on the right-hand side of the screen.
Next, click Fonts, then click Font settings in the top left-hand corner.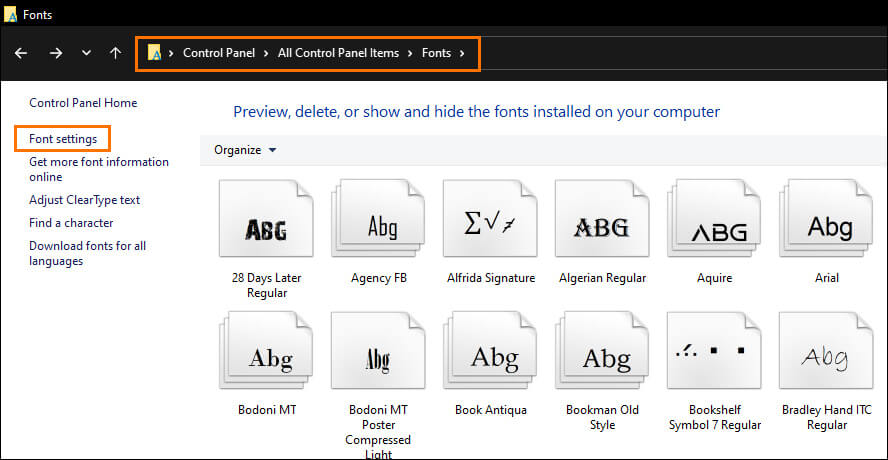 This will open a new window where you will need to click Restore default font settings near the top of the page. Once this process has finished, Restart your computer and everything should be working normally.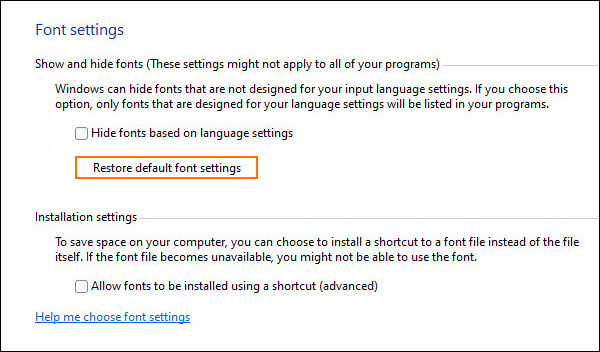 If this doesn't fix corrupted fonts on Windows 11 you'll need to continue with the steps shown below.
Manually recreate font cache on Windows 11 to fix corrupted Fonts.
To begin, open the Services Manager by searching Services from the Start menu and selecting it when it appears.
Next, find the Font Cache Service and double-click on it to open Properties. Change to the General tab and set the Startup tab to a Disabled setting. Now, under the Services Status option, click Stop and Apply the changes.
Now repeat the above process for Windows Presentation Foundation Font Cache 3.0.0.0.
Once you have done this for both Services, go to the following location: C:\Windows\ServiceProfiles\
Now go to AppData > Local > FontCache. Here, you will see a selection of files, select them all by pressing Ctrl+A then Delete them.
Next, go to C:\Windows\ServiceProfiles\LocalService\AppData\Local and Delete the FontCache.dat file.
Continue to the System32 folder on your PC and right-click on the FNTCACHE.DAT file to delete it.
Finally, Restart your computer and enable the two services disabled in the first couple of steps.
Everything should now be working.