Generally setting up additional screens on Windows is as simple as plug and play, however, you may occasionally receive error 'didn't detect another display'. If you are seeing this message, this guide will show you several steps you can take fix the issue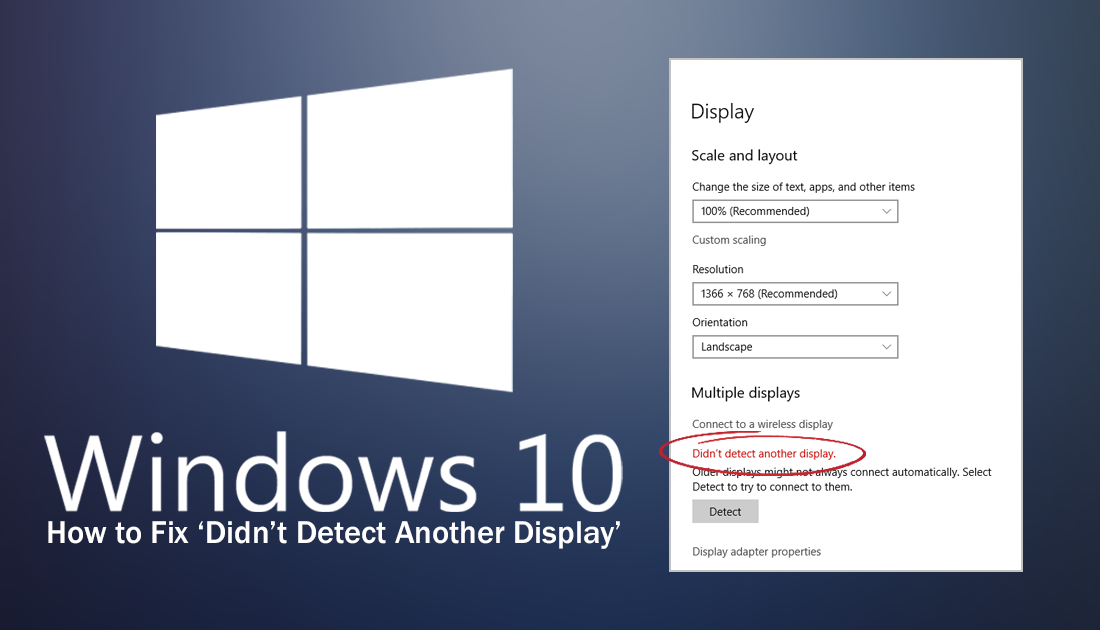 How to Backup Your Windows 10 Desktop Icon Layout.
Having additional monitors attached to your Windows computer is a great way to improve your workflows, productivity, and overall system maneuverability. Setting up additional monitors on Windows is one of the easiest things you can do with very little input required outside of basic plug and play. Unfortunately, with everything computer and tech related, there are times when simple tasks become exceptionally painful, so below you will find several different things you can try to get your additional screens working.
How to Fix Windows 10 Doesn't Detect Second Monitor.
As always the first thing you need to do is make sure your system has the latest Windows updates installed. To manually start a Windows 10 update, go to Settings > Update and Security, then click Check for Updates. If there are any updates available they will automatically be downloaded and installed. If there aren't any, you can continue with the below steps. If there is an update, wait for it to be installed, then Restart your computer, when it restarts, check to see if your additional monitor works. If it doesn't, continue with the steps below.
Update Display Drivers.
The next thing you need to do if you are getting this error message is update your display drivers. To do this, press Windows Key + X, then choose Device Manager from the list. On the list that appears, find your graphics device under Display Adapters, right-click on it and select Update Driver. If Windows states that you have the latest update already, right-click again, select Uninstall Device, then Restart your computer. When Windows restarts, it will automatically download the latest update.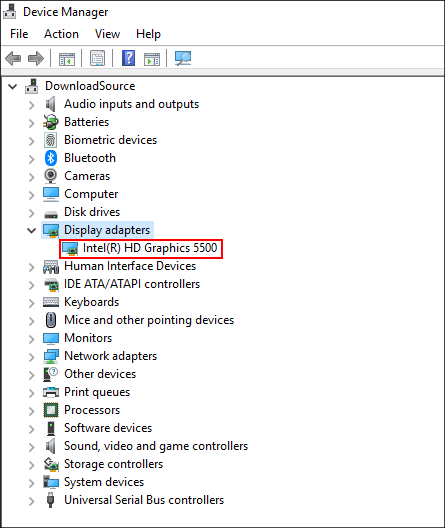 Note: If you see a yellow exclamation mark against it, right-click on it and select Uninstall Device.
If Windows can't find the latest update, Google the name of the device listed and visit the manufacturer's website to find the driver. You can also use the scan for hardware changes option to trigger a search for any missing hardware and drivers.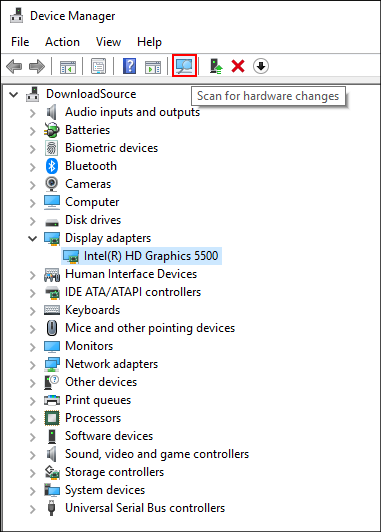 Detect Monitor Settings Manually.
If your system drivers aren't the problem, you can manually detect additional monitors connected to your PC by doing the following. Open the Run tool by pressing Windows Key + R, type desk.pl into the text box, then press Enter. Now all you need to do is click Detect and wait to see if Windows finds the display. If nothing happens, I would suggest trying another cable and connection port on your system (if you have one)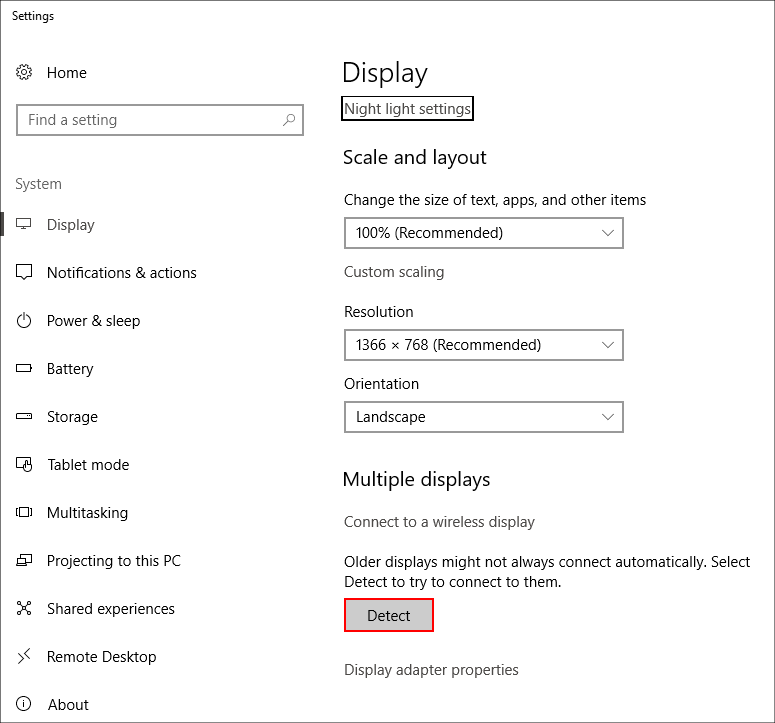 Run the Windows Hardware Troubleshooting Tool.
If none of the above options have worked so far, you can try the Windows 10 hardware troubleshooting tool. To find the tool, open Settings and search Troubleshoot, when it appears on the list select it. Now scroll down select Hardware and Devices and let the tool run. When it finishes, check to see if your second monitor connects.