If you are a Google Chrome user and have recently started seeing downloads get hung up (stuck) at 100%. This article will show you several different things you can do to fix the issue. All of which can be done quickly and easily.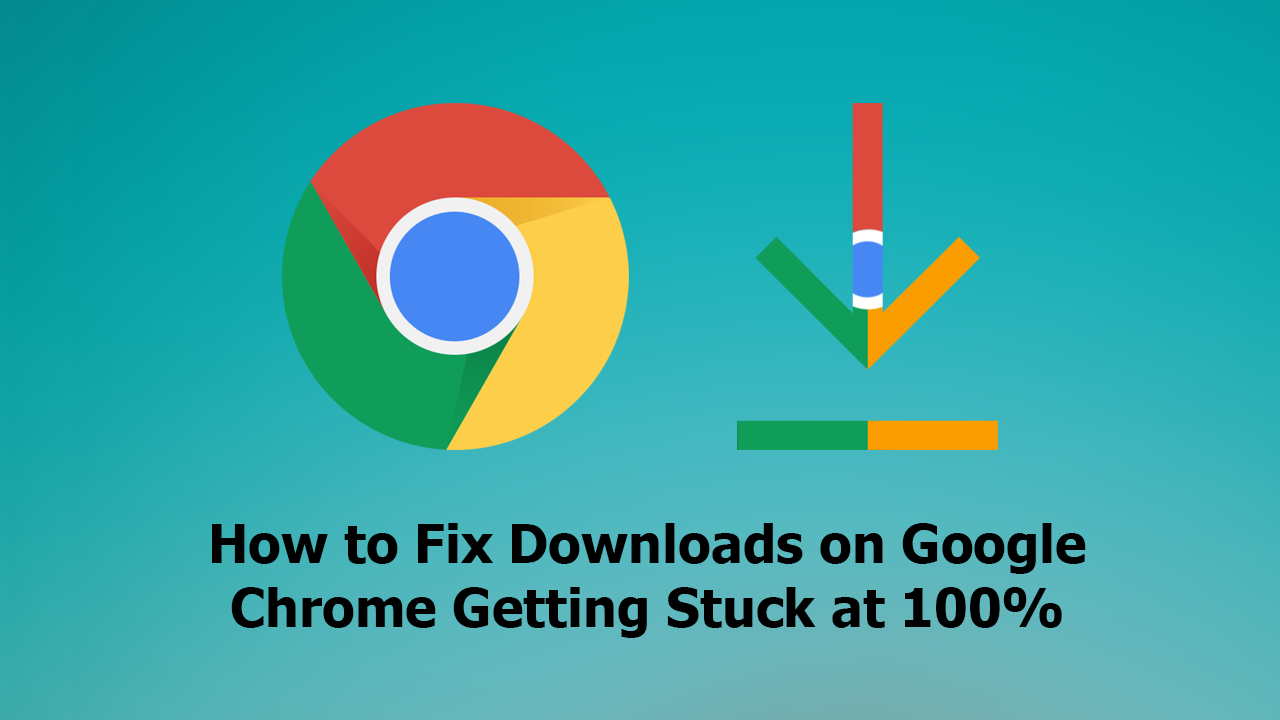 How to Pin Websites to the Taskbar Using Microsoft Edge Chromium on Windows 10.
Although there's now a lot more competition in the browser market since Chrome first launched, it's still hanging onto the top spot as the world's most-used Internet browser. That being said, Chrome has started losing ground to browsers like Firefox, Brave, Opera, and more recently, Opera GX. Opera's new Internet browser for gamers. Make sure you check it out if you haven't already.
Part of Chromes slow user decline has been a steady increase in bugs, errors, and silly changes (UI), the most recent of which causing downloads to get hung up or stuck at 100%. Thankfully there are a few quick and easy ways to fix the issue and restore Chrome downloads back to normal. Before you continue with anything shown below, try downloading the file in question using Incognito mode, if it works you can call this guide quits here. However, if the issue is constant keep reading.
Related: How to Make Google Automatically Delete Your Activity and Location Data Periodically.
How Do You Fix Google Chrome Downloads Getting Stuck at 100%?
Generally, the three main reasons downloads may be getting stuck in Google Chrome is because of a third-party antivirus program, an extension, caching error, a bad download source, or most likely a corruption in Google Chrome. As a cache error is the quickest and easiest to fix that's the first place you need to start. If you haven't cleared the cache in Google Chrome before, check out our guide on doing so here. If a cache fix doesn't fix the issue, continue with the other solutions listed below.
Check Your Antivirus and Malware Tools/Settings to Fix Chrome Downloads Getting Stuck at 100%
If you have an antivirus program like Avast, AVG, or Windows Defender installed on your computer, you can try disabling Chromes built-in antivirus (Safe Browsing) This will prevent Chrome interfering with any downloads but does remove an extra layer of protection from your system. Your other antivirus/malware tools should pick up any issues.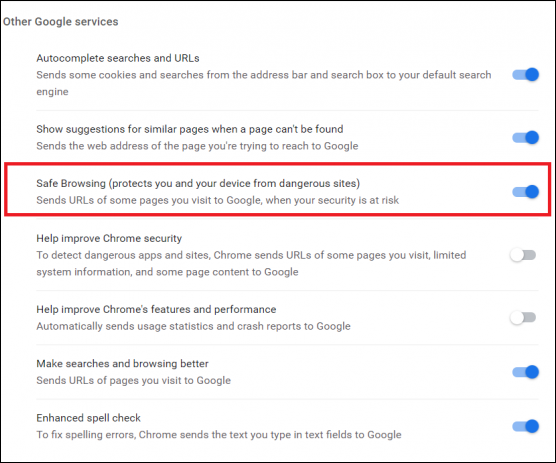 Disable Your Google Chrome Extensions.
If nothing so far has worked, disable all of your extensions, then try to download the file again. If the file downloads without any issues, re-enable your extensions one by one checking after each to see if one of them causes the issue. As soon as you find it remove the extension from Chrome. 
A Final Solution to Fix Google Chrome Downloads Getting Stuck.
If you've made it this far down the list, the best course of action is a full browser reset. This will reset Google Chrome to factory defaults and allow you to work from a clean state without a complete reinstall. This will save you a ton of extra time and data if you don't currently have any to spare. 
How to Reset/Refresh Google Chrome Back to Default Settings. (Without Reinstalling)