If you are trying to set Mozilla Firefox as your default Internet browser, but can't because Windows 10 won't allow you. This article will show you several different steps you can take to force Firefox to become your default Internet browser on Windows 10.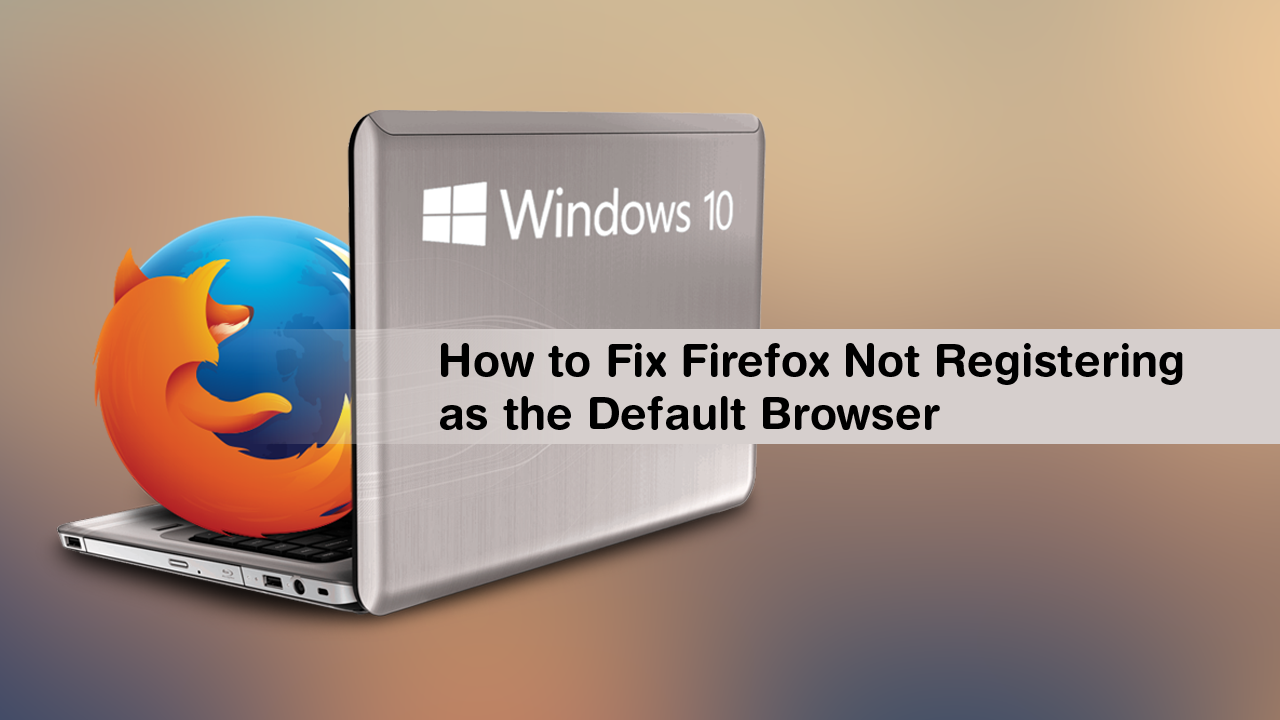 How to Bypass Dot Compliance Blocks That Restrict Website Access.
Although Firefox isn't the most popular Internet browser available, it is one of the best options available and in a lot of ways is far better than Google Chrome. Especially if you are someone who is concerned about your privacy and tracking. Apart from being privacy-focused Firefox is also equally as good as Chrome from a performance perspective.
For whatever reason Firefox is having a few issues with Microsoft services at the moment. At first, it was Skypes web version not working on Firefox, (we have a fix here) then came Firefox not being able to be set as the default browser. More than likely both of these instances are just bugs/errors an not intentional, however, they do require some work to get fixed so follow along as this article guides you through the process of setting Firefox as your default browser when Windows 10 won't accept it.
Related: How to Add Chromecast Support to Firefox. (Use Chromecast From Firefox)
How Do You Fix Firefox Not Saving as the Default Browser on Windows 10?
Generally, when you open a new browser on Windows 10 the browser will notify you that it currently isn't set as the default and asks if you would like it to be in future. Although this happens 99.9% of the time there are times when it doesn't. So to remedy the problem you can do the following.
Double Check Firefox's Settings to Make Sure it's the Default.
To do this, open Firefox go to Options > General, and make sure it is set as the default browser. If it already is, move on to the next solution.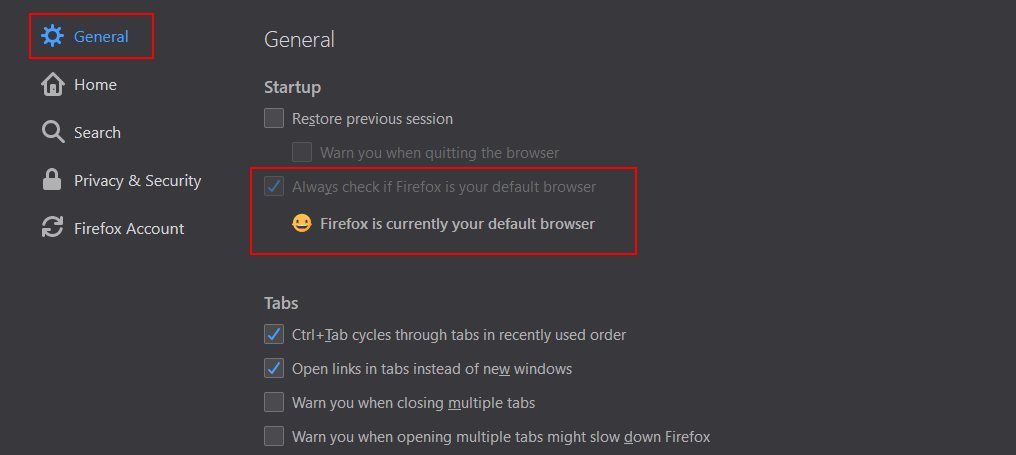 Double Check Firefox is the Default Browser in Windows Settings.
Once you have checked Firefox, the next place to check is Windows 10's settings. To do this go to Settings > Apps > Default Apps. On this page, make sure Firefox is selected under the Web Browser section.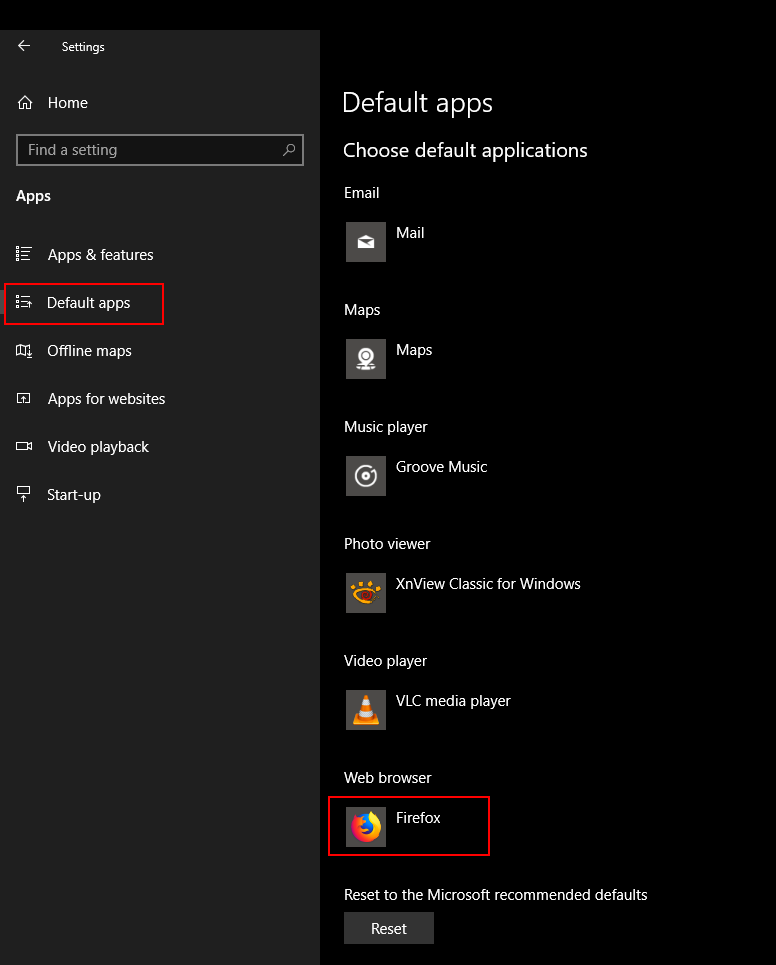 Uninstall the Current Default Browser. (Edge Excluded)
If the default browser you are trying to replace with Firefox isn't Microsoft Edge, try uninstalling it, then try setting Firefox as your default browser once more. If Edge is the current default browser you are having issues with try resetting it. To do this go to Settings > Apps and Features. Then scroll down, find Edge, expand it, and click Advanced Options. Now simply scroll down, find Reset and click it. This will completely reset Microsoft Edge and hopefully allow you to replace it as default with Firefox.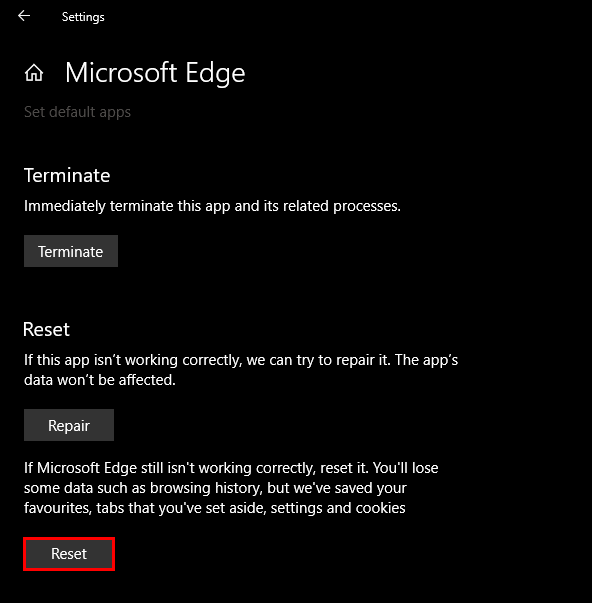 Uninstall and Reinstall Firefox on Your System.
If nothing so far has worked your last option is to uninstall and reinstall Firefox on your system. For the best results make sure you run a registry cleaner like ccleaner before reinstalling Firefox.
A Side Note...
If it has been a while since you last used Firefox Send to move files around the Internet. Now's a perfect time to check back in as Mozilla has recently upgraded their service to accommodate files up to 2.5gb in size. How to Use Firefox Send to Transfer Files Up to 2.5gb With End to End Encryption.