Although Firefox is an underdog in the Internet browser market, that doesn't mean it should be written off. Firefox is still one of the best browsers available and is superior to Chrome and other browsers in many ways. That being said, just like Chrome, you may encounter some bugs and small errors with Firefox sync, all of which this guide will show you how to fix.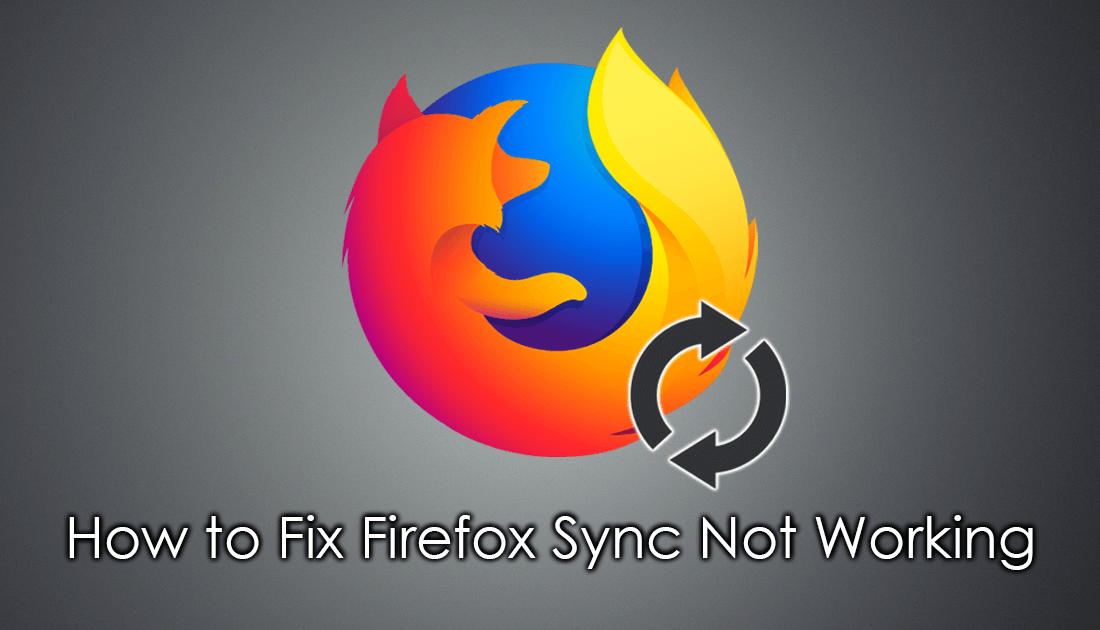 How to Share Twitter Block Lists.
Internet browser sync has been around for quite some time now with most browsers that have mobile apps allowing you to sync your settings and data between devices. Having the ability to sync settings and data between your desktop/laptop browser and your mobile browser is one of the greatest innovations in the sector, saving a ton of time and hassle when constantly switching between devices. As awesome as sync is, it does occasionally stop working so follow along as this guide shows you how to fix sync not working on Firefox.
Before you get into the main how to component of this guide, make sure you have signed out of your Firefox account on all of your devices and signed back in. 9 times out of 10 this will fix any sync issues you are having.  
How Do You Fix Broken Sync on Firefox.
As nothing is perfect, you may occasionally have issues with Firefox syncing between your devices. Thankfully any issues with Firefox sync can easily be fixed with a few simple tricks. To begin make sure you are running the latest version of Firefox on all of your connected devices. Although sync should work even if you have a slight version mismatch, it's always best to be as up to date as possible on all your devices.

To manually check for updates on the web version, open Firefox, press, Alt, click Help at the top of the browser, then select About. This will force Firefox to check if any updates are available, if they are, they'll automatically be downloaded and installed.  
On mobile devices simply visit your app store and check for updates using the standard procedure for your devices. Once you have checked for updates on all of your devices, Restart them for good measure, then check to see if Firefox sync is working. If it isn't you can try the following.
Fix Firefox Sync Issues By Disconnecting Duplicate Devices. (From the Web Version)
Open Firefox, then click the Hamburger in the top right-hand corner to open the menu. Here click your email address at the top of the list.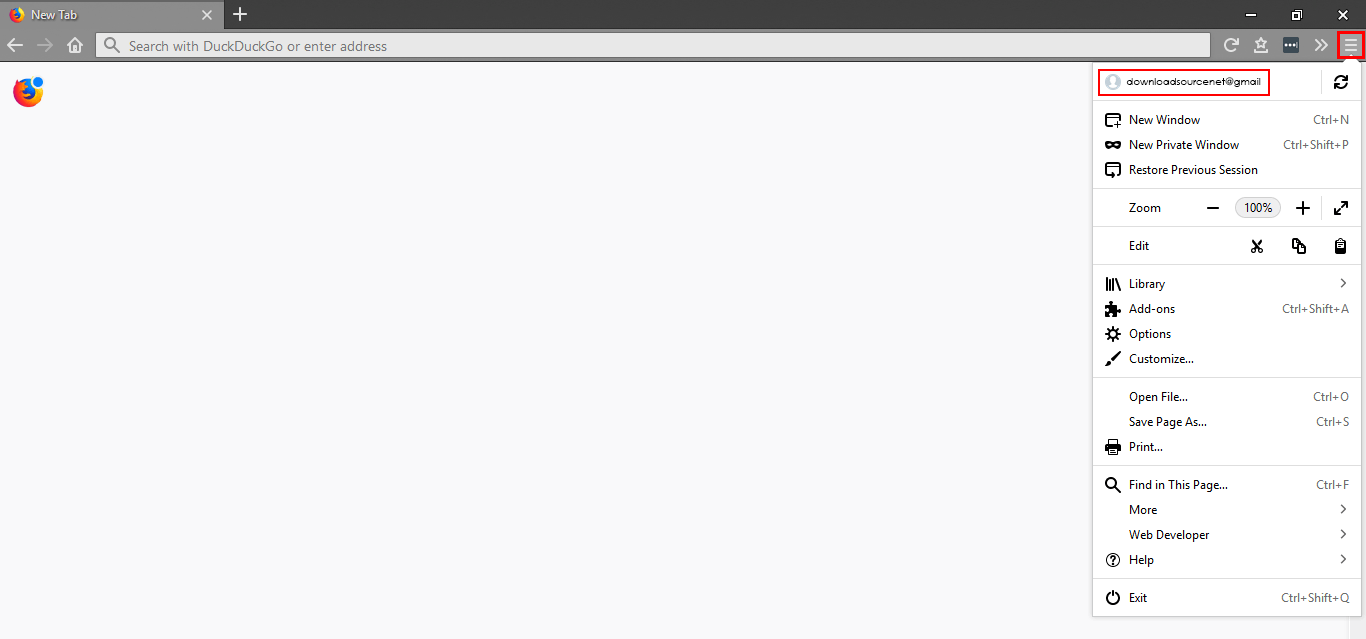 Then click Manage Account on the next screen.

This will take you to the account management page, where you can click Show next to Devices and Apps. Now all you have to do is disconnect any devices that are duplicates or any devices you are having trouble with. Once disconnected, you can re-add them again to restore full sync.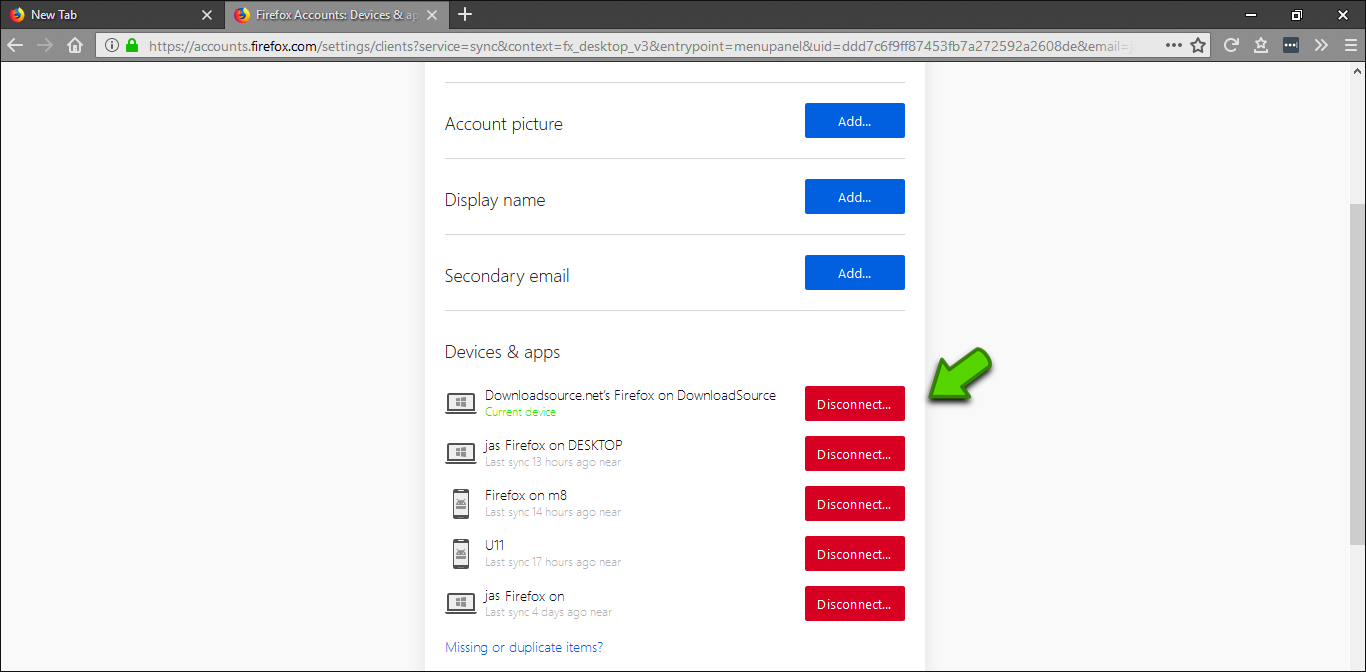 Fix Firefox Sync Issues By Disconnecting Duplicate Devices. (From the Mobile Version)
Open the Firefox App, tap the three dots to open the settings menu, then tap Settings. Next tap Firefox Account at the very top of the page, then your email address on the page that follows. This will open a new browser window that will ask you to sign in.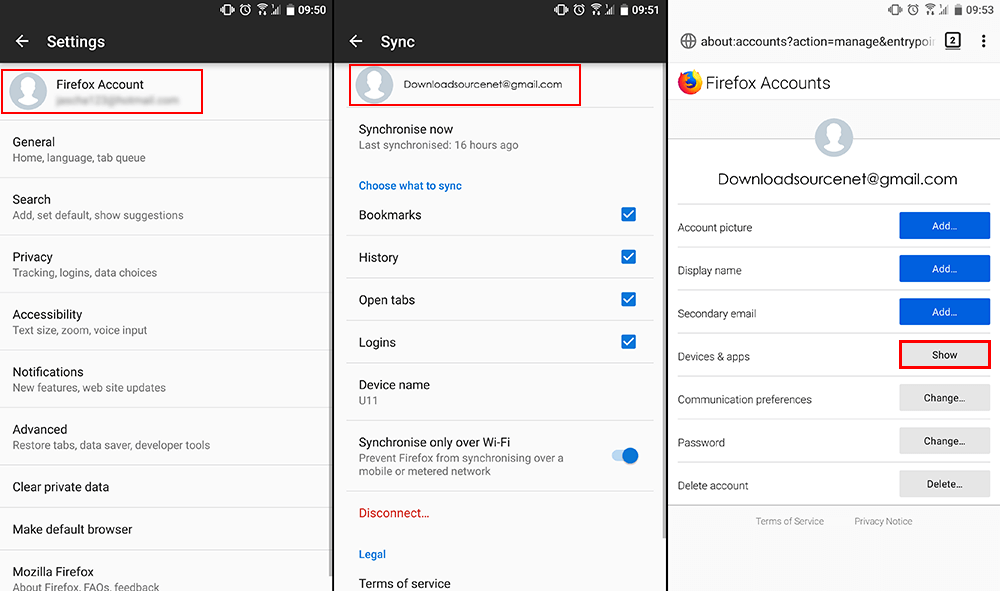 Once you have signed in, tap Show next to Devices and Apps, then disconnect any duplicate devices or devices that won't sync correctly. After they have been removed, you can re-add them again.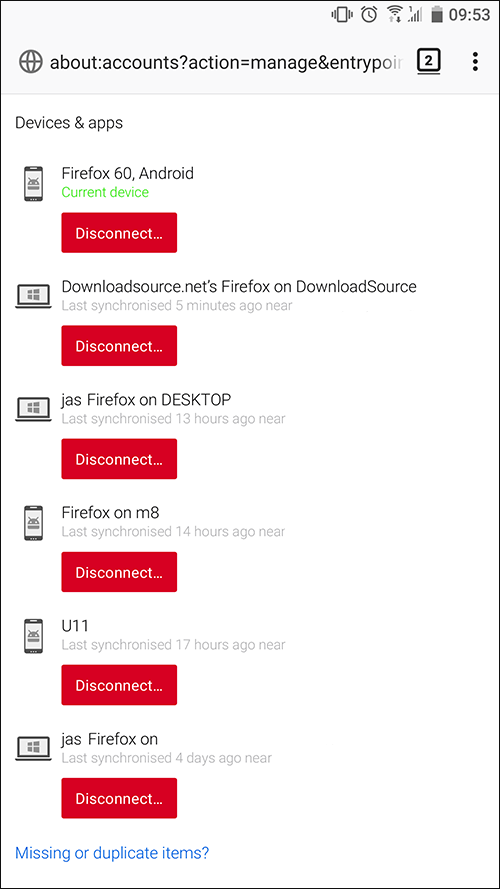 Related: While you are on this page, make sure you take the time to add 2FA to your Firefox account. How to enable Two Factor Authentication On Your Firefox Account.