Learn how to fix Google Chrome error ERR_EMPTY_RESPONSE on Windows 10 PCs. A relatively uncommon error message you may occasionally come across when trying to access web content or sign into accounts from Google Chrome.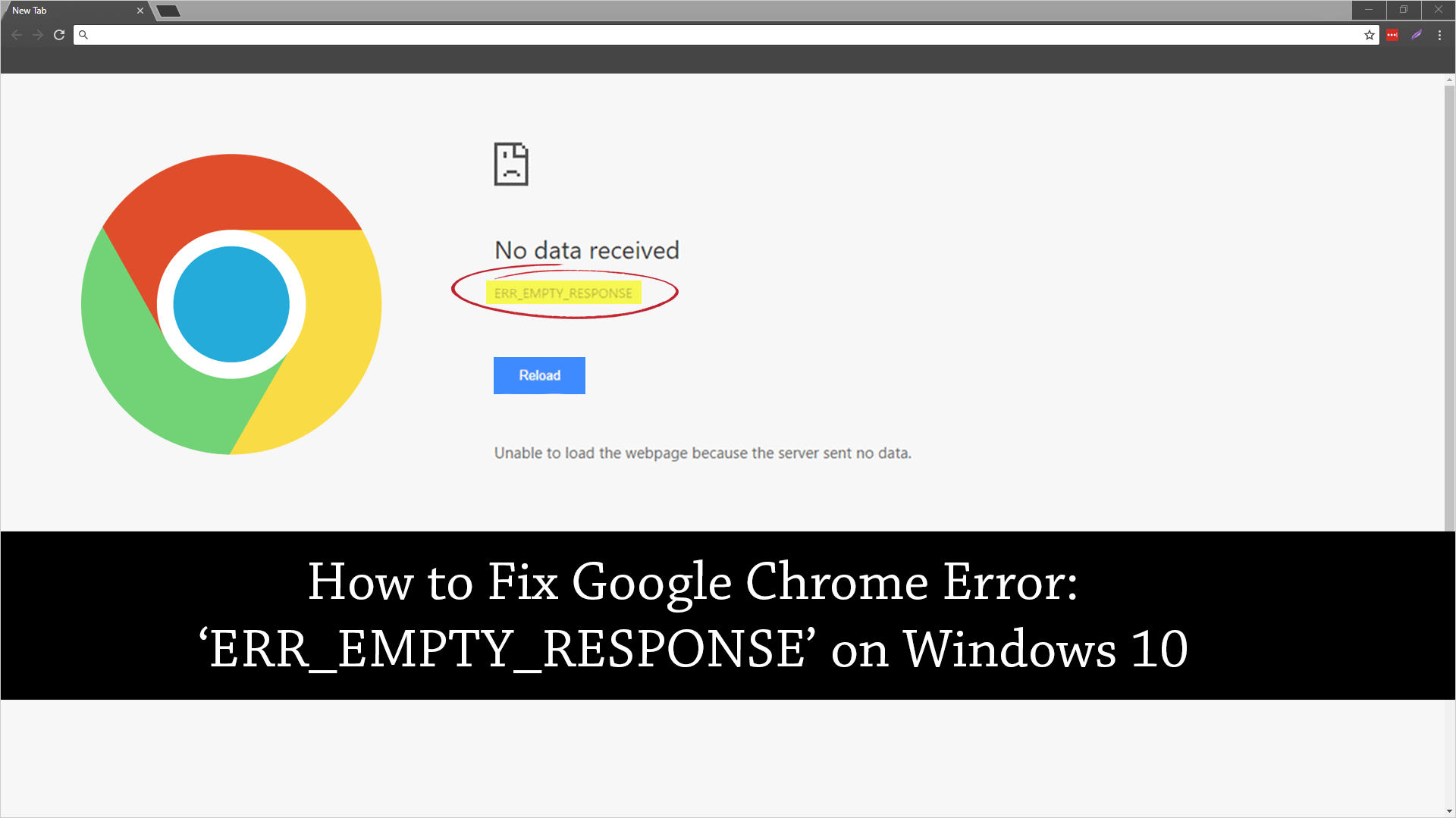 How to Download a Copy of Your LinkedIn Profile.
Chrome is generally considered the best and most reliable Internet browser available, it's fast, secure, highly customizable, and doesn't 'usually' have many bugs or errors. With that said, it ultimately comes down to what you are predominantly using Chrome for and where you like to go when you are surfing the web.
Although Chrome very reliable, it does have some shortcomings and quite a few error messages you may encounter during your time with the browser. Here at Downloadsource.net we have covered quite a few of Chromes many errors. To name a few, errors such as:
And today we'll be adding another to error to the ever growing list, error 'ERR_EMPTY_RESPONSE'. This error almost always occurs when you attempt to log into websites, though it isn't limited to logins. Currently, there aren't any explanations as to why this happens but there are a few different things you can do stop the error occurring.
Related: How to Enable Lazy Loading on Google Chrome.
How Do You Fix Error: 'ERR_EMPTY_RESPONSE' on Google Chrome?
Before you begin any of the more complex, intricate fixes, make sure you have checked your Internet connection properly. This includes restarting your router and your computer. If you are still seeing the error message after doing both, continue with the steps shown below. You should also try to access content without a VPN or Proxy enabled. Sometimes these may be causing the error and require reconfiguration.
Fix Chrome Error 'ERR_EMPTY_RESPONSE' on Windows 10 With a Network Reset.
Even if you haven't made any changes or reconfigured your computer's and Internet settings, it's still possible to get DNS errors. DNS errors can cause a variety of different error messages in Chrome, including error ERR_EMPTY_RESPONSE so you'll need to reset your network.
To do this open Command Prompt (as admin), by searching CMD from the start menu, then right-clicking Run as Administrator. When you have Command open, type or copy and paste the following commands into the window, pressing Enter after each.
This will flush your DNS cache, reset Winsock, and reset TCP/IP. After all the commands have run, Restart your computer and check to see if Chrome is working again. If it isn't, try the next fix below.
Clear Your Chrome Browsing Data to Fix ERR_EMPTY_RESPONSE.
Another easy way to get rid of Chrome error ERR_EMPTY_RESPONSE is to clear your browsing data. To do this open Chrome and press Ctrl + Shift + Delete on your keyboard, this will take you directly to Chromes clear browsing data page. Here all you have to do is change the time range to All Time, tick all the boxes, then click the button that says Clear Data. After you have done this, Restart Chrome and check to see if the problem has been fixed.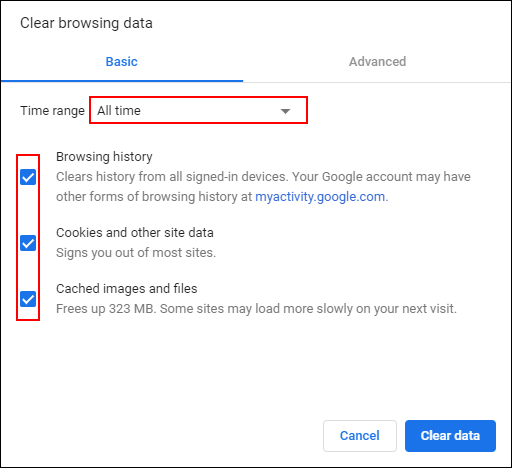 Reset Chrome to Default Settings.
If none of the above has helped fix ERR_EMPTY_RESPONSE, the next best thing to do is factory reset Chrome. If you've never done this before, check out the following guide. How to Reset Google Chrome to Default Settings.