On rare occasions during an update or installing a new app from the Google Play Store, you might find yourself confronted by Error 501. It can happen with any app, however, recently the main app suffering this error has been the official Youtube app. If you are someone who has been affected by this error, this guide will show you how to fix it.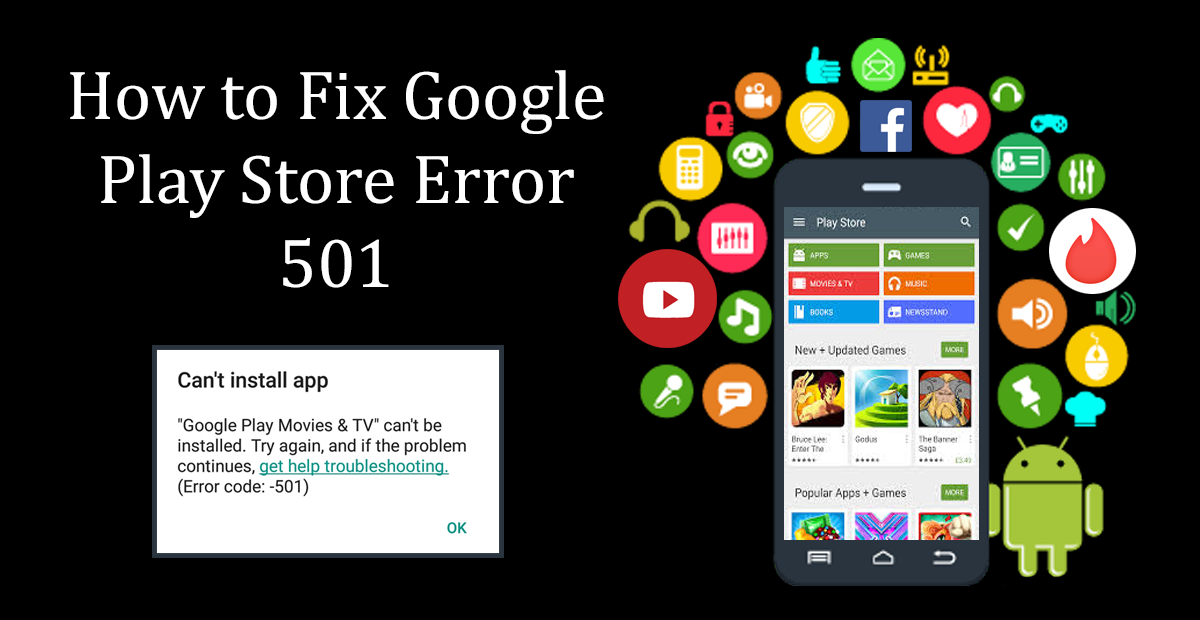 How to Watch Youtube Videos and Read the Comments at the same time.
The error code will generally be displayed as: "YouTube" can't be installed. Try again, and if the problem continues, get help troubleshooting. (Error code: -501)" It's not all too common, however, it's beyond frustrating, especially when it is coming from an app you frequently use. Below are a few different methods you can try to fix this issue. Make sure you start from the top and work your way down the list, from the easiest fix to the most drastic.
Method 1: Reset App Preferences.
As this is the easiest of all the ways to fix Error 501, it is on the top of the list. It's also quite a reliable fix for the issue. To reset App Preferences go to Settings > Apps, then tap the three dots and choose Reset App Preferences. Now check to see if the app will update or install. If not, I guess you are moving on down the list to Method 2.
Method 2: Try Uninstalling and Reinstalling the App.
If you are seeing error code 501 when you are in the process of updating an app, the best place to start is to uninstall the app and reinstall it once more. In the case, the app is a preinstalled app that came bundled with the phone, you won't be able to uninstall it, however, there is still an option available.
First, go to Settings > Apps > All (this might be a little different on your model)
Next, find the app that is causing you trouble, then tap on it to open its options.
Now, tap Uninstall. (In the case of a preinstalled app, you will have to use the option Uninstall Updates. Then just let the app update itself from its base version)
If this method doesn't work for your app, head on down to the next method.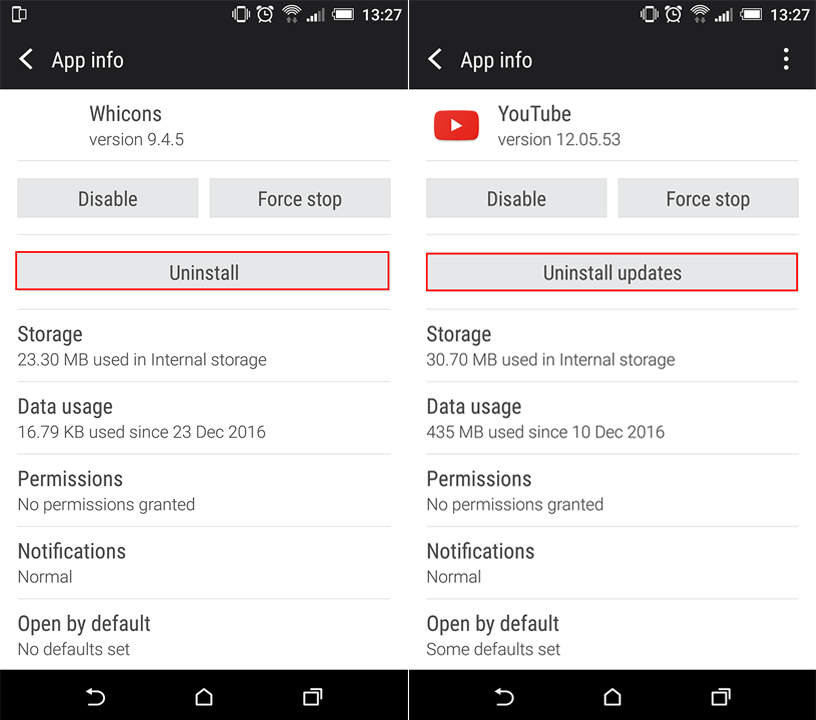 Method 3: Clear Cache Data or Uninstall Play Store Updates.
It's possible that the first two methods didn't work for you, so you can try this alternative instead. Clearing the Cache data of the Play Store, Play framework, Play Services, and the specific app you are having trouble with should also help remove error code 501.
Again go to Settings > Apps.
Next, find Google Play Store, Google Play Framework, Google Play Service, and the app in Question.
Tap on them to enter their options, next tap storage, then Clear Cache and Clear Data. Making sure that you do it for all of those above apps. (this step might vary a little pending your make and model)
Now try to install or update the app you had trouble with. You should not see error 501 anymore.
Hopefully, this worked for you. If not, onward to Method 4.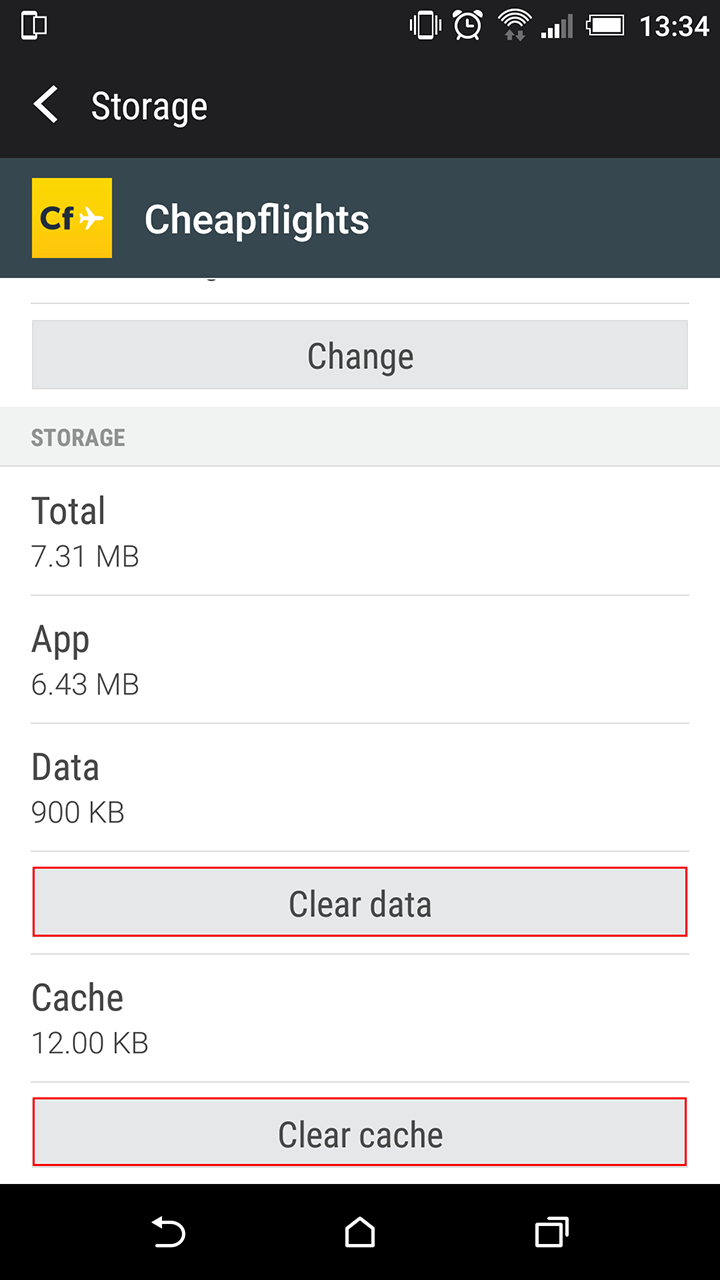 Method 4: Update or Install From an .APK File.
This isn't most people preferred method for installing apps or updates, but it works just as good as the official way. So long as you are getting your app from a good source. A really reliable place to download APK files for apps is from www.apkmirror.com. If you have never installed an APK file before, you will first need to go to Settings > Security and check the option that allows you to install apps from Unknown Sources.
Once you have done that, you can download and install the latest version of the app you want by simply tapping on it in the folder you saved it to on your phone. If this method and all the ones above haven't worked for you things really are getting dire...
Method 5: Wipe Cache Partition.
This method is a lot more extreme than any of the others above it, but if they have failed to fix your problem, you may not have another choice. First turn off your Phone. Then press and hold Volume up or down + power until your phone boots to a new options screen. Here you will find a few options. We will be selecting Clear Cache Partition You can use volume up and down button to navigate the options. (you might have to dig around a little to find this depending on your phone model) If this reset method doesn't work for your model, just Google reset for your specific phone then follow the rest of the steps here.
Method 6: Hard Reset (hopefully you didn't make it this far)
This is the final solution for Error 501 and the most annoying as it requires a full hard reset. Before doing a hard reset on your phone make sure you have made a backup of all your data, contacts settings etc. To reset your phone, go to Settings > Backup & Reset and choose the appropriate option. Even after a full hard reset, there is the chance that the app still won't respond. However, a very small group of people are affected this bad.