If you have recently attempted to turn on or use location services on Windows 10 but can't make any changes because the feature is greyed out. This article will show you several different troubleshooting steps you can take to rectify the issue.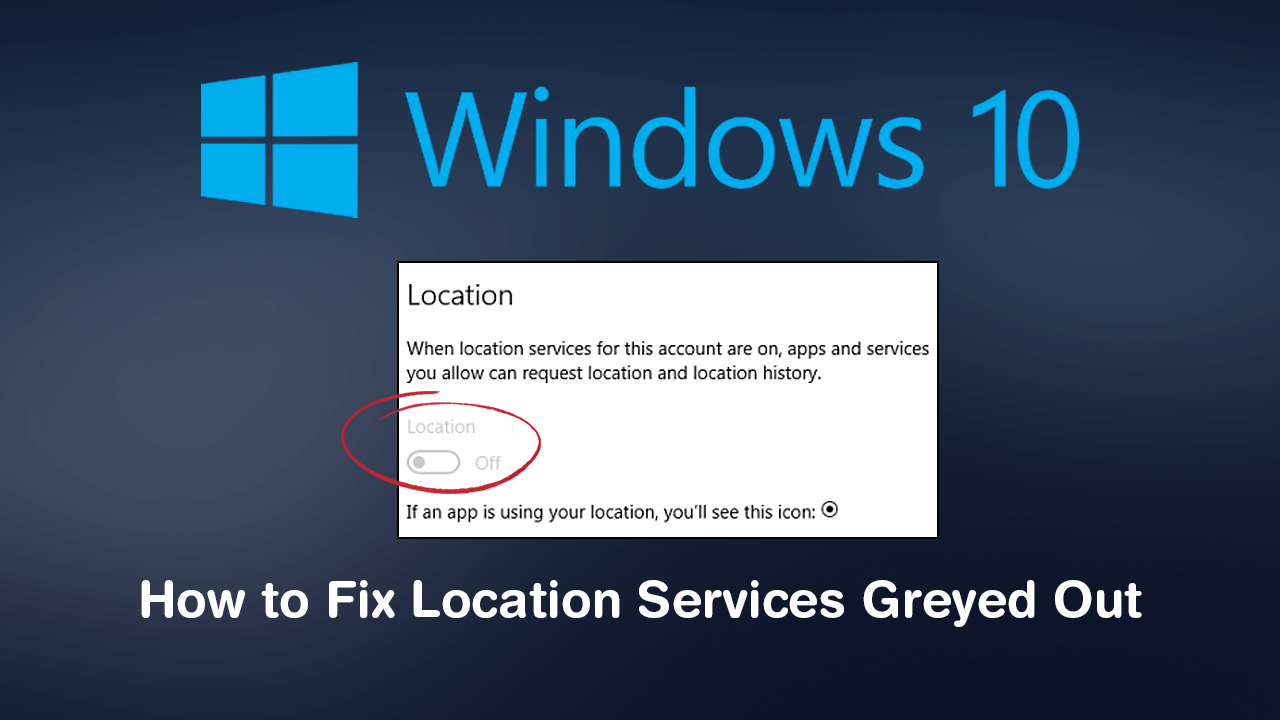 How to Fix Export & Share Not Working in the Windows 10 Photos App. (Purple Haze)
Greyed out settings on Windows 10 can be quite an annoying thing to encounter at the best of times but can be seriously frustrating when you are in a hurry to do something important. Although they usually come with a tiny red message across the top of the section, it 'doesn't usually' direct you to a proper, working solution. 
As a result, you'll probably find yourself searching high and low for a solution, which is how you've ended up here. Thankfully, unlike a lot of other issues on Windows 10, this is something that can be fixed relatively easy, and won't require you to do anything too complicated or risky.  
As a pre-start check, make sure you check to see if there is a red error message on the Windows 10 Locations page. If so, action any suggests that it recommends before proceeding. 
Related: How to Get Out of Safe Mode on Windows 10. (Escape Safe Mode)
How Do You Fix Location Services Greyed Out on Windows 10?
To fix location services not working or greyed out on Windows 10, you can try each of the two following suggestions, both of which offer a potential fix for the issue. However, before you get started, make sure you have created a System Restore Point so you can revert back to a working state if you make any mistakes along the way.
To do this, open the start menu, type Restore, then select Create a Restore Point when it appears on the list. From the new window that appears, click Create in the bottom right section of the screen, then follow the instructions given by Windows. Once you have successfully made a restore point, you can continue.  
With a restore point set, it's safe to start making some changes. To begin, open the Windows Run tool by pressing Windows Key + R, type regedit into the box, then press Enter. Once you have the registry editor open, navigate to the following location:
HKEY_LOCAL_MACHINE\SYSTEM\CurrentControlSet\Services\lfsvc\TriggerInfo

When you get to this location, select the 3 Key (folder), then right-click on it and select Delete. After you've done so Restart your computer and check to see if location services is no longer greyed out. If you encounter any major issues after the change, revert back to your safe system state using the restore point you created earlier.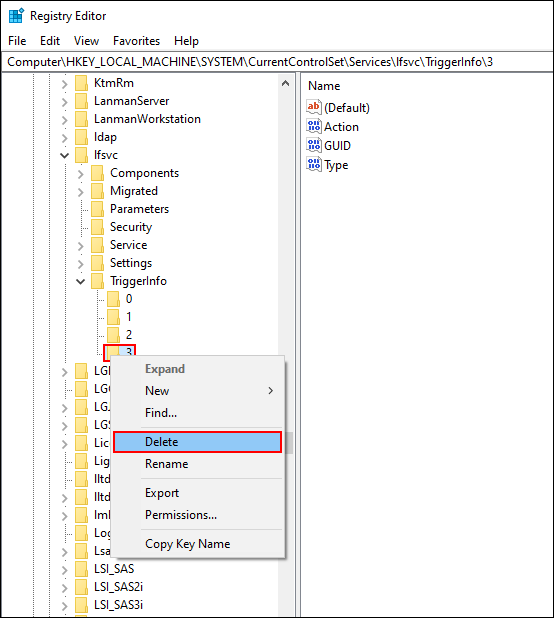 Fix Greyed Out Location Services Using the Windows 10 Services Manager.
If the above solution didn't work for you, you can try fixing location services from the Windows 10 Services Manager. To do this open services by typing Services into the start menu and selecting the option when it appears. Next, find Geolocation Services in the list, right-click on it and select Properties, then change the Startup Type from Manual to Automatic. Finally, click Apply, then Ok and location services should start working normally after a system restart.