If you are trying to download and install Mass Effect Legendary Edition from Game Pass but keep getting error 0xa3e903ed. This article will show you how to solve the problem preventing Mass Effect Legendary Edition from installing using Game Pass.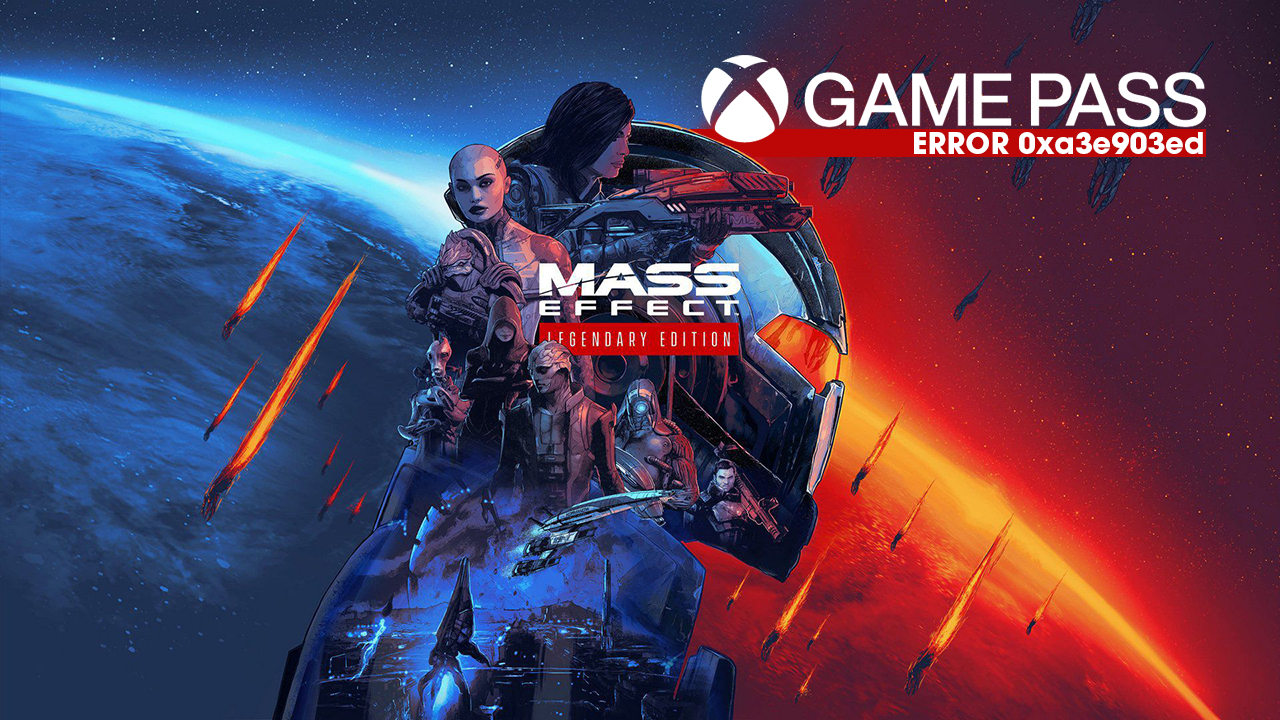 Related: How to play coop games using a single Game Pass sub and two devices.
Microsoft Game Pass is probably the best value for money subscription on the market at the moment, you get a hell of a lot of value for a small monthly subscription. If you're like me and don't really replay games very often, opting to play new games where every possible Game Pass is a flawless service.
Unfortunately, Game Pass isn't as simple to use on PC as it is on Xbox consoles. The PC system for Game Pass is riddled with problems, some of which are within the core of Windows (10 & 11). While others are linked to the Microsoft Store and the Xbox app. We've covered so many issues with Game Pass recently that we're starting to lose count, however, if you do use Game Pass a lot, make sure you check out our Game Pass solutions here. Bookmark the link, you'll be using it a fair bit, I promise!
This brings us to today's issue, Mass Effect Legendary on Game Pass showing error 0xa3e903ed when you try to install the game. If you open the Xbox app and try to download Mass Effect Legendary Edition and see error 0xa3e903ed, you'll need to do the following. Thankfully, it isn't as complicated as some other issues, though it is a stupid one that shouldn't be occurring. At a minimum, the error message could be replaced with the solution.
Mass Effect Legendary Edition error 0xa3e903ed on Game Pass. Mass Effect Legendary Edition won't install on Game Pass.
Unlike a lot of other Game Pass game issues, this one is nice and easy to resolve, though not something most people will check.
First, make sure you have the EA Games app installed on your computer and that you have linked your Microsoft account (the one you are using for your Game Pass sub) to your EA account. You can do this manually, or via the automated method that pops up if you launch another EA game. If you want to trigger the process I would suggest doing so via one of the FIFA games.
Once you have done this, make sure the Xbox app and the EA Games app is open on your computer, and that you are signed into both.
Now simply, search for Mass Effect Legendary Edition on the EA Games app, then click Download when it appears.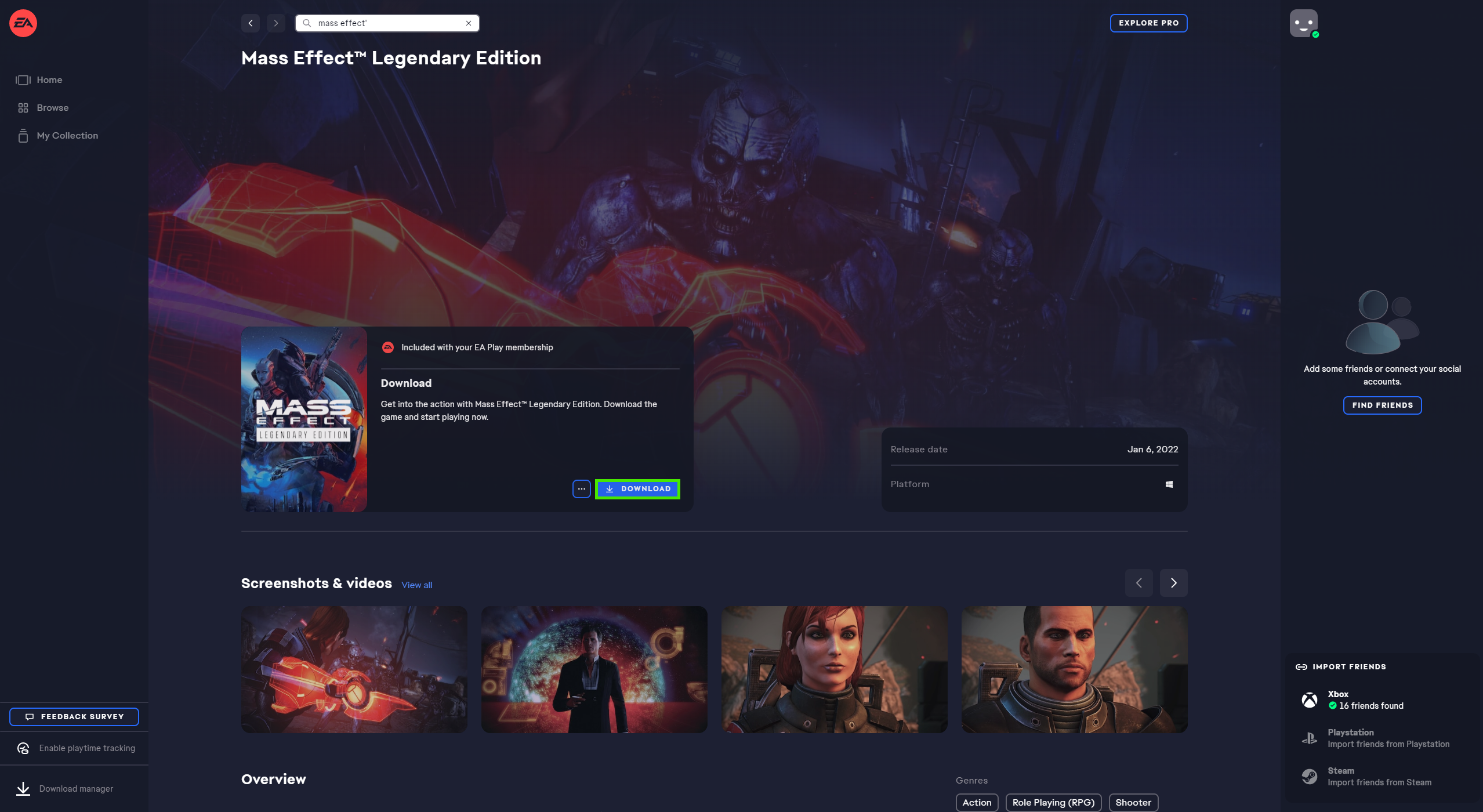 You can now simply follow the standard installation process to install the game as you like. After a system restart, everything should be working again, however, you may not see Mass Effect Legendary Edition in the Xbox app, so you will have to continue using the EA Games app to play the game.
Another option? Uninstall and Reinstall the EA Games app.
If the first option didn't work for you, the next best thing you can try is installing the EA Games app. Performing a Restart, then reinstalling it again. This should reset the issue and allow you to download and install Mass Effect Legendary Edition, though it still won't allow you to access it from the Xbox app.
Run the Recovery Utility under the Help menu in the EA Games App.
Another working solution is to run the Recovery Utility in the EA Games app. To do this, open the EA Games app, click the Hamburger icon, in the top left-hand corner, then click Help and select the option. Once the utility completes, you should be able to install ME: LE without issue.
How do you uninstall Mass Effect Legendary Edition from Game Pass?
If you've had to use this process to install Mass Effect Legendary on your computer, you'll need to uninstall the game using the EA Games app as well. Alternatively, you can remove it from the Control Panel, however, if you are using Windows 11 you'll need to use the Settings app as the process for uninstalling content is no longer found in the control panel on Windows 11. For other Game Pass issues, check out our Game Pass library here.