If you are using Google Chrome as your main Internet browser, you may have recently noticed that the last two versions, 70 and 71, have had some difficulty playing video content. Most notably HD video content 720p, 1080p and 4K. Thankfully there are some solutions that will fix poor quality video playback in Chrome, so follow along as we guide you through them.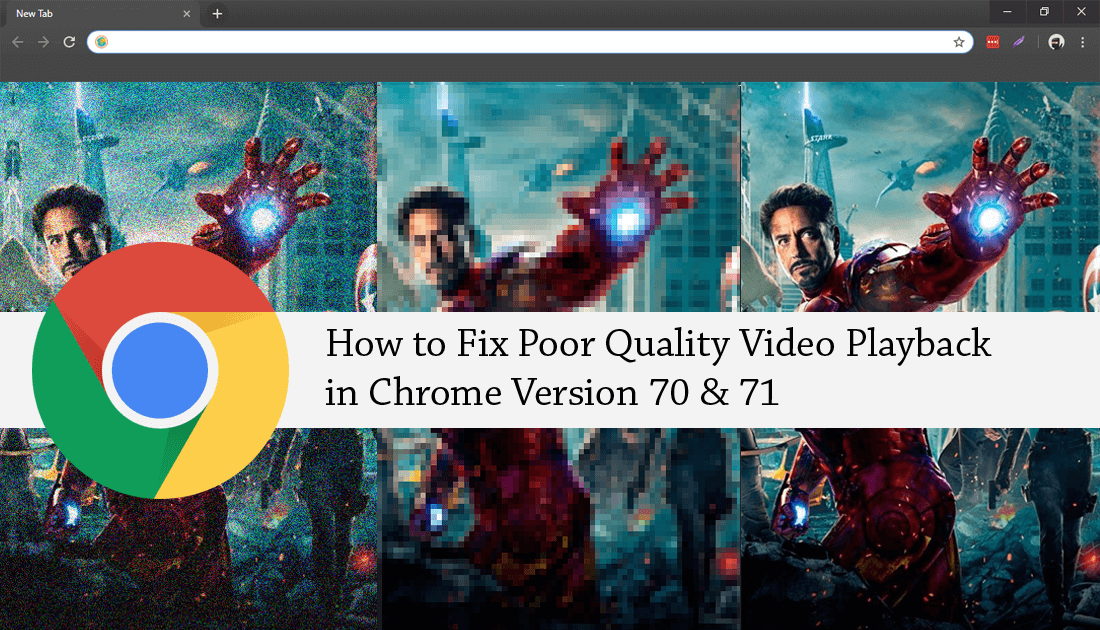 How to Stop Videos Automatically Playing in Google Chrome.
Google Chrome is considered the best Internet browser on the market by a lot of users. It's fast, reliable, easy to use, and has tons of different extensions available to make mundane tasks easier. Even though Chrome is such a highly used and rated browser, it does have some serious issues from time to time.
The last two versions of Chrome, version 70 and 71 have seen a lot of users reporting crippling video playback issues across all services. Including YouTube, Netflix, Vimeo, news websites, Facebook, etc. It has become so bad users have started to migrate over to  Firefox, Opera, and Brave. However, If you aren't quite ready to abandon Chrome for another browser just yet, below you will find several different fixes that should fix any Chrome video quality and playback issues.
Before you start any of the steps shown below, make sure you have done a full virus and malware scan of your computer, as well as a quick scan of your registry using Ccleaner. This will make sure you there aren't any third-party issues causing the problem. If you are using a Windows 10 PC, make sure you have the latest version installed and have checked your drivers are up to date.
Related: How to Check Your Battery Capacity in mWh on Windows 10. (Megawatt Hours)
How Do You Fix Bad Video Playback in Google Chrome?
The first thing you need to check on Chrome to fix video quality issues is hardware acceleration. Generally this will be enabled by default, however, that isn't always the case. To do this open Setting, then expand Advanced and scroll down until you find a toggle next to Use hardware acceleration when available. If this toggle is enabled, flip it to Off (grey). If it is disabled flip it to On (blue).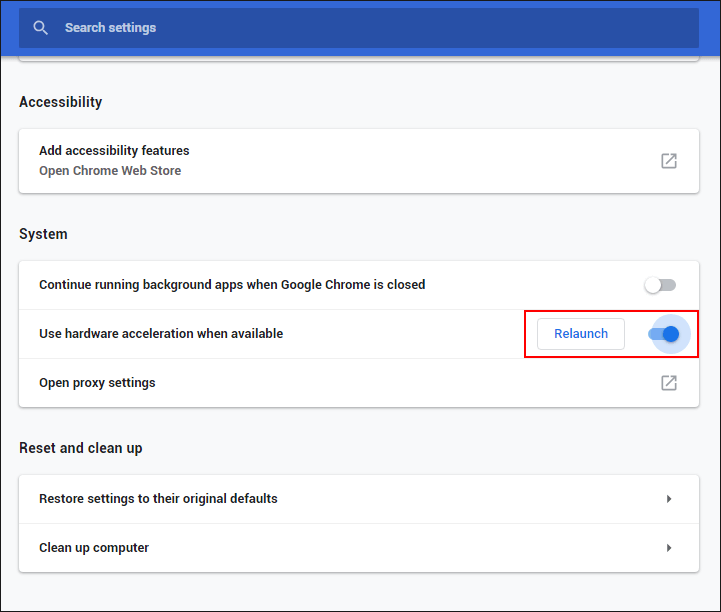 Although this may sound like a strange thing to do, it is one that fixes quite an assortment of random performance issues on a variety of different machines. Some machines just don't like Use hardware acceleration, whereas others can utilise it very well. If this doesn't work for you, you can try the following.
How to Reset/Refresh Google Chrome.
If none of the above options has helped fix poor quality video playback on Chrome you should factory reset your browser. This will revert everything back to default installation settings and should fix any playback problems. If you haven't done this before, check out the link below for instructions.  
How to Reset/Refresh Chrome Back to Default Settings. (Without Reinstalling)