If you have recently installed RGBFusion on your Windows PC to manage RGB settings but now your computer keeps crashing with a Blue screen error. This article will show you how to solve the problem and prevent your computer from getting a BSOD error because of RGBFusion.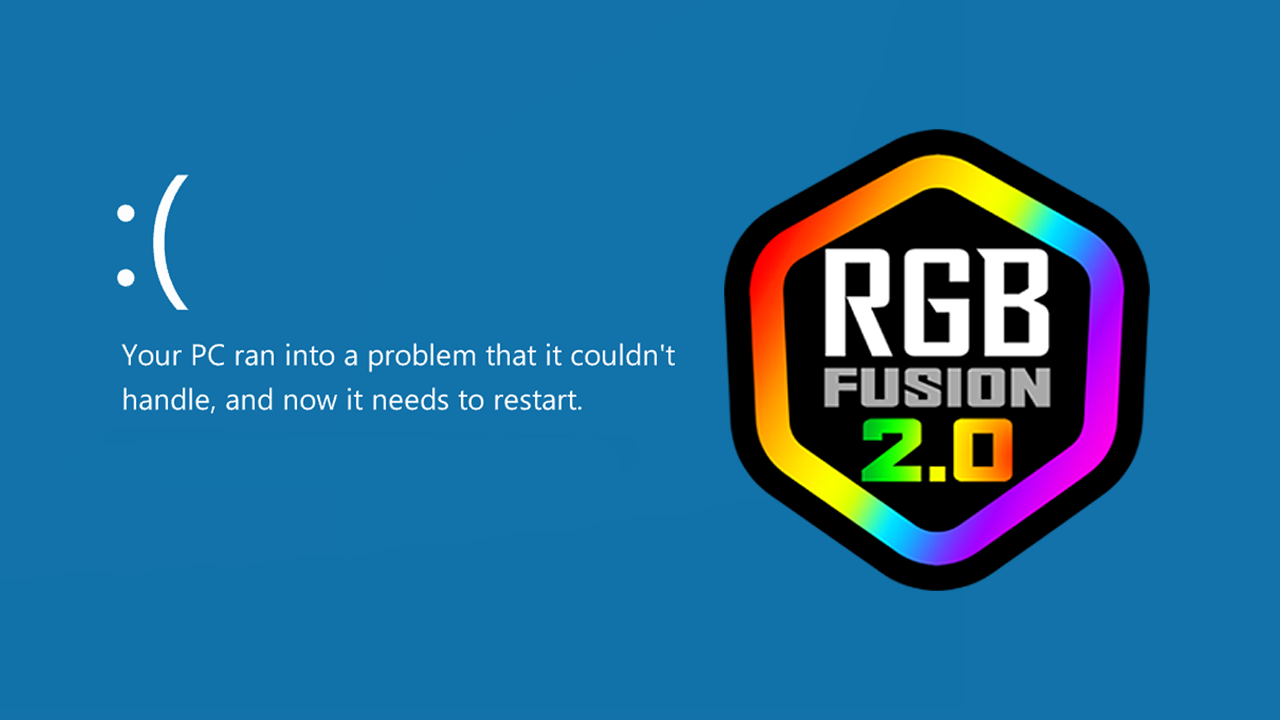 Related: How to set up Smart Fan 5 on Windows 11 | Fan control without the BIOS.
Most people who build their own desktop PCs these days deck their builds out with a range of different RGB components and ambient lighting. Which looks great but does add the complication of crappy software. Regardless of the brand of hardware you're using, you are going to be forced to use crappy software. Every single brand has its own version of RGB software and they are all terrible.
Mystic Light Sync
ASRock PolyChrome RGB
Razer Chroma RGB
RGB Fusion
Asus Aura Sync
Armoury Crate
iCUE
NZXT CAM
While some are obviously worse than others they all suffer from the same flaws, primarily the inability to accurately organise RGB colour options and the inability to work without crashing. Primarily crashing with a BSOD error. RGBFusion is one of the most problematic of the bunch with a range of issues that can cause it to crash to a blue screen. Either when your system boots or shortly after making a colour change and applying it. So what can you do about it? Well, there are a few things you can try.
How do you fix RGBFusion crashing to a Blue Screen of Death on Windows 10 & 11?
To solve this problem, the first thing you need to do is make sure that you are running the latest BIOS version for your motherboard. Once you have updated and installed the latest BIOS version you will need to do the following.
The first thing you need to check on your computer is if you have a program called Patriot Viper M2 SSD RGB installed. This is the main culprit for system crashes and BSOD issues. However, you should remove any and all other Patriot software you find. All of it can and will cause issues with your device.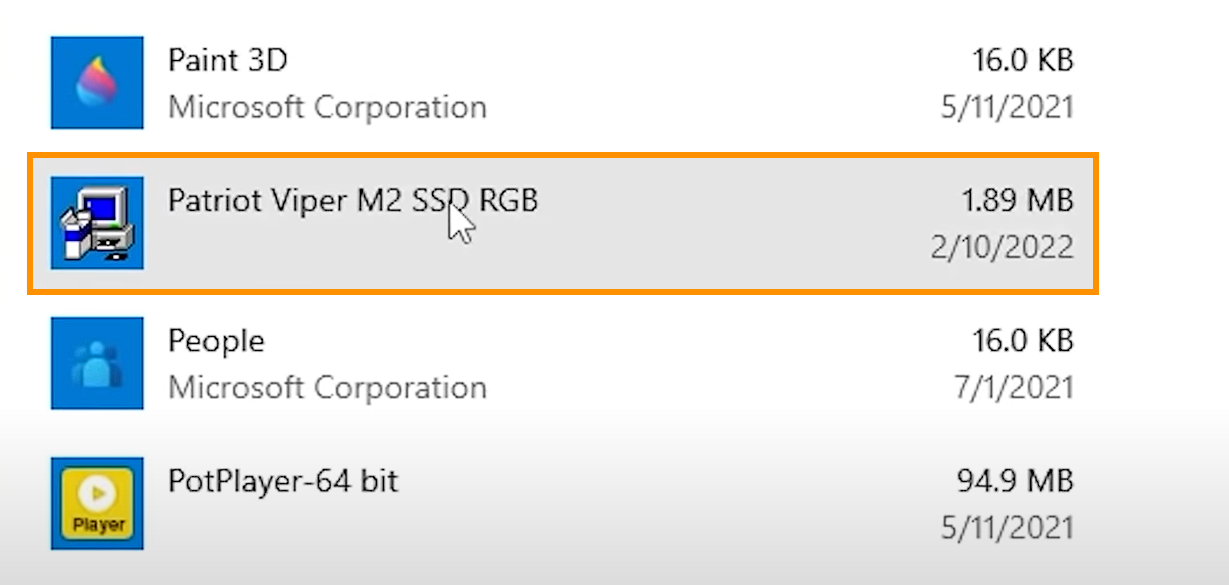 Once you have uninstalled the Patriot software the next step is to reduce the amount of RGB software you have running on your system. Because they often conflict with each other and cause instability, as they try to access the same areas on your computer and BIOS at the same time.
If you are still having issues with crashing after making these changes completely uninstall RBGFusion and either wait for a newer version to be released or try using an older version. You should also be aware that other RGB software will probably reinstall the Patriot drivers so remember to check for them if you are installing any other software.
Update Windows to the latest version.
Another good fix for this problem is to update Windows to the latest version. While Windows is pretty quick to install new updates you can force it to manually check by going to Settings > Windows Update > Check for updates. If any updates are available Windows will download and install them automatically.
Still nothing? Switch to a different software for a while.
If you're still having issues after all of this I suggest uninstalling RGBFusion and switching to another piece of software for a while most of them now have the ability to work with other hardware. I suggest trying iCUE first as it seems to have the most support for other devices. But it too has its issues.