If you are trying to use your chromium-based Internet browser either Chrome, Brave, Edge, Opera or another that we haven't mentioned. But are getting Aw Snap - SBOX_FATAL_MEMORY_EXCEEDED error. This article will show you several different things you can try to fix the problem.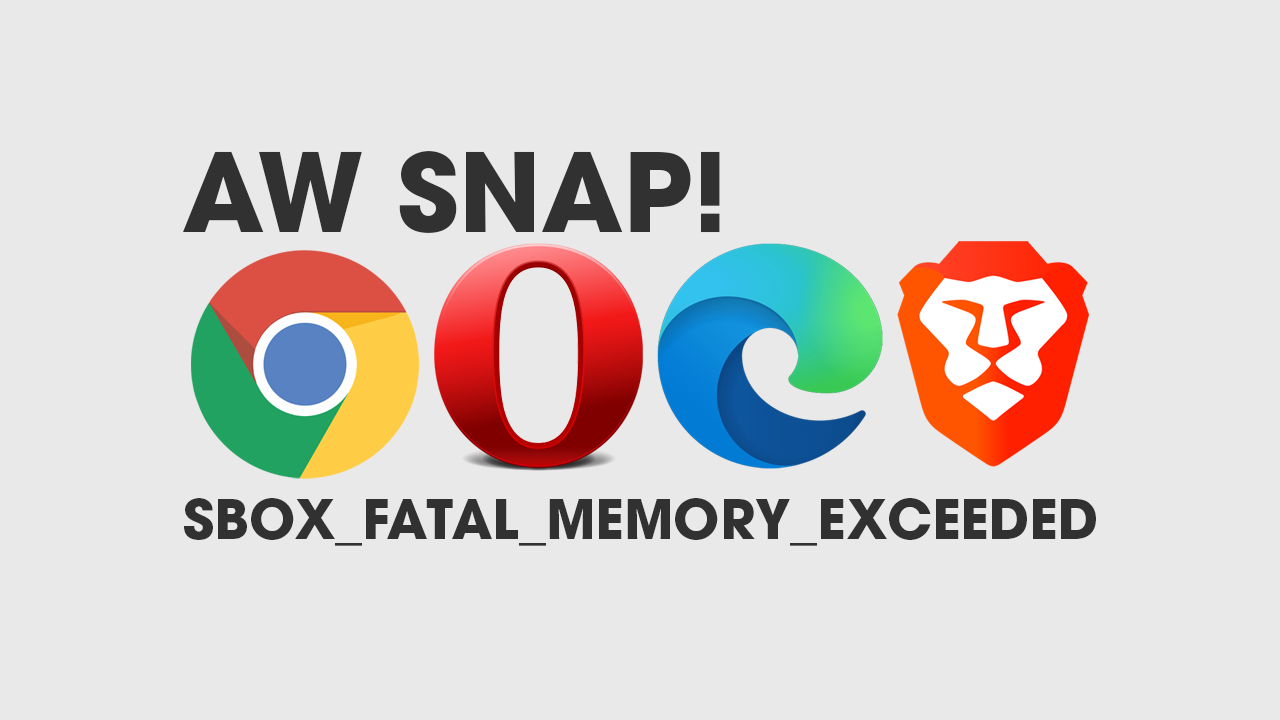 Related: How to fix Game Pass game installation error 0x80072EE2.
Lately, you have probably noticed that Aw Snap errors seem to be happening a lot more on websites like Facebook, Reddit, YouTube, etc and require you to refresh the page only for the same error to happen again. This issue seems to be exclusive to Chromium-based browsers as it isn't happening on Firefox (for whatever reason). The exact error message will be Aw Snap - SBOX_FATAL_MEMORY_EXCEEDED or Aw Snap and something very similar.
While the exact cause of the problem isn't yet known, there are a range of different solutions available that you can use to solve the problem though you'll probably have to try more than one of them before you find the one that fixes the problem for you. Although you can run through all of the steps below in any order you choose, we suggest working your way from the top to the bottom.
How do you stop Aw Snap - SBOX_FATAL_MEMORY_EXCEEDED?
The first thing you need to do to solve this problem is to make sure that you are using the latest version of your browser. Although this is almost always the case you can manually check for updates by going to Settings > About and waiting for the update process to complete. If you do have the latest version available move on to the next step.
Check and re-evaluate the browser extensions you are using.
If you have recently installed a browser extension there's a good chance that this may be the cause of the problem. If you have installed something new, just remove it and check to see if the problem goes away. If it does, you've found the issue. Even if you haven't installed a new browser extension it's worth checking the ones you already have just in case a bad update has broken them.
Related: How to fix Google Chrome keeps installing bad extensions even after uninstall.
Reset your Edge, Chrome, Brave, Opera, etc to factory default settings.
If nothing so far has worked it's time to reset your browser to factory default settings (clean install settings) this will give you a clean slate to work from that should be error-free. To do this in Google Chrome open Settings then click Reset and Cleanup > Restore settings to their original defaults > Reset settings. Most other Chromium browsers have a similar process.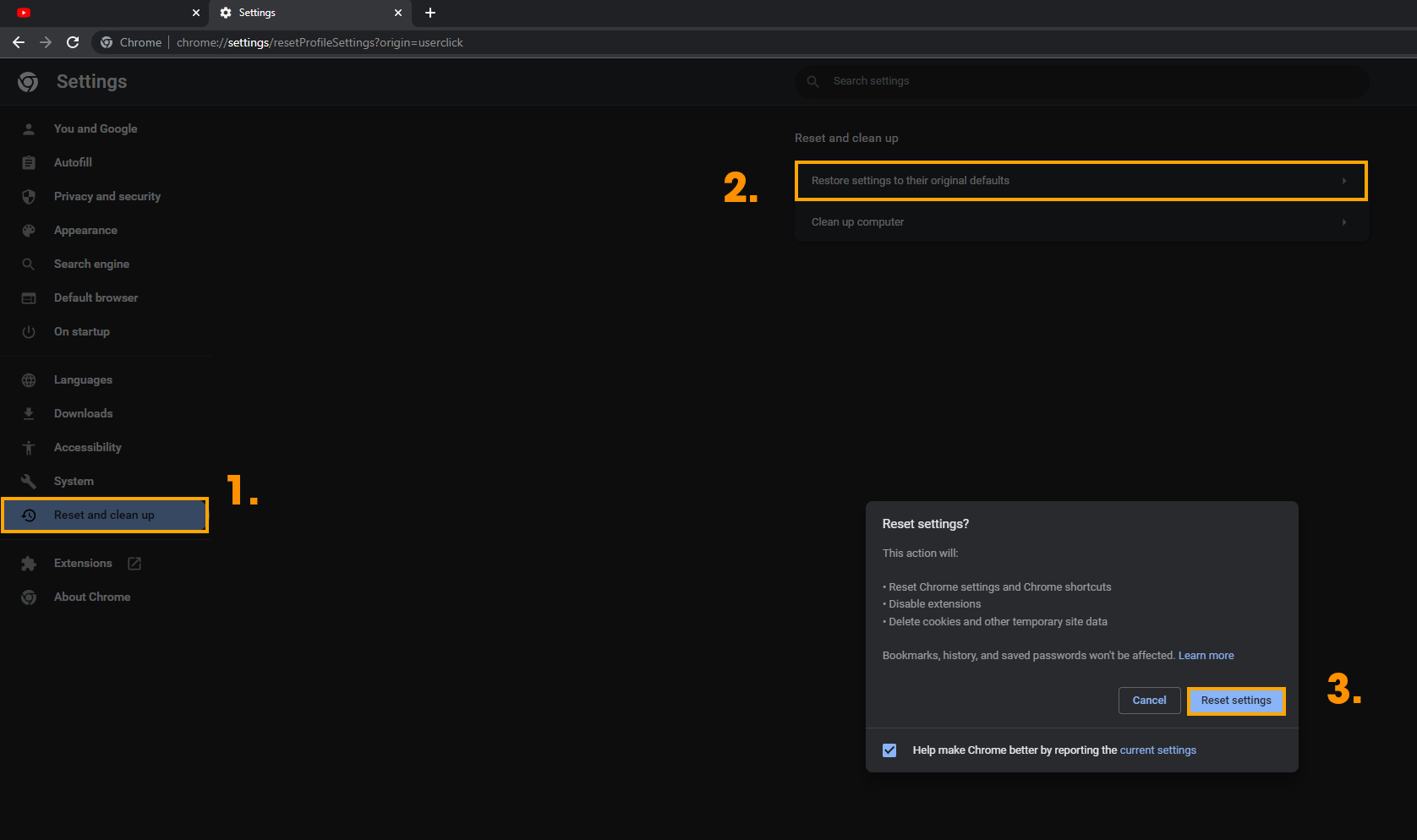 Uninstall and reinstall Google Chrome.
If you're still having issues even after a reset, you need to uninstall and reinstall your browser. Just make sure you restart your computer before you do the reinstallation. I also suggest that you check to see if everything is working before you sign back into your account and start everything syncing. This will be the best gauge to see if something you've manually added is causing the problem. If the problem comes back once you sign in, you need to go through everything you have on your account and slowly remove it until you find something that works.