If you have a Steam Deck and are getting "Content still encrypted" error while installing or updating games, this article will show you how to solve the problem. This error can be caused by various reasons such as corrupted Appmanifest files, broken game files, corrupted download cache, firewall blockage, or hard disk errors. In this guide, we will show you several fixes that have helped affected users get rid of this error.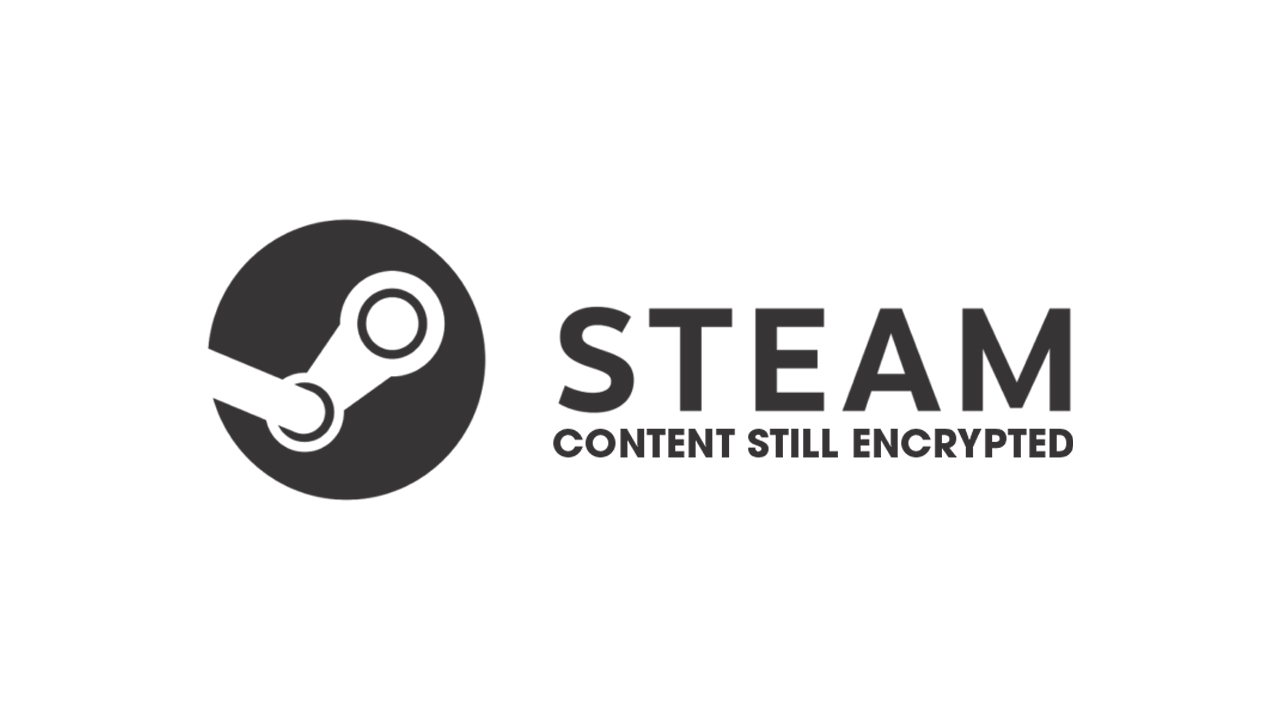 Related: How to fix OBS Crashing when selecting & using NVIDIA Noise Removal or Eco Removal.
Writing help guides for Steam is not something we frequently do, as Steam is known for its stability. That said, most issues that arise are often caused by user error or unrelated to the software itself so it's not completely immune to problems. Sometimes issues can occur due to Internet connection or firewall issues, as well as problems with Windows 10/11. Thankfully there are plenty of different ways you can solve these issues, so follow along as we guide you through all the known fixes for "Content still encrypted" error in Steam.
How do you fix Content still encrypted error on Steam? Delete the Appmanifest files.
Appmanifest files are stored on your computer for each game on Steam. They contain all components, including files and folders present in the particular game. If any of these files are corrupted, it can result in the content still encrypted error during game updates. To fix this error, you need to delete the Appmanifest files and relaunch Steam to update your game.
First, close Steam and open File Explorer.
Navigate to the directory where you have installed Steam, which is installed at the following location by default: C:\Program Files (x86)\Steam
Open the steamapps folder in the above location and select all the appmanifest files using Ctrl+A.
Press Ctrl+C to copy them, move to your Desktop or some other location on your computer and press Ctrl+V to paste the copied appmanifest files. This creates a backup of these files.
After creating a backup, delete all appmanifest files from the steamapps folder.
Relaunch the Steam client as an administrator by right-clicking on the Steam desktop shortcut and selecting "Run as administrator."
Steam will start scanning for missing appmanifest files and redownload them on your computer. You can now try updating your game and see if the error is gone.
Verify the game files.
This process scans and checks for any missing, extra, or corrupted content that may be causing games to get stuck in an endless attempt to update. To Verify Game files you will need to do the following.
First open Steam.
Now change to the Library tab.
Here find the game you are having issues with and right-click on it and select Properties.
Change to the Local Files and click Verify integrity of game files.
Once you have started this process you will have to wait a considerable amount of time for it to complete. Especially for big games. Once your game files have been verified, you shouldn't have any more issues with this error message.
Clear the Steam Download Cache.
Another really good solution for this problem is to clear the Steam Download Cache. This will clear out any corrupted data that may be sitting in there causing problems. If you haven't cleared the Seam download cache before you can use the following steps.
To begin open Steam.
Then go to Steam > Settings.
Next, click on the Downloads tab, and click on CLEAR DOWNLOAD CACHE.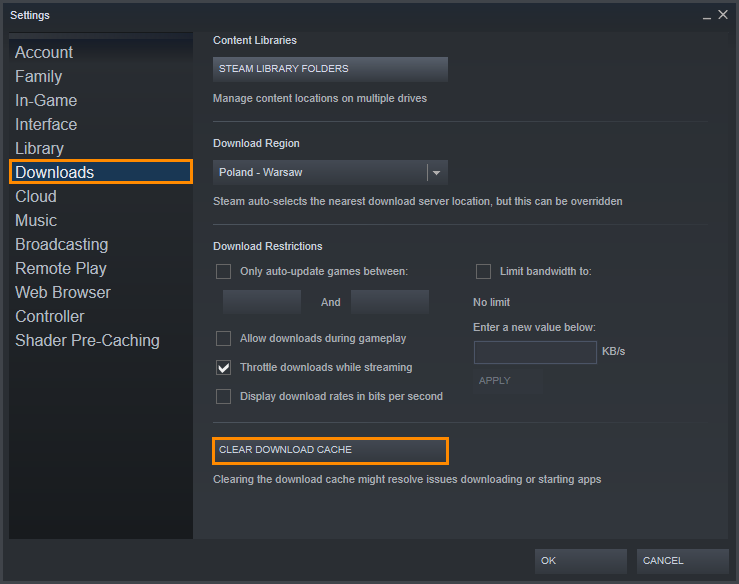 Now just wait for the process to complete and you should be able to use Steam without getting Content still encrypted error.
To check if Steam has an exception in the Windows firewall, do the following.
To do this open the Start menu and search Firewall. When Firewall & Network Protection appears open it.
Next, click Allow an app through firewall.
This will open a new window where you will need to click Allow another app, then use the Browse option to select the Steam.exe file from the location you have installed Steam.
Once you have done this click Add and Steam will be allowed full inbound and outbound access.