If you are using Windows 11 and are trying to print a document from your connected printer but keep getting the following error message: The Active Directory Domain Services is currently unavailable. This article will guide you through several different things you can do to solve the problem and get your printer working on Windows 11 again.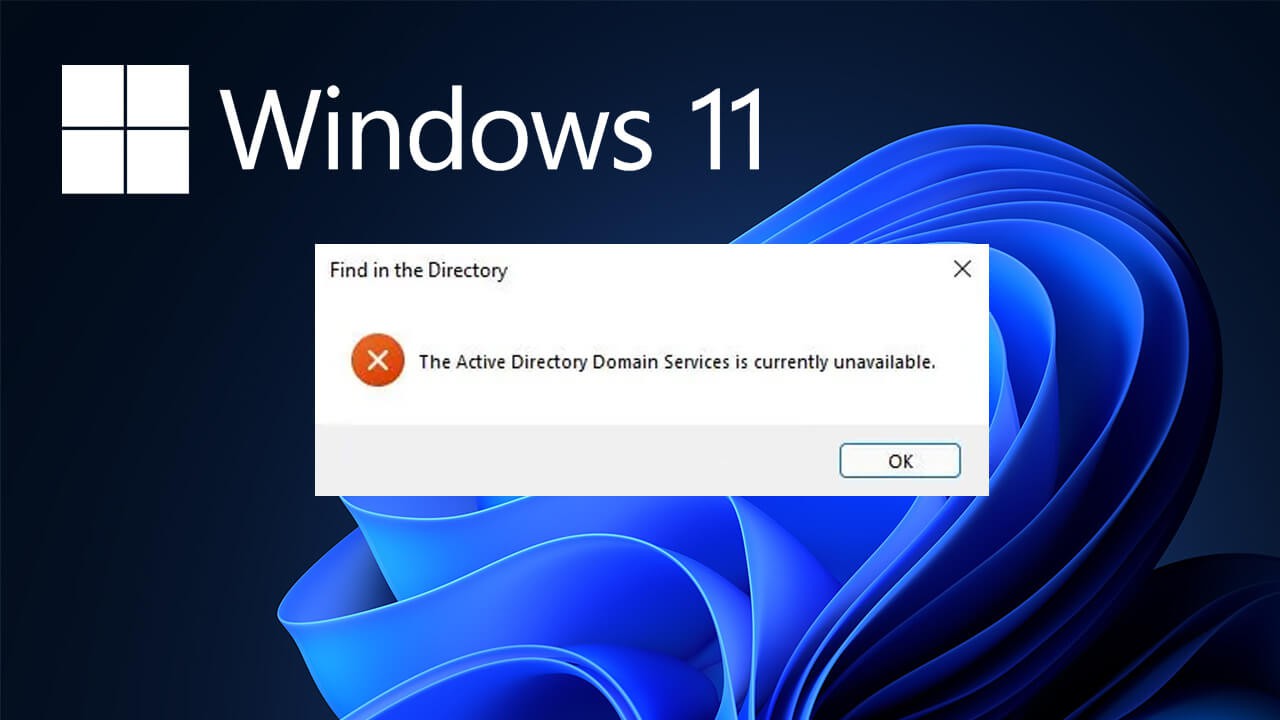 Related: How to add a VPN quick connect option to the Taskbar on Windows 11.
Printing problems go hand in hand with Windows and are something that we all have to deal with if we happen to own a printer and a windows based PC. The worst part is that even if everything is going great and you have changed anything, your printer and Windows will eventually decide to team up against you.
To kick things off for this guide the first thing you need to do is download and install the latest update available. This will more than likely fix the issue you are experiencing and fix an assortment of other Windows 11 bugs. Once you have done that check to see if printer error: The Active Directory Domain Services is currently unavailable has been solved. If it hasn't let's get started on some other troubleshooting steps.
Note: I also suggest making sure you have run a full antivirus and malware scan on your device before proceeding. Printers are quite vulnerable to attack.
Fixing The Active Directory Domain Services is currently unavailable printing error on WIndows 11.
If a Windows update hasn't solved the problem for you, the first thing you're going to want to do is double check your printers set up correctly. I know you probably haven't changed anything but just double check everything is in order and that the power cable is connected properly. Also, make sure it is switched on. For wireless printers make sure your WiFi connection is working correctly, Restart your router just to be sure.
Make sure File and Printer Sharing is Enabled.
To do this open Control Panel and go to Network and Sharing Center > Change advanced sharing settings. Then make sure File and printer sharing is enabled. For whatever reason, it's easier to find the option here than in the Settings app.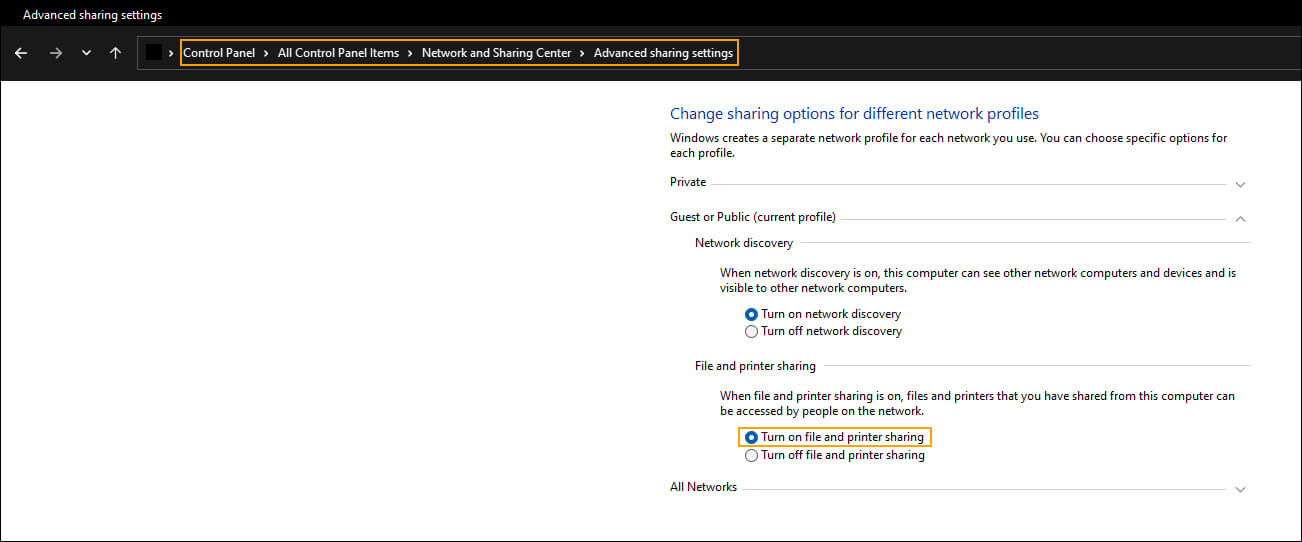 Restart Printer Spooler service to fix The Active Directory Domain Services is currently unavailable printing error.
If the Printer Spooler service stops running for some particular reason Windows won't be able to communicate with your printer. To double-check that it is running and enable it, do the following.
Search for Services from the Start menu and click on it when it appears.
Next, find the Print Spooler service and double-click on it.
Now click Stop.
Wait a few seconds, then click Start.
Once it is up and running again, click OK to save the change.
Finally, double-check if everything is working again. If it isn't try the next solution.
Try running the Printer troubleshooter on Windows 11.
If nothing so far has worked you can try running the Windows 11 printer troubleshooter. I personally haven't had much luck with it in the past but it's certainly with a shot. To run the Printer troubleshooter do the following.
Open Settings, stay on the system tab, then select Troubleshoot near the bottom of the page.
Here select, Other Troubleshooters, then click Printer near the top of the page. If your printer is connected and powered on Windows 11 will attempt to solve any issues that may be causing the error.