If you have been using Sticky Notes on Windows 10 but have recently noticed it is no longer syncing or syncing incorrectly. This article will show you several different things you can do to get it working normally again and syncing across systems.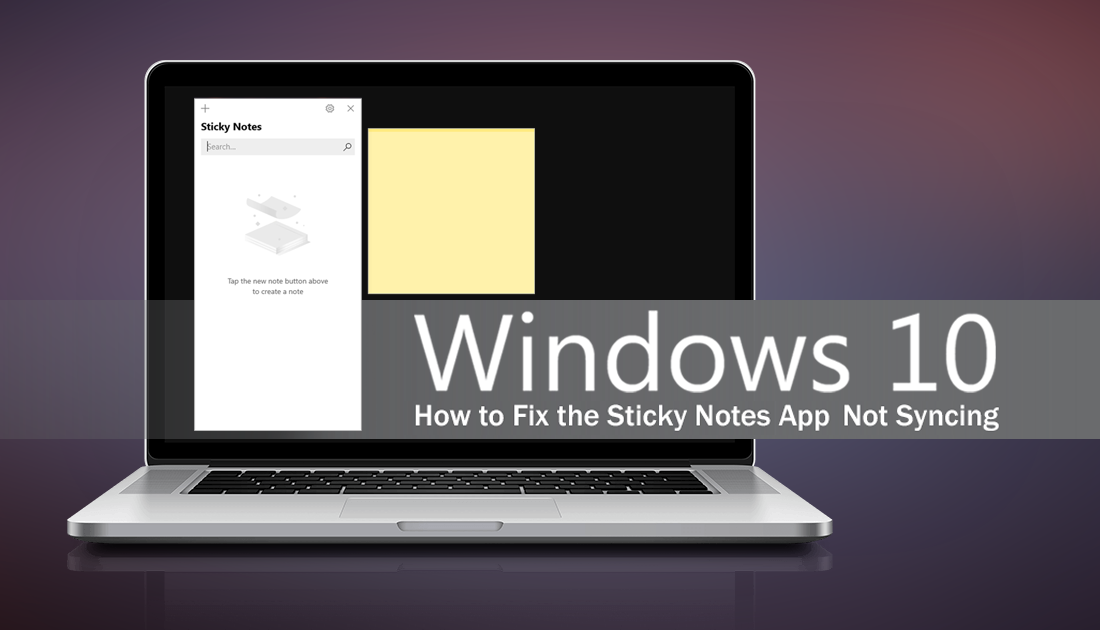 How to Fix Blue Screen of Death Error: 0x00000016 on Windows 10.
Sticky Notes on Windows 10 is one of the best lightweight features on the operating system. It's easy to use and allows you to store notes and even share them across devices using Sticky Note Sync. All you need to do is sign in with your Microsoft account and you're ready to start using the feature.
Unfortunately the last few updates of Windows 10 have made Sticky Notes a little less reliable than it usually is, with sync now working sporadically or sometimes not at all. It's not all bad news, however, as there are a few things you can do to get Sticky Notes working normally again. So follow along as this article guides you through the steps.
How Do You Fix Sticky Notes Not Syncing on Windows 10?
If you notice that Sticky Note sync isn't working correctly the first thing you need to do is sign out of your account, then sign back in again. This will reset your sign in and most of the time will fix Sticky Note sync. You should also make sure that you are using the same sign in info on all the devices you are accessing. This may seem like an obvious thing to say, but you'd be surprised how often the simplest solutions are overlooked. If neither of these solutions has helped, continue with the next option.
Related: How to Copy Text From Websites that Block Copying.
Fix Sticky Note Sync By Forcing a Manual Sync.
To force a manual sync on Sticky Notes, you'll need to make sure you are signed, then click the Settings Cog in the top right-hand corner of the app.
On the next screen click Sync Now and wait for the process to finish. If sync fails to complete, you will see an exclamation mark at the top of the app showing that the process didn't complete. If you receive this error, you'll need to Repair your Sticky Notes installation.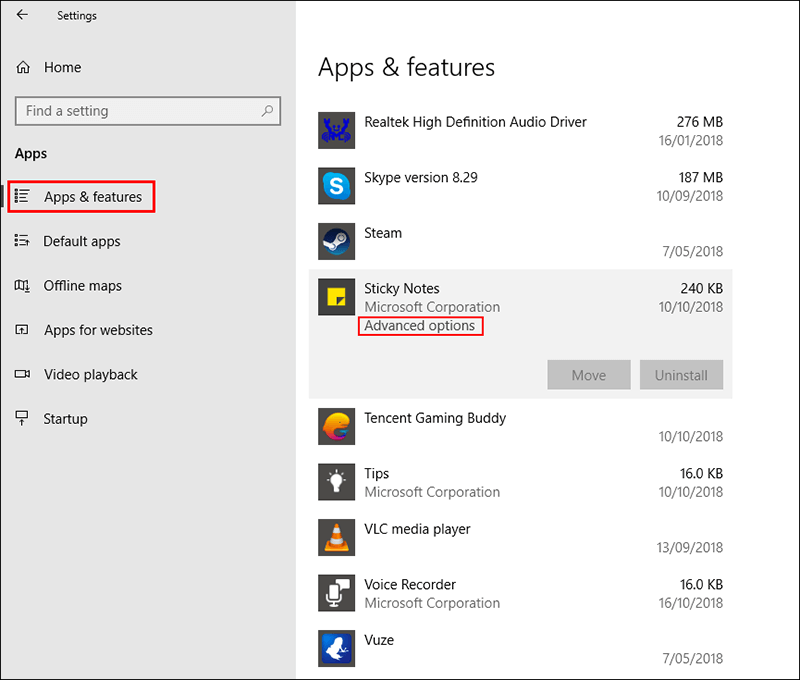 Repair the Sticky Notes Installation to Fix Sync Issues.
If none of the above solutions have fixed sync so far, you'll need to Repair Sticky Notes. To do this press the Windows Key + I to open settings, then click Apps > Apps & Features in the left-hand pane.
Now all you have to do is find Sticky Notes on the list, click it once to expand the options, click Advanced Options, then scroll down and click on Repair. Once the repair process completes, sign back into Sticky Notes and it should be working normally. On the odd chance this doesn't work, you can go back to the same location and choose Reset, wait for it to finish, then click Repair.