If you are using Windows 11 but can't update to the latest version because of error 0x8007023b. This article will show you quite a few different troubleshooting steps you can use to solve the issue. Keep in mind that you will probably have to try more than one to solve the problem.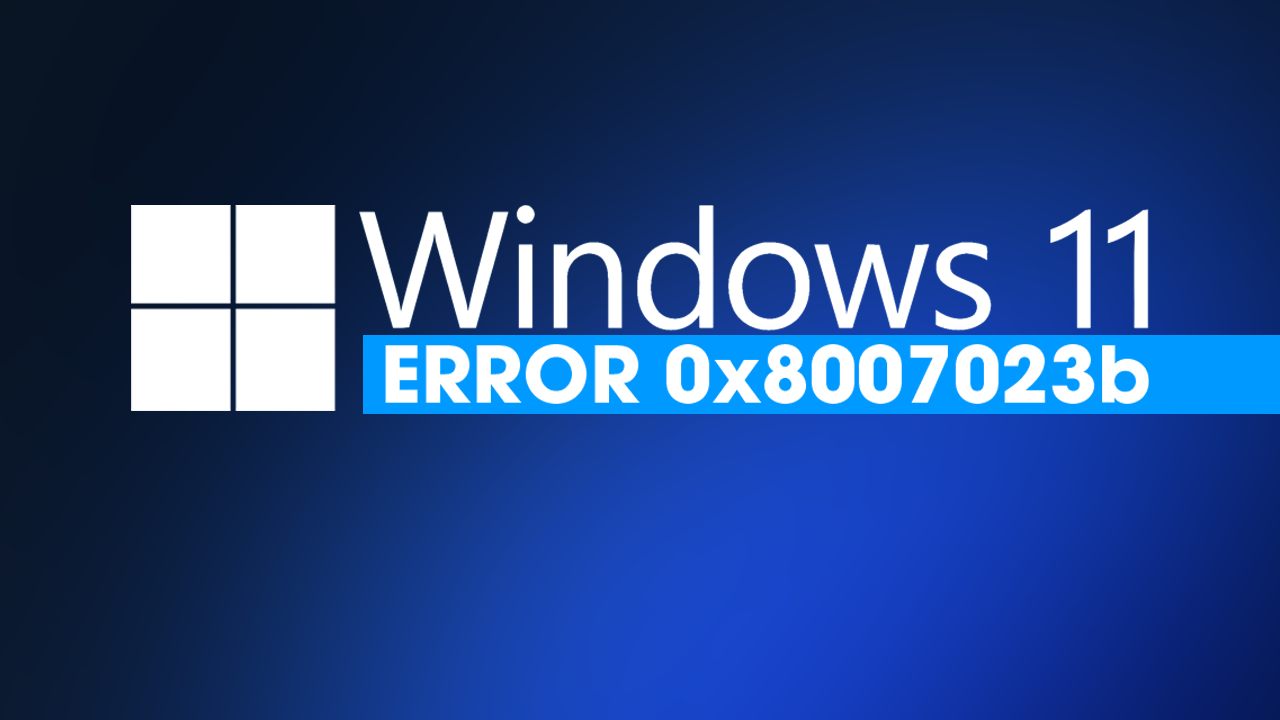 Related: How to fix Windows Game Bar error - You'll need a new app to open this ms-gamingoverlay.
Windows 11 has so many different update error messages it's difficult to know what steps to use to solve the problem. Especially if you are new to Windows environments. The good news is that although there are probably hundreds of different error codes you may come across there are only a few solutions available that will fix the problem. This means you can run through a variety of potential solutions relatively quickly.
Before you start the steps shown below, make sure that you have restarted your computer and your Internet router/modem. Once you have done that, check to see if the update works. It if doesn't you'll need to run through the steps shown below. Start from the top of the list and work your way down. It is organised in order of ease.
How do you fix update error 0x8007023b on Windows 11?
A really quick and easy way to solve error 0x8007023b on Windows 11 is to run the Windows Update troubleshooter.
Open the Settings app by pressing Windows Key + I.
Next, stay on the System tab and click Troubleshooting from the central pane.
Here you will see a long list of troubleshooting options, however, the one you are looking for is near the top called Windows Update.
Simply click Run next to this entry and follow the steps shown by the tool.
After the tool completes its checks and fixes, you should be able to update your device.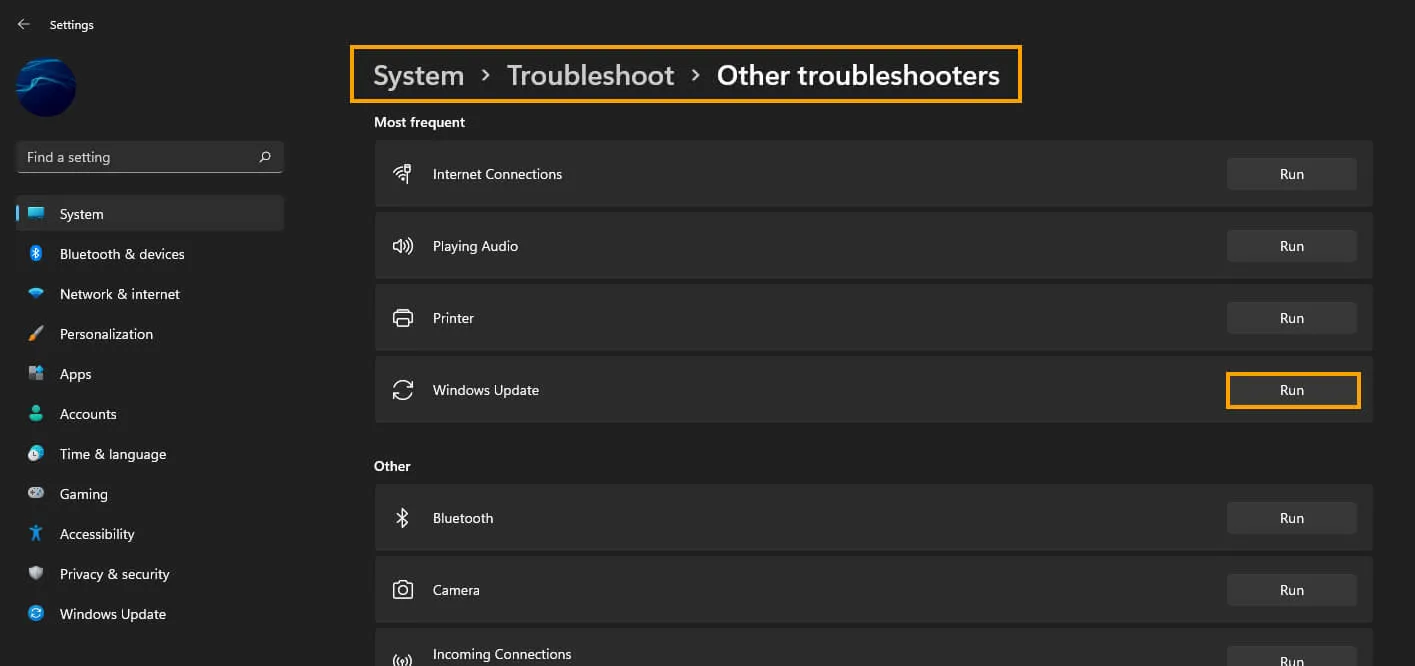 Uninstall the last Windows update.
Another common fix for this error 0x8007023b is to uninstall the previous Windows 11 update. Then try the update process again. More often than not this will solve the problem. Some Windows updates just don't like each other. If you aren't sure how to do this check out the article below.
How to uninstall a bad Windows 11 update. Rollback a Windows 11 update.
Clear Windows 11 Delivery Optimisation files.
If uninstalling the last Windows 11 update didn't solve this problem, you can try clearing Windows Delivery Optimization files. To do this go to Settings > System > Storage > Temporary Files > Delivery Optimization Files. Once you are in this location make sure Delivery Optimization Files are ticked then click Remove files to clear out any leftover game files.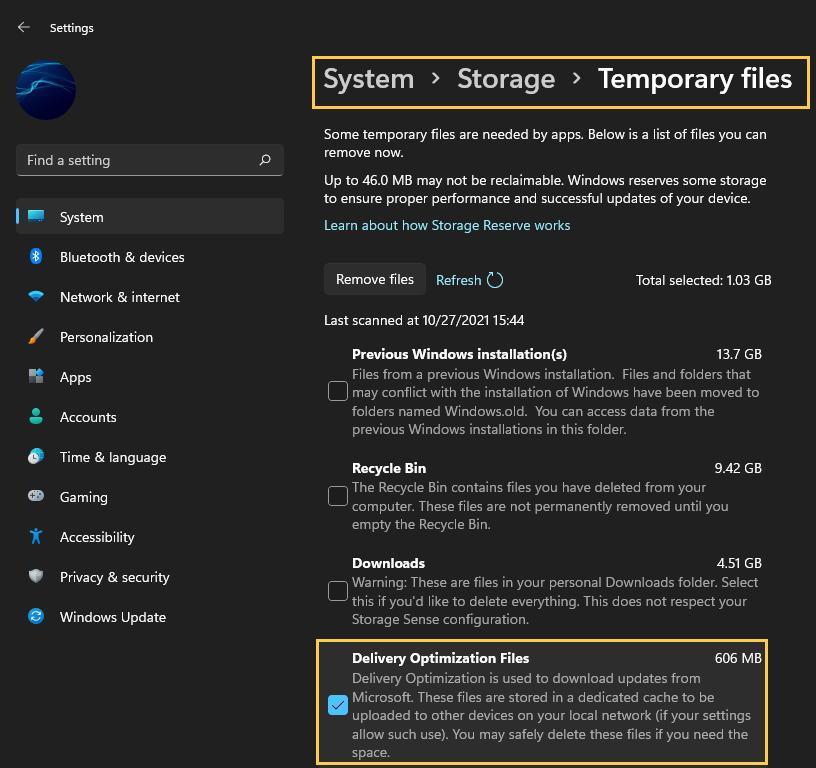 Try running the Windows SFC command.
Another good fix is to run the SFC command from Command Prompt.
First type CMD into the Start menu then right-click Command Prompt and choose Run as administrator.
When you have Command Prompt open type the following command into Command Prompt and press Enter.
It may take some time to complete so be patient. If any errors are found they should be repaired automatically. If it doesn't complete properly Restart your computer in Safe Mode and repeat the process.
Fix Microsoft Store error 0x800704f1 on Windows 11 using the DISM tool.
If the SFC tool returned an error message, open Command Prompt as Administrator, then enter the following commands in order.
DISM /Online /Cleanup-Image /CheckHealth
DISM /Online /Cleanup-Image /ScanHealth
DISM /Online /Cleanup-Image /RestoreHealth