If you are using a Windows 11 computer and keep getting the following error message: Winload.efi is missing or contains errors. During system startup or when your system freezes and crashes. This article will show you several different things you can do to fix the problem and prevent Winload.efi crashing on Windows 11.
Related: How to fix black bars on the sides of YouTube ultrawide streams. (Letterboxing in Ultrawide 21:9)
Windows 11 has just as many random errors and boot problems as all the operating systems that came before it. Which is why Winload.efi is missing or contains errors isn't really an entirely big surprise. The error is a rather uncommon BSOD (Blue screen of death) error that prevents your computer from booting correctly or causes it to crash randomly during use.
Winload.efi is an EFI (Extensible Firmware Interface) file and is primarily based on UEFI and executes the loading of the files to the bootloader of the computer. These files are used for a specific set of tasks like turning on the computer, restarting the computer, installing Windows, resetting the computer, etc. This is why the error almost always occurs during boot or system restarts.
Although a system reinstall is usually the best way to fix this error message, there are some other solutions you can try that might save you from having to go down that path. Below you will find all of those solutions. We suggest working through them in order as they are listed from easiest through to the most work involved.
How do you fix Winload.efi is missing or contains errors on Windows 11? Run the chkdsk command.
To run the check disk tool you'll need to open Command Prompt as administrator so search CMD from the Start menu then right-click on it and select Run as administrator when it appears.
Once you have the Command Prompt window open you'll need to run the following commands. Take note as HDD's and SSD's have different commands so check what you have prior to running the command.
If you are using an HDD as your main drive, use the following command and press Enter:
If you are using SSD, use this command:
The tool will take some time to run press Y and Enter to perform a restart if it asks for one. When your computer boots it will run through an even longer check.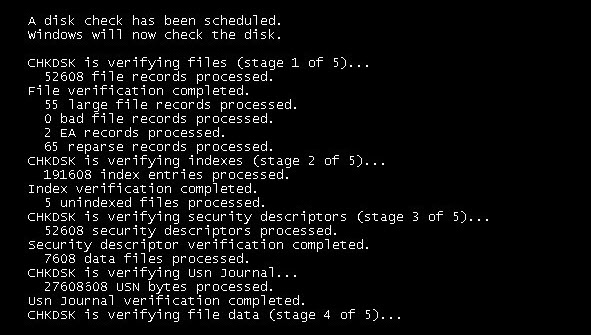 Fix Winload.efi is missing or contains errors using the SFC Scannow command.
Another really good fix that will find and fix any issues that may be out of the ordinary. To run the SFC tool do the following.
First type CMD into the Start menu then right-click Command Prompt and choose Run as administrator.
When you have Command Prompt open type the following command into Command Prompt and press Enter.
It may take some time to complete so be patient. If any errors are found they should be repaired automatically. If it doesn't complete properly Restart your computer in Safe Mode and repeat the process.

Use Automatic Startup Repair from Advanced startup options.
First, launch your computer into Advanced Startup options.
Next, click Repair your computer, then go to Troubleshoot > Advanced Options >Startup repair.
Follow the Recovery Wizard instructions shown by Windows and you should be able to boot without Winload.efi problems.
Reset your Windows 11 installation using recovery tools.
If nothing so far has worked, you can try resetting your computer to a clean installation (keeping your data). You will, however, have to reinstall all your programs and apps. But it is better than having to move all your data off your system then back on.
To do this open Settings > System > Recovery > Reset this PC.
Now choose the Keep my files option and follow the steps shown by Windows 11. It will take a fair bit of time to complete so make sure you have a couple of hours to go through the entire process before you start.