If you have kids that are just starting to use the Internet, you'll probably want to make sure adult content is blocked in as many places as possible. Using Microsoft Edge's Registry Editor integration on Windows 10 it's now possible to permanently turn on Google SafeSearch to block all adult content. Sound like a great idea? We thought so too, so let's get started.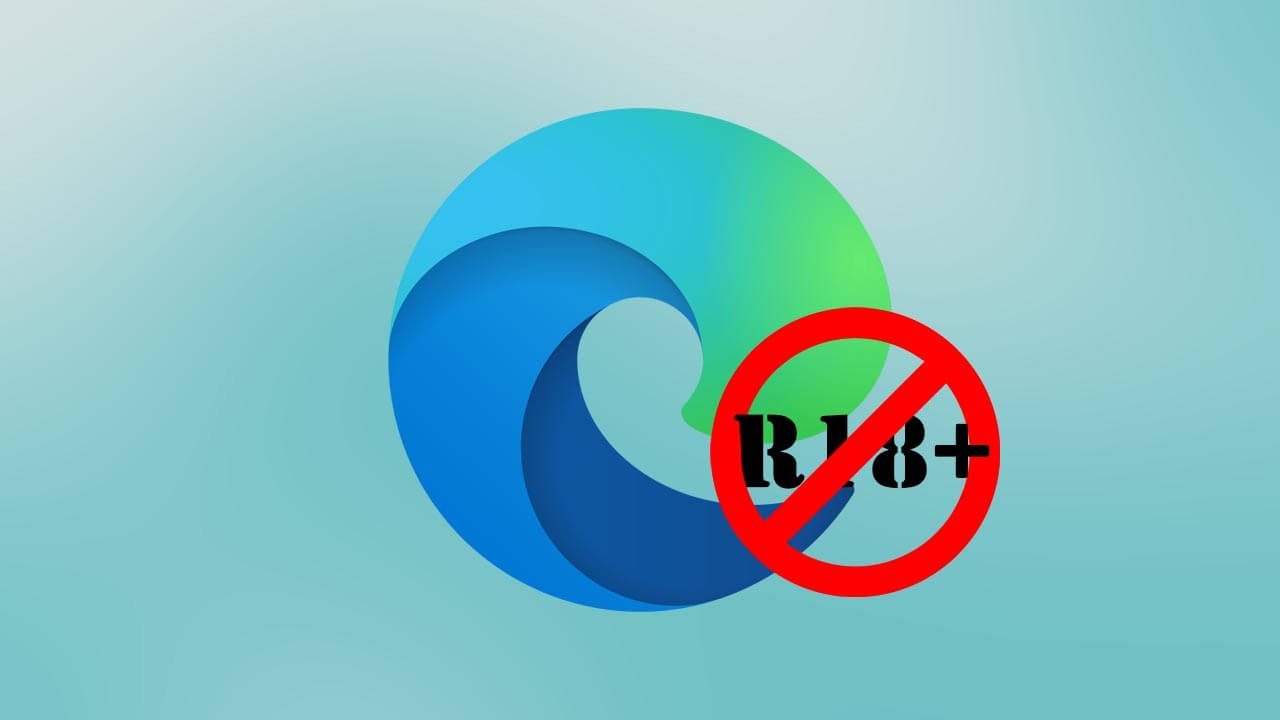 Related: How to disable Audio, Video, and Screen Capture in Microsoft Edge.
Browsing the Internet can be a hit and miss experience from time to time, especially if you are searching for content using search engines like Google, Ecosia, DuckDuckGo, etc. Even the most innocent search query can sometimes bring up hardcore R18 + content. Although nearly all search engines have this kind of stuff blocked by default (unless you specify otherwise) things still slip through the cracks.
In order to reduce this possibility and to completely remove the ability to disable/bypass SafeSearch, it's now possible to force Microsoft Edge to use Google SafeSearch all the time. This will prevent anyone without extensive Windows knowledge from disabling SafeSearch in Edge. Even if you aren't a computer expert, you'll be able to make this change, we've made everything super easy for you, so let's get started.
Quick steps to force Edge to always use Google SafeSearch to block adult content:
Open Start and type regedit, then press the Enter.
Navigate to HKEY_LOCAL_MACHINE\SOFTWARE\Policies\Microsoft
Right-click Microsoft and select New > Key and name it Edge.
Right-click on Edge > New > DWORD (32-bit) Value.
Name itForceGoogleSafeSearch.
Double-click on it and change the Value data to 1.
Click Ok and you're done.
How do you make Microsoft Edge always block Adult Content using Google SafeSearch?
Before you jump straight in and start making changes to the registry, you'll want to make sure you have an updated System Restore point set. This will allow you to go back if you make a major mistake during the changes. If you haven't made a manual System Restore point in a while, do the following.
Open the Start menu, type Restore, then select Create a Restore Point when it appears on the list. In the new window that appears, click Create in the bottom right section of the screen, then follow the instructions given by Windows. Once you have successfully made a restore point, you can continue with the guide below.
Now that you have a system restore point set, open the Registry Editor by searching regedit from the start menu and selecting it when it appears at the top of the list.
Next, use the left-hand pane to navigate to the following location: HKEY_LOCAL_MACHINE\SOFTWARE\Policies\Microsoft
Right-click the Microsoft folder and select New > Key, then name the key Edge.|
Next, right-click the Edge key and select New > DWORD (32-bit) Value. Name it ForceGoogleSafeSearch.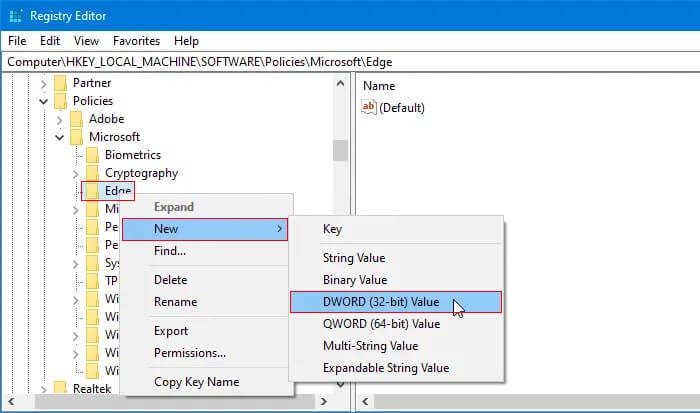 Finally, double-click on ForceGoogleSafeSearch and change the Value data to 1. This will enable SafeSearch for Google Search results. If you want to disable it, you can either set the Value data to 0.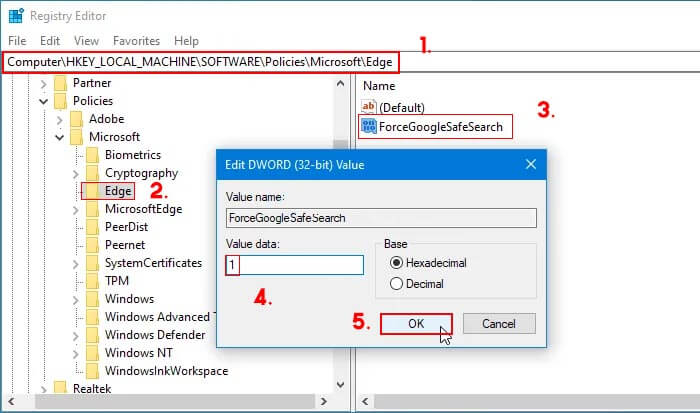 Once you have made this change Edge will always block adult content searched for using Google Search. Sadly it won't block all content searched using other search engines. But you can open Edge and go to Settings > Family settings to configure the rest of your protection. If you want a ton more Edge guides check out our collection here.