Even though the new Xbox One Avatar system hasn't yet been released officially, it's still possible to gain access and fool around with some of the new options available. So follow along as this article shows you how to get early access.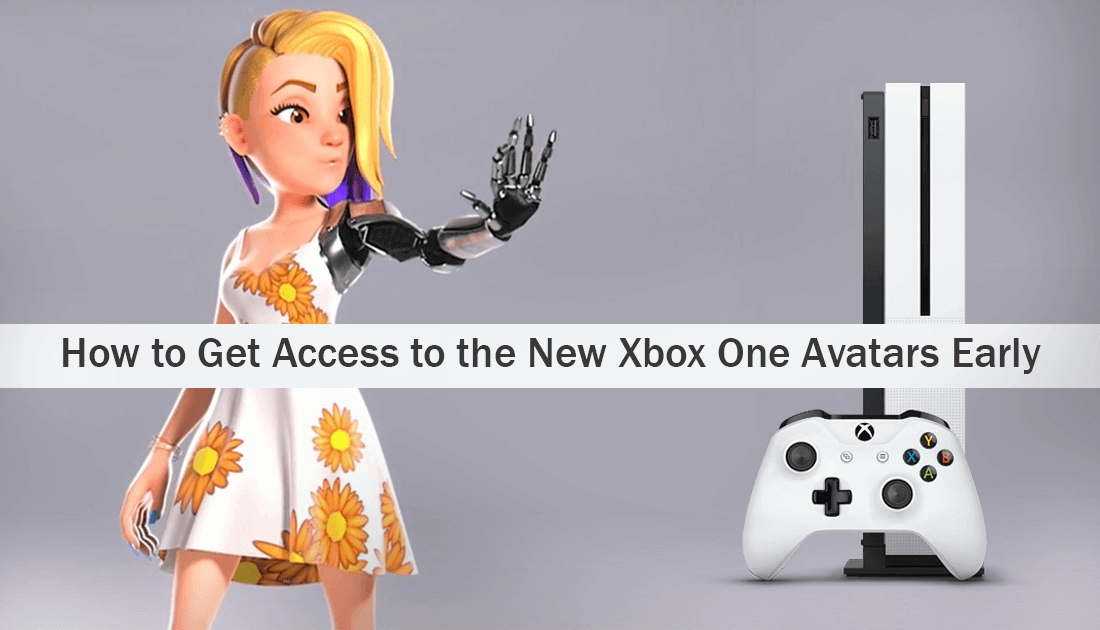 How to Manually Configure Your Xbox One Controller on Windows 10.
Xbox One's next major update will deliver a variety of new and highly anticipated features, including the long-awaited changes and refreshments to custom player avatars. It has been an age since Microsoft last updated the Xbox One avatar system with any significant content but the wait is almost over and the new system is just around the corner.
Although the new Xbox One avatars were due to be released at the end of last year, the release was pushed back to mid-2018 without a reason or an exact date. Even though there still isn't an exact date for release, it's now possible for a limited group of Xbox Insider users to gain access and a sneak peek at the new avatar offerings. So if you are an Xbox Insider with exclusive invite-only Alpha Preview or Skip Ahead ring access, you'll be able to get your hands on the new avatars using the steps shown below.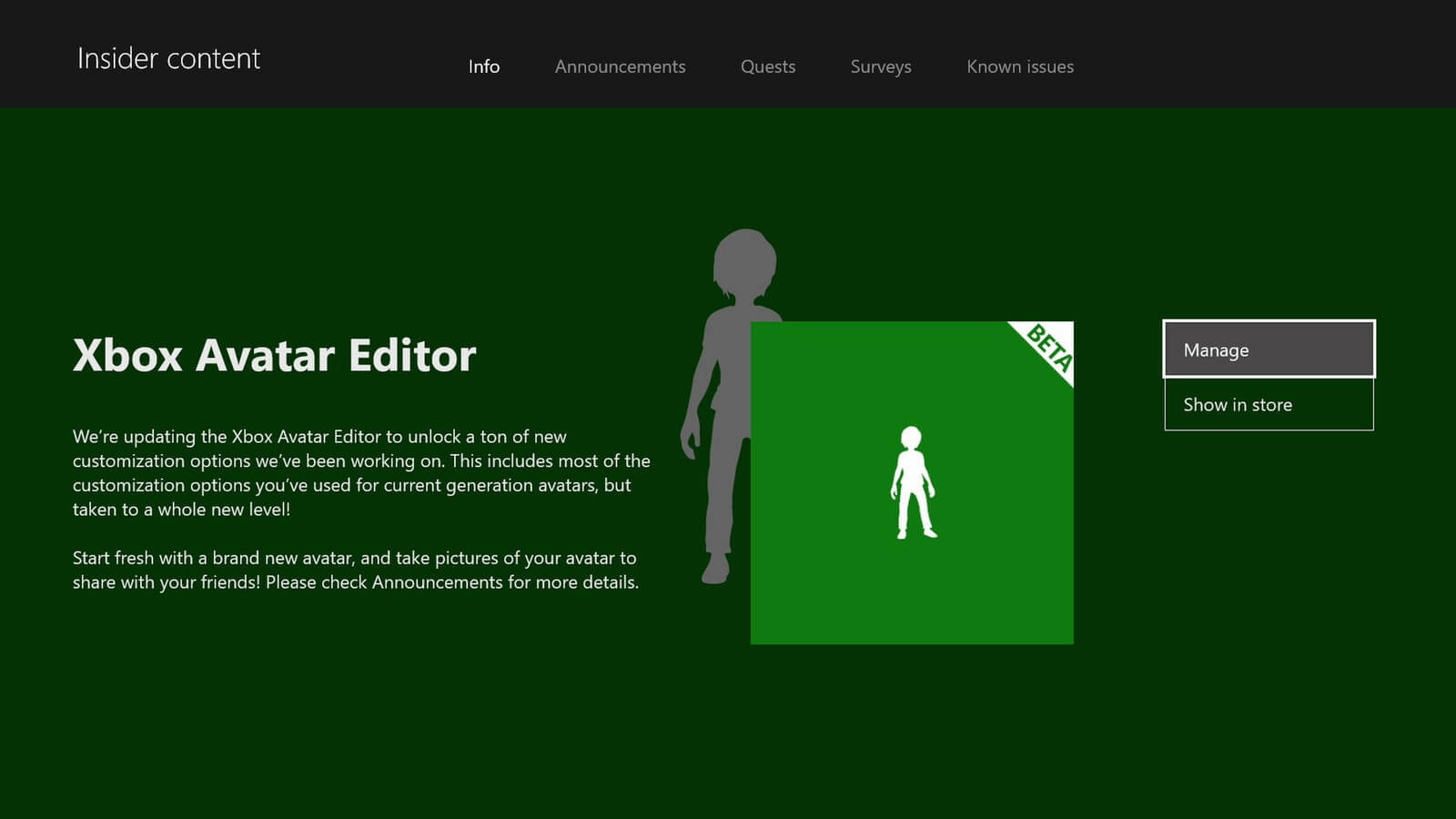 Related: How to Setup Your Xbox One Console For Minecraft Crossplay.
How to Use the New Avatars on Xbox One.
To start using the new Xbox One Avatars Open the Xbox Insider Hub on your Xbox One console, then select the Insider Content tab. Next, select the Xbox Avatar Editor preview. (If you don't see an option here, you aren't included in the preview group, so avatars won't be available). On this screen select Join and you'll be able to download the new Xbox avatars experience.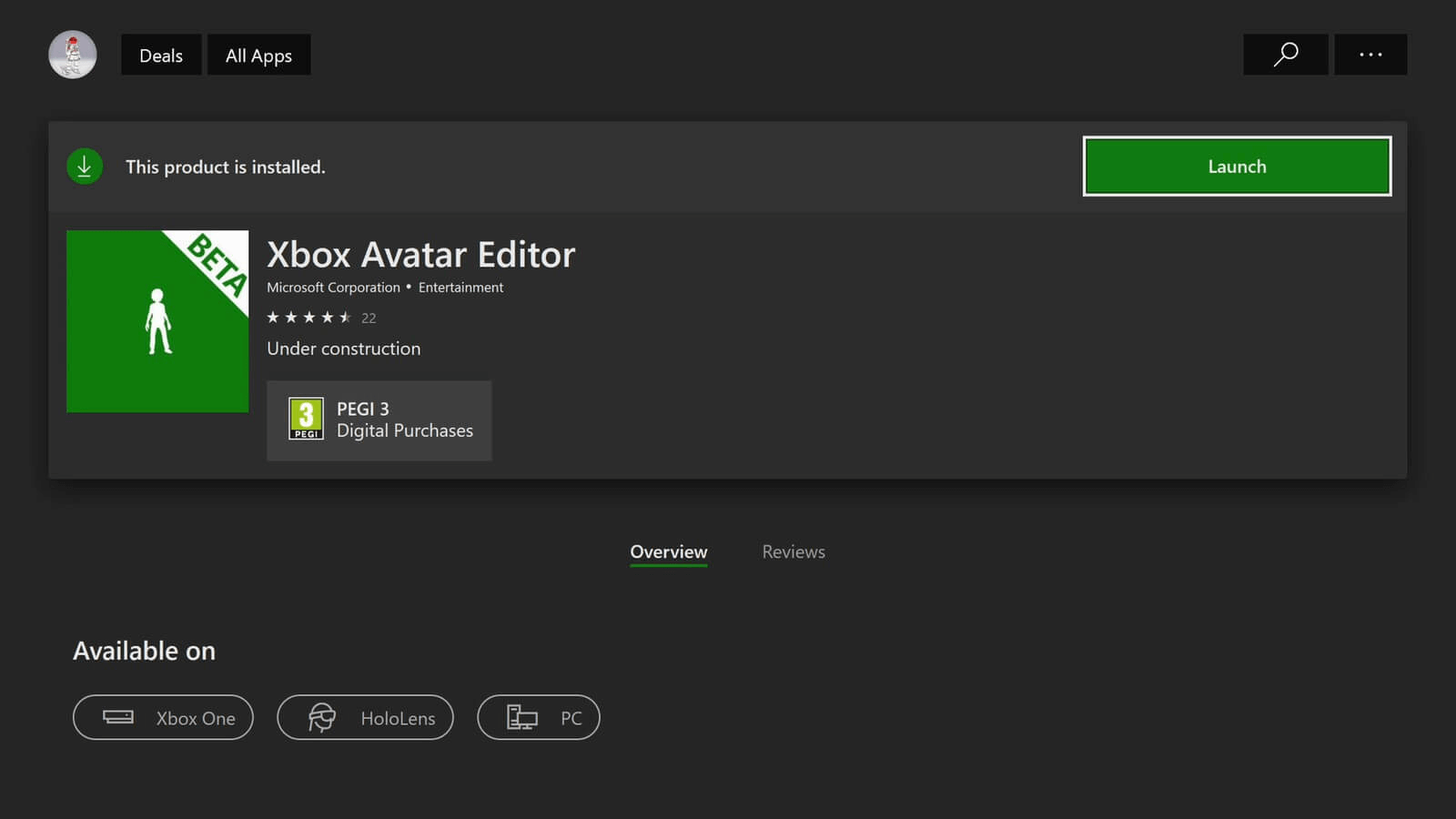 Now press the Xbox button on your Xbox One controller, select the My Games & Apps, then, navigate to the Apps tab. Finally, select Xbox Avatar Editor and the new Xbox Avatars tool will open for you to start using. The first time you open the tool, you'll be shown a quick guide on how to use the new system. Avatar creation still follows the same basic guidelines as the old system, there are tools to customize your face, body, and of course style, though all aspects allow you to customize with far more precision than before.
If you are worried that the tool is a little lacking, especially in the item department, you can rest assured that Microsoft has a ton of content they are holding back until the official release a little later on. The upgraded Avatar tool will slowly be rolled out to more and more Xbox Insider rings as time goes by but there are no definite time frames available for the worldwide official release.
Related: If you are a PUBG fan who is sick and tired of waiting for PUBG Corp to fix all the issues on the Xbox version of PUBG, check out the official PUBG Mobile emulator for PC which lets you play the mobile version of PUBG with full keyboard mouse and controller support. Download the Official PUBG Mobile Emulator.