If you own one of the following Samsung devices, S7/Edge, S8/+, S9/+, Note 8, Note 9, Tab S3, and Tab S4, you can now download and play Fortnite. Unfortunately, as Epic Games has decided to bypass the Play Store you'll need to follow a different path to install the game, so follow along as we show you how to install Fortnite on your Samsung device.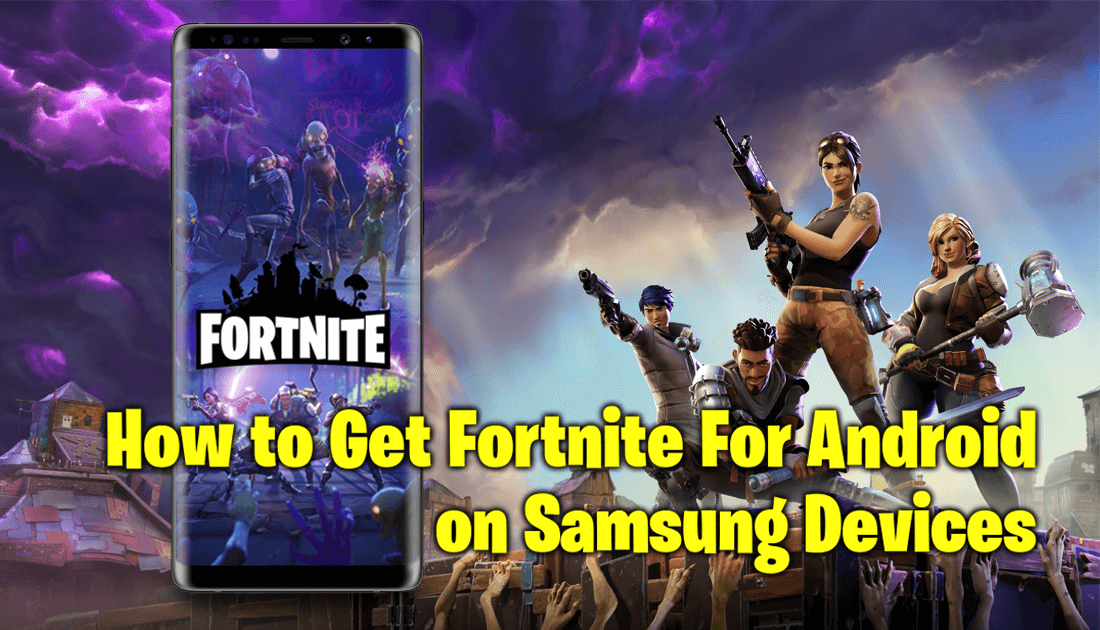 How to Play PUBG Mobile With a Controller.
As the rumors suggested Epic Games has decided to completely skip the Google Play Store for the release of Fortnite on Android. The simple reason for this was to avoid Google's 30% cut of profits, which is a valid point on Epics part. Sadly though this has made the installation process a little more complicated for end users, though the process isn't as hard as you may think. So without further adieu let's begin.
Note: For the next 30 days or so Fortnite on Android is exclusive to selected Samsung devices, so you won't be able to acquire it for any other Android device officially. That being said there will undoubtedly be bootstrap, side loads available which you can install on any device. These APK files have the potential to be very dangerous for your device, so be extremely cautious what you download.
How Do You Install Fortnite on Android? Easy!
To begin, the first thing you need to do is head on over to the Fortnite website using your Samsung device: www.fortnite.com/android. Once you get to the main page tap the Samsung button and you will be redirected to the Fortnite section of the Galaxy App Store.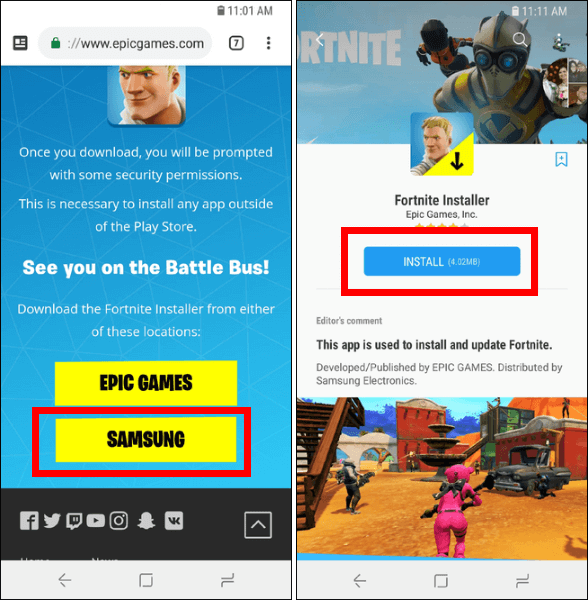 Once you are there, simply tap the Install button to download the installation files.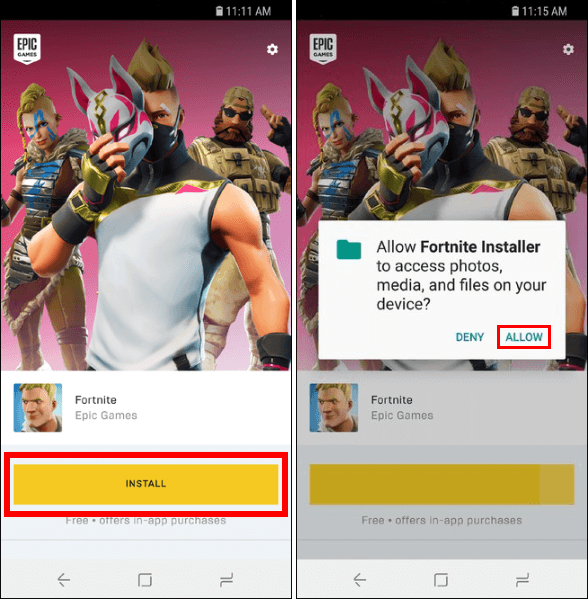 I would suggest making sure you do this on a WiFi connection as the game is quite large and will devastate your mobile data plan. In total the main game is a little over 1gb. When the file finishes downloading it should automatically launch the installer. When it does, tap the Install button and Fortnite for Android will begin downloading. (Remember to use WiFi if you don't have an unlimited mobile data plan)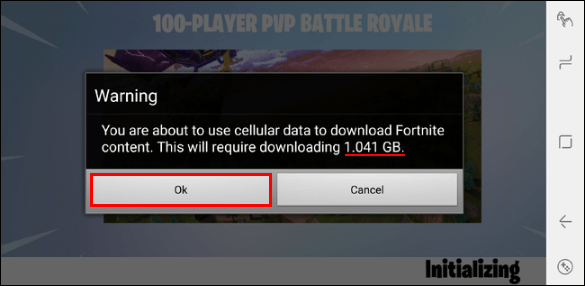 During the process you will have to accept a variety of different permissions, including storage, if you fail to accept any requests, you won't be able to download Fortnite. When it finishes tap Launch. If you are feeling lonely because none of your friends own a Samsung device, they can sign up for the Fortnite Android Beta using the link below. 
https://www.epicgames.com/fortnite/en-US/mobile/android/sign-up
Alternatively, if they don't want to wait for the official Fortnite Beta invite, they can get access now using the methods shown in our Fortnite Non-Samsung Device Installation guide.
All of the Currently Compatible Fortnite Android Beta Devices.
Samsung Galaxy: S7 / S7 Edge, S8 / S8+, S9 / S9+, Note 8, Note 9, Tab S3, Tab S4 Google: Pixel / Pixel XL, Pixel 2 / Pixel 2 XL, Asus: ROG Phone, Zenfone 4 Pro, 5Z, V Essential: PH-1 Huawei: Honor 10, Honor Play, Mate 10 / Pro, Mate RS, Nova 3, P20 / Pro, V10 LG: G5, G6, G7 ThinQ, V20, V30 / V30+ Nokia: 8 OnePlus: 5 / 5T, 6 Razer: Phone Xiaomi: Blackshark, Mi 5 / 5S / 5S Plus, 6 / 6 Plus, Mi 8 / 8 Explorer / 8SE, Mi Mix, Mi Mix 2, Mi Mix 2S, Mi Note 2 ZTE: Axon 7 / 7s, Axon M, Nubia / Z17 / Z17s, Nubia Z11