If you are looking for a way to get full notification support for Instagram on your PC, this article will show you how. In a nutshell, it's basically a clever Instagram extension for Chrome that allows you almost full Instagram access in an instant, regardless of the page you are currently viewing.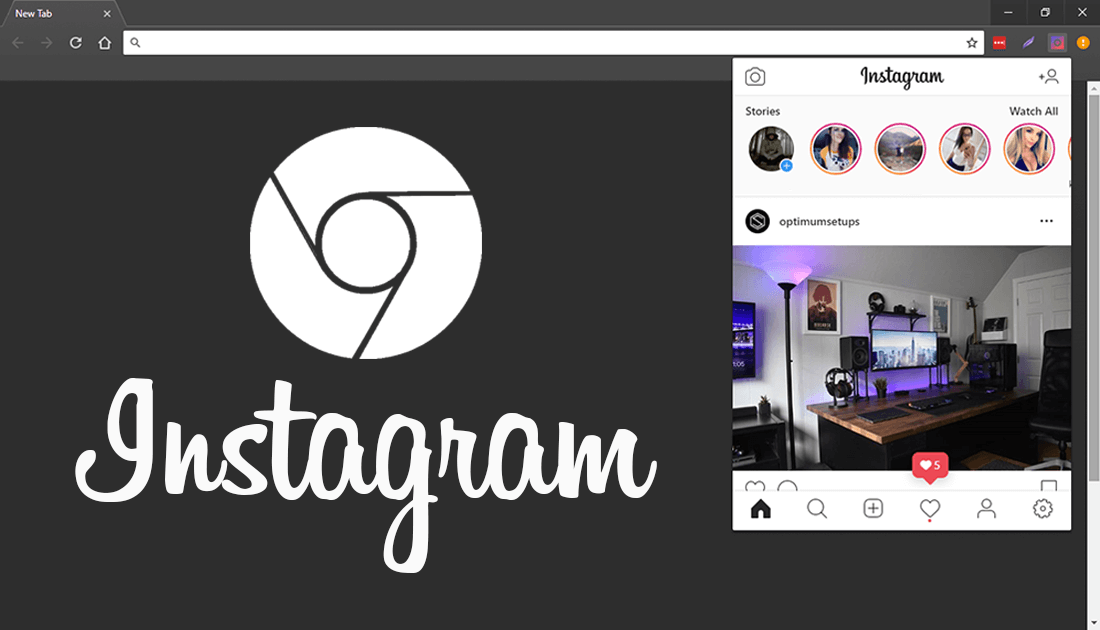 How to Download a Copy of Your Entire Instagram Account.
Instagram has been a very popular social media platform since the beginning of the social media craze more than ten years ago and continues to have strong growth even today. The latest user figures show Instagram usage has increased dramatically over the last few months, seemingly having been stoked by users fleeing the once virally popular Snapchat.
Even though Instagram can be accessed via PC and any web browser, it is still majorly a mobile service, with more than ninety percent of users accessing Instagram from their phone or tablet. As a result of this, the Instagram team haven't put much effort into the web version meaning browsing from the web feels rather limited, with the only real option being to view any content posted by those you are following.
As a result of this, a clever developer has created a Chrome extension that adds several features to Instagram's pc version, enabling a variety of different notifications and alerts. The extension is called WebClient For Instagram and adds Instagram notification support to Chrome.  
Download WebClient For Instagram.
Instagram Chrome Extension WebClient Support.
The idea of having almost full access to Instagram from Chrome will make a lot of people happy, especially if you have a habit of picking up your phone to view and answer notifications throughout the day. With this extension you can view and scroll your Instagram feed, view likes, change your profile, upload pictures, search content and even change your privacy settings. The only things you won't have access to are functions that require your camera and direct messages (DM), though I'm quite certain these will find their way into the extension soon enough.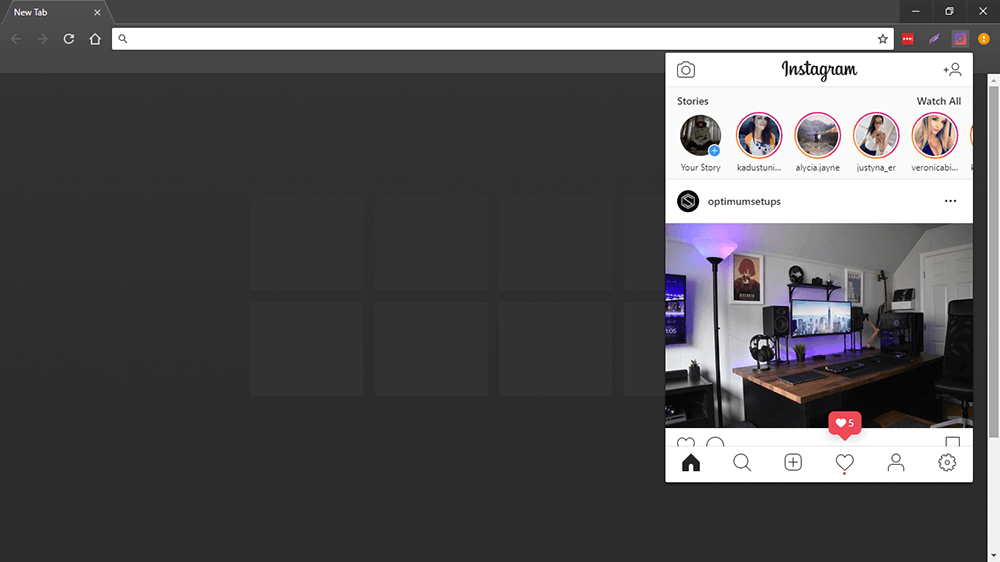 How to Enable Notifications For Instagram on PC.
Once you have added WebClient For Instagram to Chrome, using it is super simple and follows the same basic functions as the mobile version, it is a near clone after all. However, to enable notifications you'll need to click the small Settings Cog in the bottom left-hand corner of the interface. This will bring up three options, two of which are notification options.
Notify likes, comments, and mentions.
Notify every new timeline picture.
Enable download button on photos.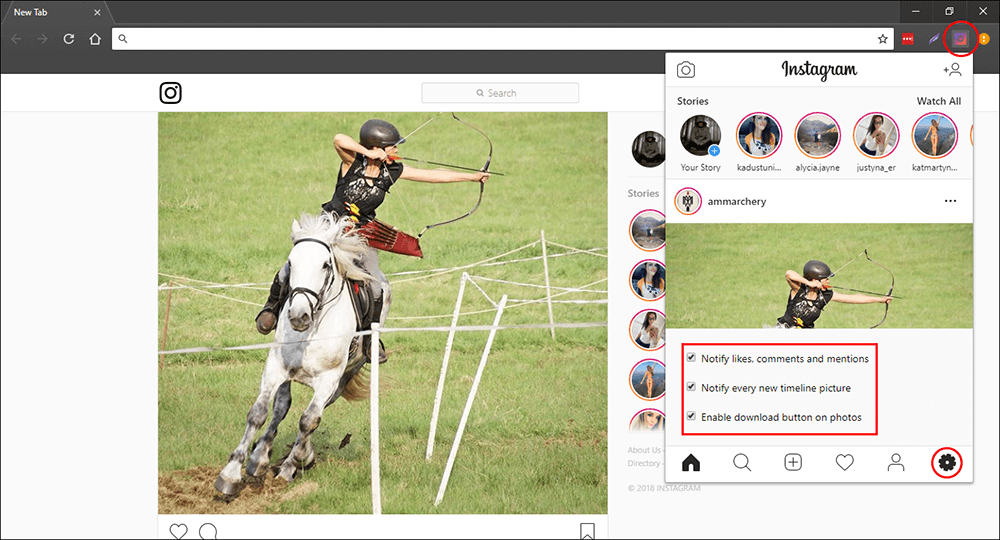 The third is a simple button that allows you to download content from Instagram with the click of a button. Hover your mouse over an image and the download button will appear in the top right-hand corner of the image. Once you have placed a tick in the notification boxes, you'll start to receive notifications from Instagram in the bottom right-hand corner of your screen. For new timeline pictures, the picture and post will open on screen in the same location so you'll never miss a post again. It should be noted that if you are following quite a few users, this will drive you mad pretty quick.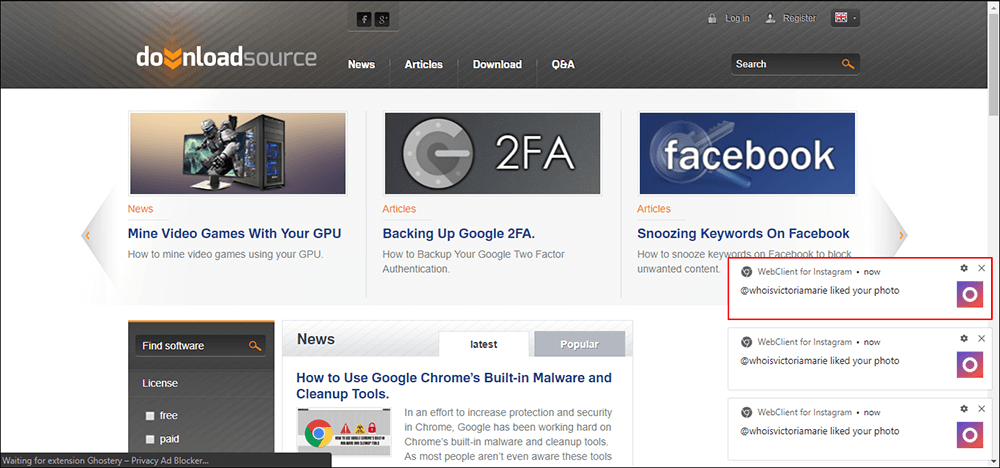 Related: While you are exploring Instagram on PC don't forget to check out the following article which shows you how to DM (Direct Message) from PC.