If you are somebody who likes to have a ton of tasks open and running on your computer but hates having to look at a crowded Taskbar or Desktop. This article will show you how to leave all of the programs running but hide them from view, allowing them to run quietly in the background.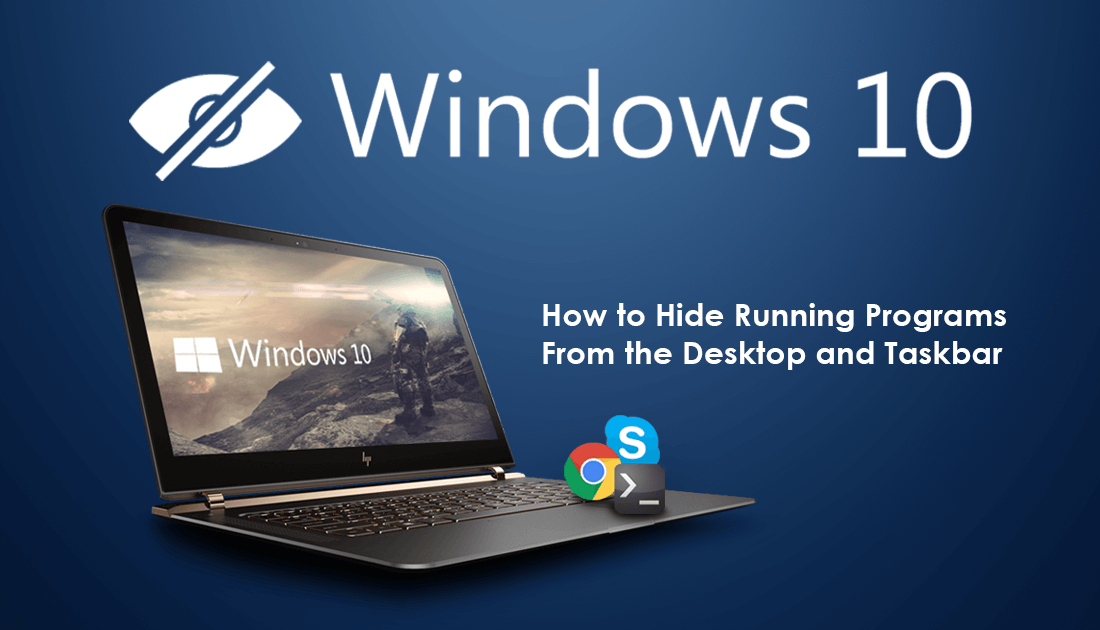 How to Recover Deleted Sticky Notes on Windows 10. (Restore Deleted Sticky Notes)
For a lot of people, having multiple programs and apps open simultaneously is standard procedure, especially in a fast paced working environment. Although this may not bother everyone there are people out there (like myself) who can't stand a cluttered Windows 10 Desktop or Taskbar. Since Windows 10 doesn't have a way to hide open tasks from the Taskbar or Desktop, you've probably just put up with the clutter.
Thankfully, there's now a quick and easy way to hide programs from the Taskbar and Desktop without closing them. Allowing them to stay open and running uninterrupted in the background. The program is called HMV - Hide my Windows and has several great ways to clear clutter from your workspace.
For example, if you have six or seven programs/apps open, but don't want to or can't close them because they are running important tasks, HMV - Hide my Windows will allow you to put them aside so they are out of your workspace but still running.
It's also a very handy tool to use if you need visual privacy so no-one looking at your desktop will see what programs you're running. As well as allowing you to hide running programs on Windows 10 it will also allow you to password protect an app/program so it can't be opened from the tray without a password.
Related: Apps For Detecting Hidden Cameras and Surveillance Devices.
How Do You Hide Running Programs, Apps, and Tasks From the Taskbar and Desktop on Windows 10?
Once you have Hide my Windows on your computer, using it is pretty straight forward. To hide a program or app simply select it from the list, then click Hide. To make a program visible, select it and click Show. If you wish to password protect something, select it, click Pass-Protect in the top right-hand corner, then enter a password.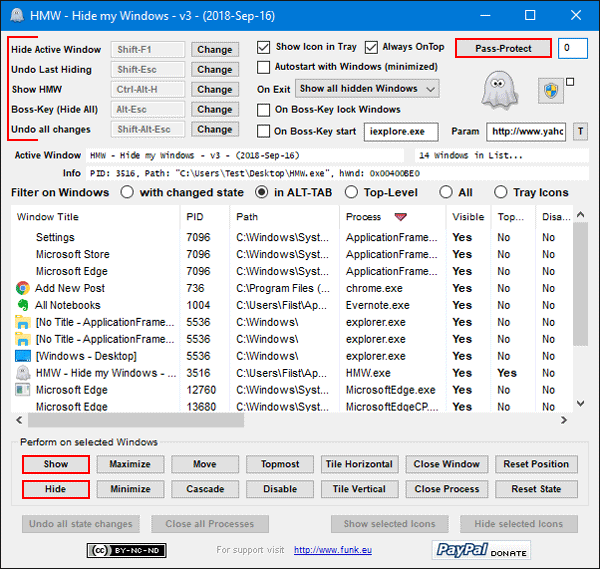 To make the most of Hide my Windows, I would suggest setting up hotkeys, which can be done from the very top of the program window. Although Hide my Windows looks a little complicated at first glance it's actually one of the easiest utilities you'll find, as everything is clearly labelled and visible from one screen. On a side note, if you happen to be having issues with your Windows 10 Taskbar going missing from time to time, make sure you check out the following article. How to Fix a Missing Taskbar on Windows 10