If you are using Facebook and would like to leave some of the groups that you joined over the years, this article will show you exactly how to do so in 2022. Once again Facebook has made it harder to leave groups, so follow along as we show you how to leave groups on Facebook, it's not where you'd expect the option to be as usual.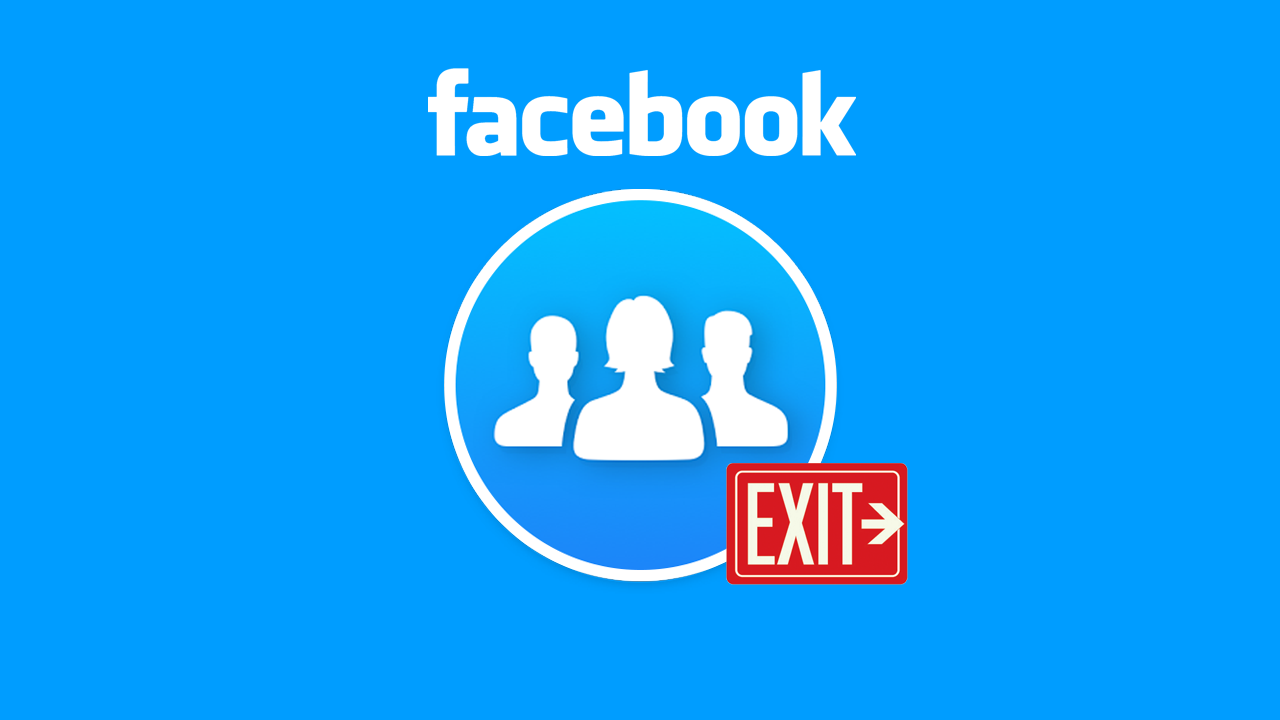 Related: How to view your Zodiac sign info on Snapchat.
As Facebook's slow decline into nothingness continues to gain traction, they have unveiled another new material design that aims to make doing anything on the platform harder than ever. If you have recently tried to leave a Facebook Group after the latest design change, (2022). You'll have noticed that the option that is usually easy to find is gone. In fact, it is not only gone it has been moved to a completely different location that most people wouldn't think to check.
Although this isn't anything new and follows Facebook's usual MO of making things harder than they need to be it's surprising to see the lengths they went through to make leaving groups so extremely complicated. Thankfully after quite a long time searching menus, we're managed to find out how and where to leave groups on the web version of Facebook in 2022.
How do you leave groups on Facebook 2022? How to leave a Facebook Group in 2022.
In order to leave a Facebook group or unfollow a page in 2022, you'll need to do the following. First, make sure you are signed in to your Facebook account on PC then use the left-hand pane to find the group or groups that you'd like to leave.
Once you have the group page open, click the Joined icon on the left-hand side just below the group cover image.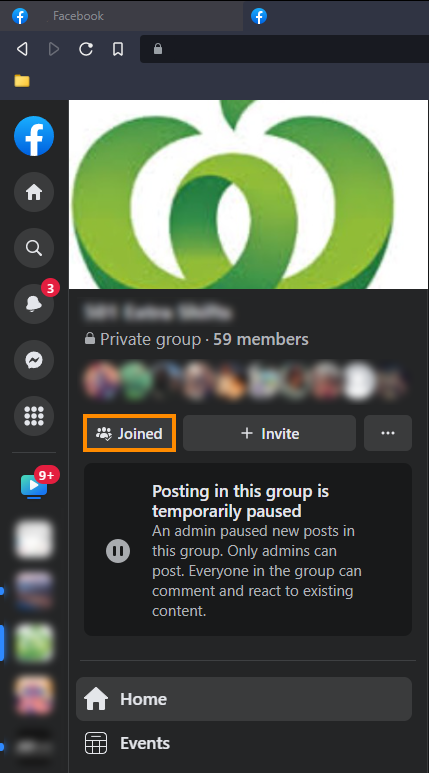 Now use the drop-down menu and select Leave Group. If you don't want to get invites for that particular group again click the option when it appears.
Finally, refresh the page and you'll see the group vanish from your list.
How do you Unfollow Groups, Pages, People on Facebook 2022?
If you'd rather just unfollow pages, people and groups, so that they don't appear in your newsfeed you'll need to do the following.
Again make sure you are signed in, then click your Profile icon in the bottom left-hand corner of the screen.
From the menu that appears click Settings & Privacy > News Feed Preferences.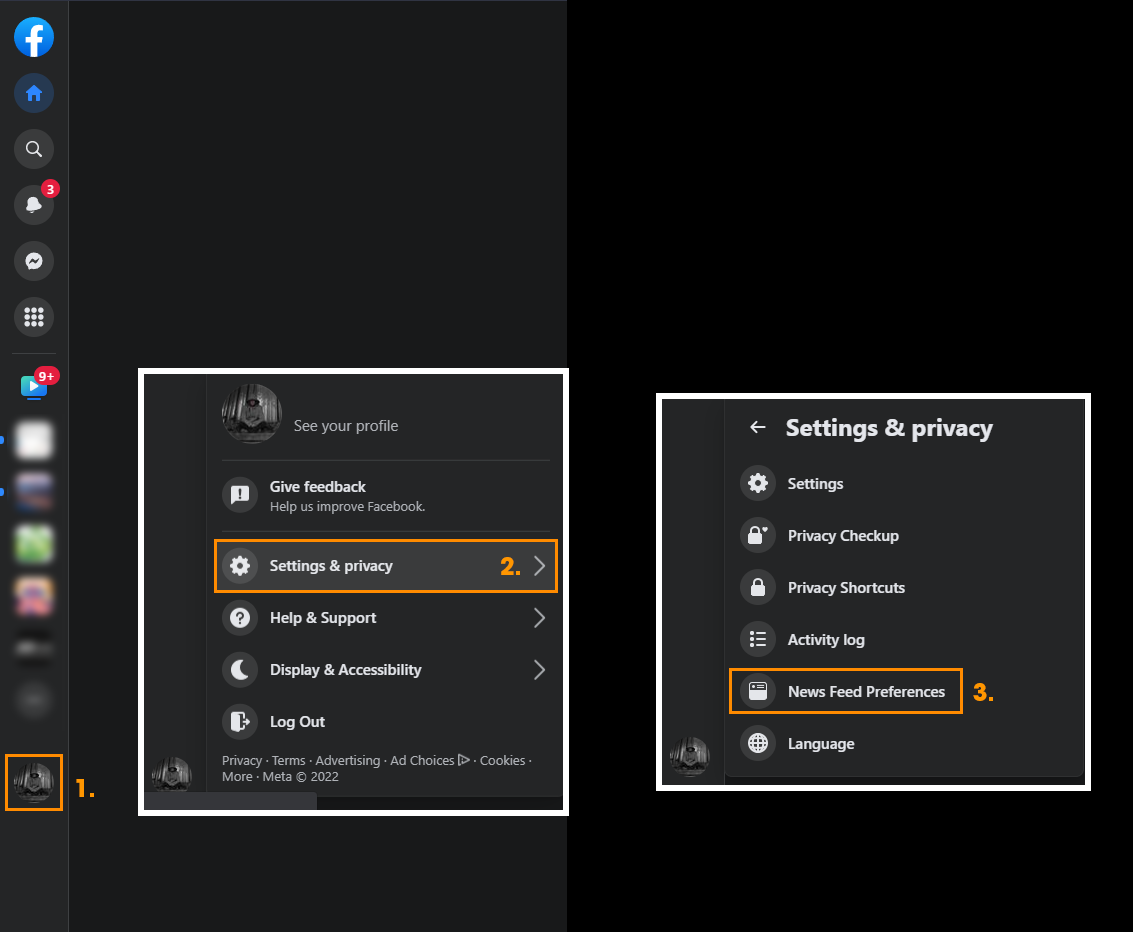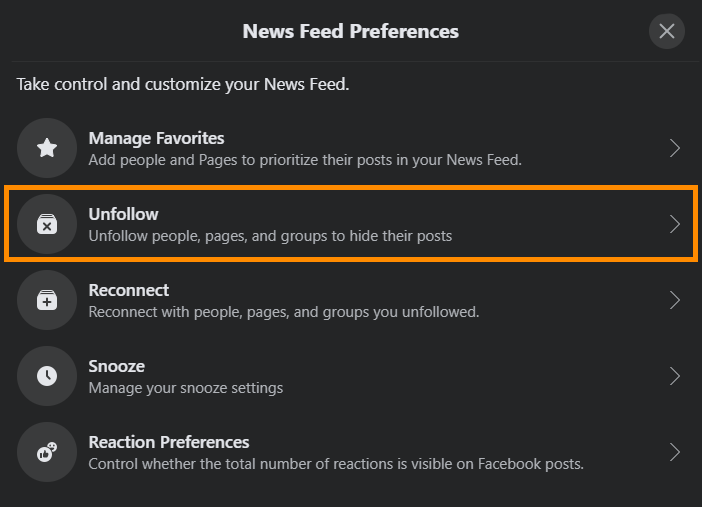 This will take you to a new page where you will be able to follow or unfollow pages, people, and groups that you are following or a member of.
To make a change click the Bluetick to unfollow something or the grey tick to follow something. Once you make the change it will take effect straight away and appear or disappear from your newsfeed.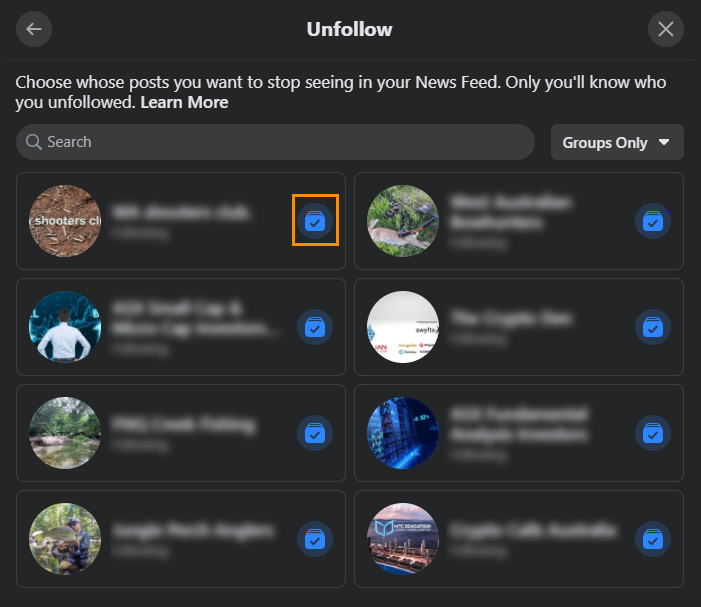 Some pages can only be unfollowed by visiting the page and clicking the Liked button near their banner. This will stop you from following the page. Over the years Facebook has changed this so many times you have to figure out all the different ways to leave, unfollow or unlike pages in different ways. Thankfully, at this stage, the Facebook app seems to have remained unchanged so you can unfollow and leave groups as you normally would. I wonder how long it will be until they make another change and make it even harder to do things.