If you are facing the threat of a Christmas lockdown in your location and won't get the chance to hang out with your friends and family, you may want to consider sending a personalised Christmas video. As 2020 is looking like wrapping up on another negative note, at least you can inspire a bit of Christmas cheer with a cool digital Christmas video card or two.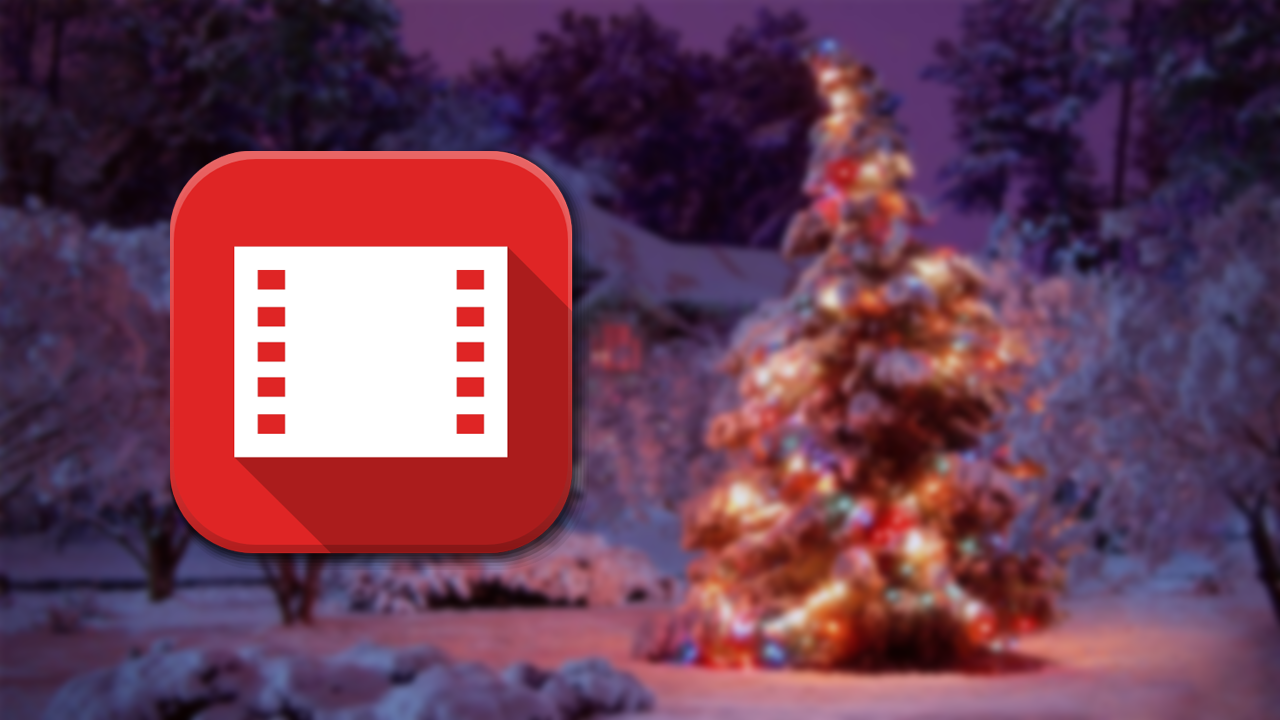 Related: How to get Parental Controls for your Internet browser.
Christmas is supposed to be a time for getting together and enjoying each others company, hot beverages, loads of food and lots and lots of catching up. Unfortunately, this year isn't going to be an idealistic Christmas for a lot of people around the world. As the COVID situation continues to worsen in most countries, we're all facing the potential for a full Christmas and New Year lockdown.
As with everything this year, the Internet is going to save the day, this time with a unique way to share Christmas cheer, as well as catching up with family over Skype or Zoom, you'll probably want to send a Christmas card of some sort as well. So why not shake things up a bit with a fully personalised digital video Christmas card tailored to your exact needs. Hippo Video Greetings is a cool little service that aims to provide you with exactly that!
While online tools for creating seasonal cards and messages have been around for a long, long time, there aren't many services that give you the option to create short custom video cards with your own embedded content. Upload your own video using your webcam or just use a prerecorded message. Below are a couple of custom template examples of what you can use.
Visit Hippo Video Greetings.
Choose a Christmas video card template.
Record or upload a video message.
Add music and a short message.
Check your email or copy the share URL.
Where to make personalised Christmas video cards for 2020. A cool new way to add your own custom message to Christmas video cards.
To begin, head on over to the Hippo Video Greetings website, and click Send Video Greetings. This will take you to a new area where you can choose a Christmas video card template. Once you have selected the template that best suits your requirements click Next.
The next step is the most important step of the Christmas video card creation process and the part that makes the card unique to you. Here select either Record Video or Import video to add your custom video message to your Christmas video card. There doesn't seem to be a minimum or maximum length requirement for the video aspect, however, you'll want to keep it short to make sure it loads and plays fast.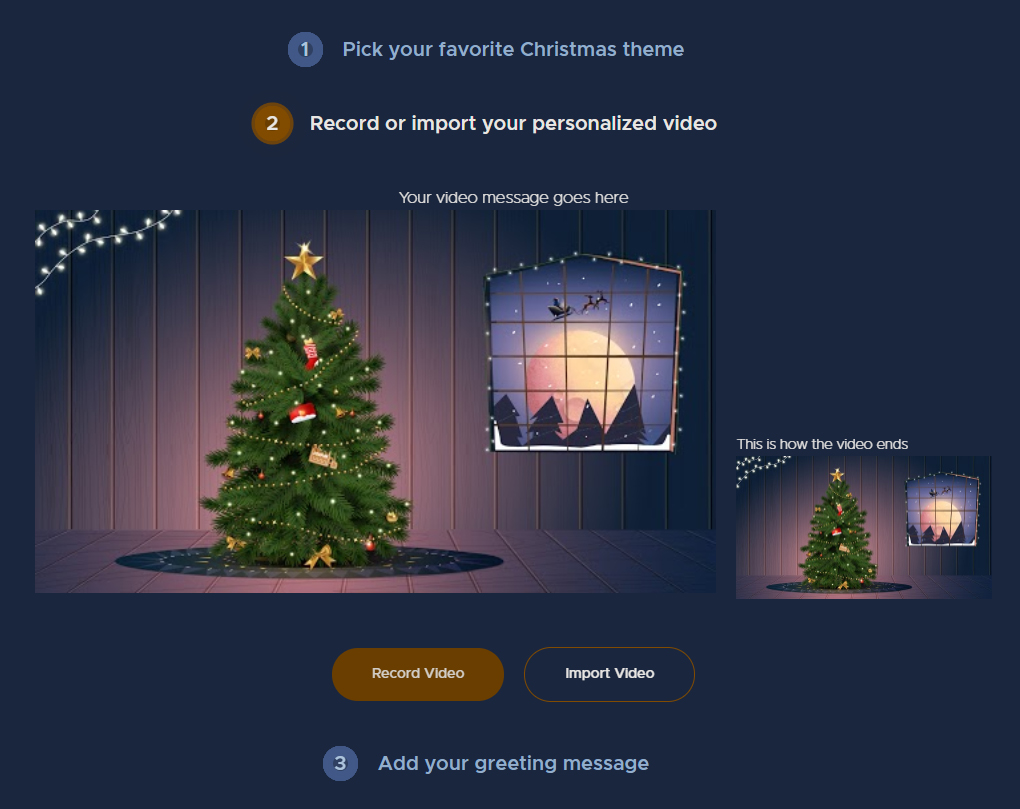 After you have added your video content, you'll have the option to add a message (only 30 characters long) which is quite small, but this is a video card after all!. You'll also have the option to add background music from the Background Music tab. Although you can't upload your own selection of background music the two options available are pretty Christmassy enough.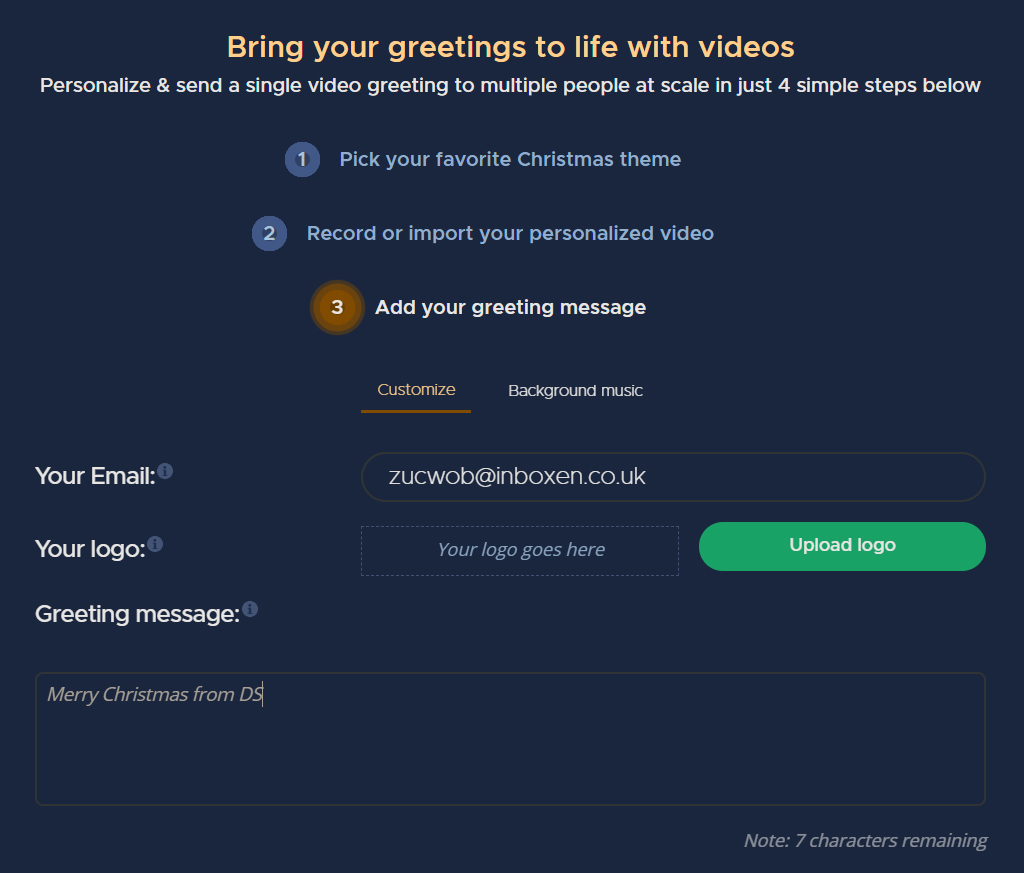 Finally, click the Get Video Rolling option and the video will be compiled and sent to your email address. You'll also be able to share it using the customisable URL at the bottom of the page. Below is a quick example of one I made using some generic footage I found online.