When you use multiple Google Chrome extensions, you should know how to manage them efficiently. Some of them need to be temporarily disabled at times, while other may need additional information provided.
Managing Google Chrome extensions can be done in several ways. You can change their settings within your web browser and access additional tools that will make your work easier.
1. Managing withing Chrome
The first way that will be addressed is traditional Chrome extensions managing. To do this, you need to click the 'Settings' button in upper right corner of the browser. Then you need to choose the 'Tools' tab and 'Extensions' right after that. You can also type 'chrome://extensions/' in the address bar and confirm by pressing Enter – it will work the same as the method described above.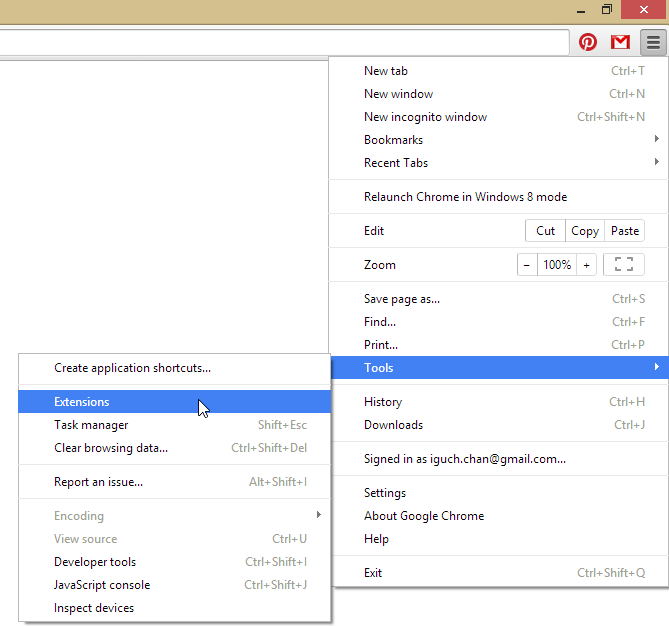 You will see extension's settings tab now, where you can change authorizations, switch extensions on and off, as well as decide which of them you want to work incognito.

2. Extensity
The second method is to install Extensity extension. It allows you to manage extensions and aplications that you have downloaded and installed from Chrome Web Store. After you install it, the extension's icon will appear on Chrome's toolbar. You can click and a slide-out menu will appear. There you can find a given extension that you want adjusted at the moment. If you right-click an extention, it will be turned off and if you do the same with an app, it will be launched.