If you are someone who is quite security conscious, especially with your Google account. This article will show you how to password protect your Google account My Activity page. The page where Google stores all the information about your usage including everything you say or ask your smart speakers.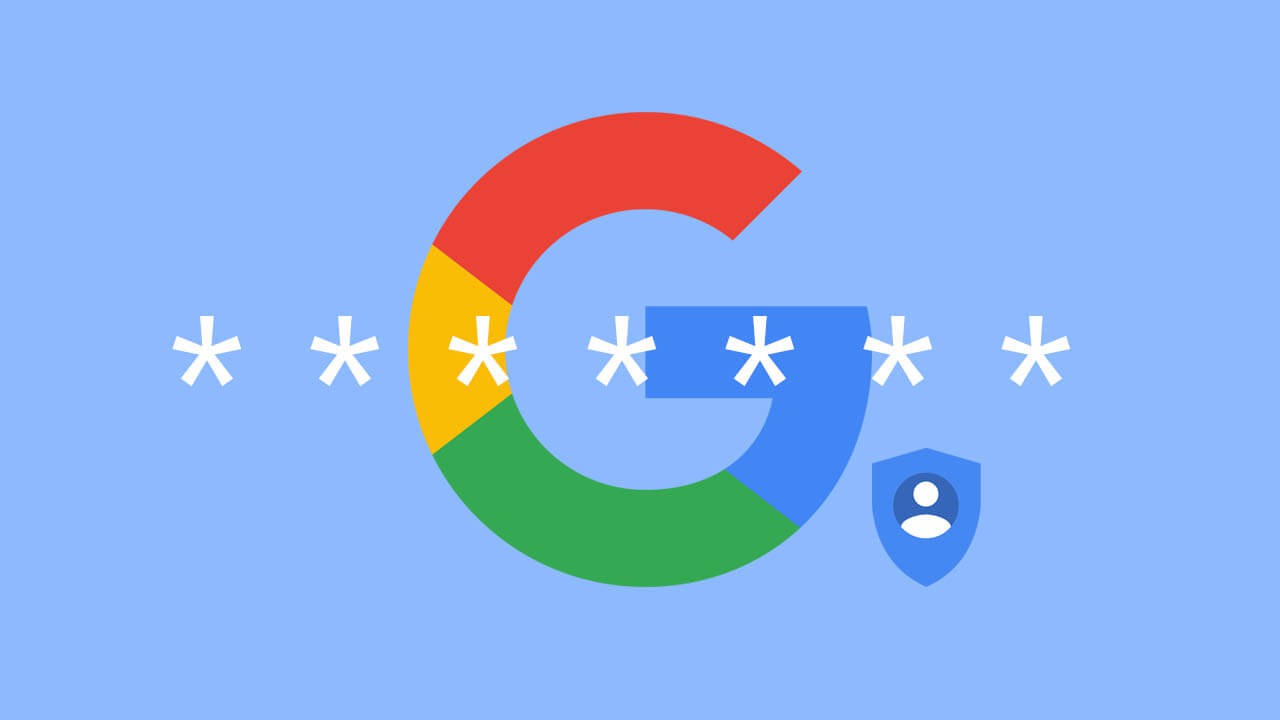 Related: The importance of professional website translation. Why does it matter?
Your Google account is probably one of the most secure accounts you own with a solid password and two-factor authentication (2FA) enabled. But there is one gaping hole in the entire Google account system though… The fact that it is always logged in on every system and device and only asks for your password for a very limited number of tasks. Making a purchase or changing your password for example.
For instance, if you were to leave your device unattended it is quite possible to view your entire Google account Activity History, which usually includes a ton of personal and private information. Things like your location history, what you've asked your smart sparker and even your home and work information.
Thankfully, in a recent update, Google has identified this loophole and added an option for this page to be password protected, however, it isn't enabled by default. So you'll need to dig down into the menus and enable the feature manually. Although it doesn't take long to enable, it can be a little tricky to find, so follow along as we guide you through the process of password protecting your Google account activity page.
Quick steps to password protect your Google My Activity page:
Open a browser and visit the Google Account My Activity Page.
Here click the Manage option that appears in the blue box.
Change to the Require Extra Verification option.
Enter your account password.
That's it your Google My Activity page is password protected.
How do you password protect the My Activity page of your Google account?
In order to password protect the My Activity page of your Google account, you'll need to do the following.
To begin, head on over to the Google My Activity page for your account, you can find it manually by going through your account or you can go straight to it using the link here.
Once you are on the My Activity page, you'll see a new notice explaining the newly added feature. Click Manage on the blue box to view a new window where you can enable extra verification.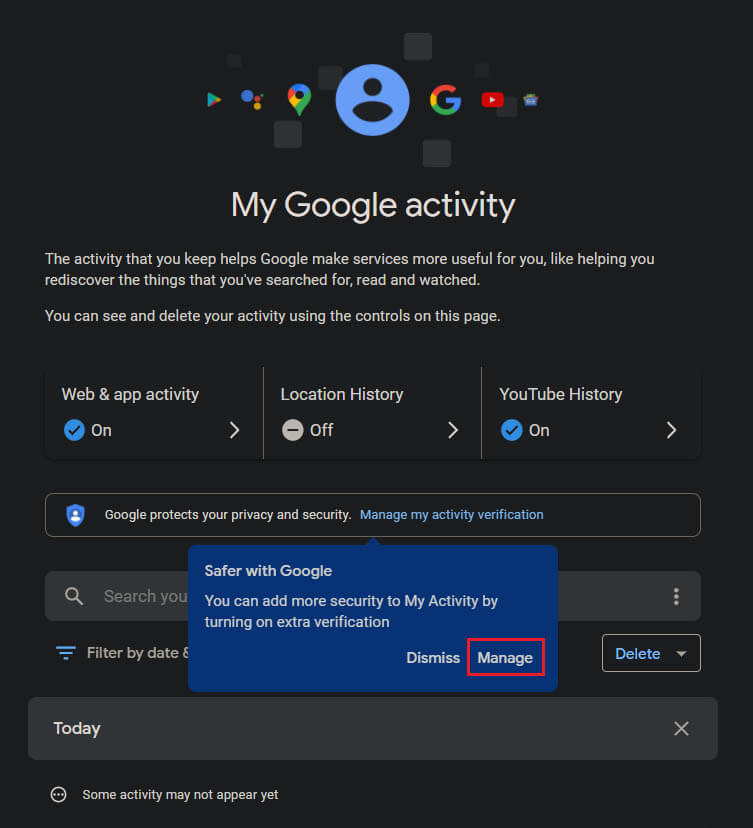 In the new window that appears, click the Require Extra Verification checkbox, then enter your account password when asked. This will confirm you are you and enable password protection for the My Activity page of your account.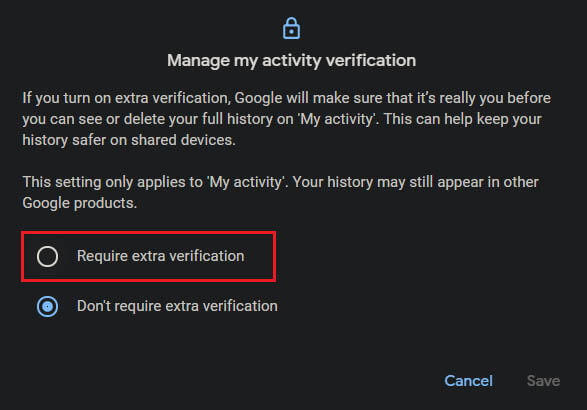 Once the feature has been enabled, you'll be asked to enter your password whenever you enter the activity page and want to view more information about any of the categories. Although a lot of people are disappointed that this process doesn't use an entirely different password or PIN I personally find that this is a decent solution. Alternatively, you could just sign out of your account regularly. While you are here, make sure you read our guide on creating a backup of your Google Authenticator (2FA). If you don't currently have a backup, you're asking for trouble.