With PUBG Mobile skyrocketing to the top place on the Google Play Store, now's the perfect time to get in on the action and play with your Xbox or PlayStation controller. Or! If you'd prefer to use your keyboard and mouse, that option also exists. What's even better, you can do all of this without root. (Important: using Octopus after recent updates is now considered cheating and will result in 10-year bans for your account)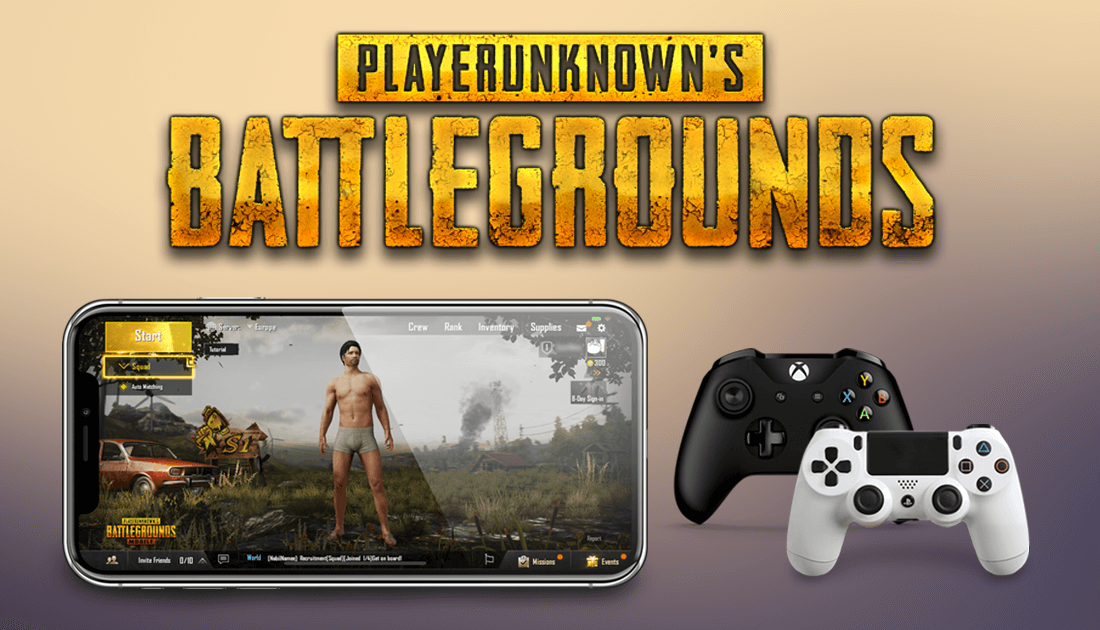 How to Get PUBG Mobile in Any Country. 
If you haven't yet had a look at PUBG Mobile it's one of the best mobile game releases to date. It has great graphics with engaging, fast-paced gameplay set in an entirely multiplayer environment. The original release of PUBG Mobile was pretty basic offering simple battle royale style gaming, however, the latest update has now crammed in a ton of extra content, including a deathmatch styled combat mode, and a new training area.
For a mobile game, the touch controls in PUBG Mobile are set up very well and make playing a breeze, especially if you are playing on a device with a decent amount of screen space. Although the option play with a controller or keyboard and mouse hasn't officially been added, there are ways to connect Xbox and PS4 controllers plus keyboard and mice to get the most of out the game.
What makes this technique even better is the fact that you can play PUBG Mobile with a controller without root. Unfortunately, there still isn't a way to play PUBG Mobile on iOS devices using controllers. If you have jailbroken your device, however, things are a little different and it's possible there are apps available. 
Note: Most other guides and tutorials require your Android phone to be rooted to play PUBG Mobile with a controller, however, for this guide, any Android phone with Bluetooth, that is capable of running PUBG Mobile can get controller/keyboard support.  
How Do You Play PUBG Mobile With a Controller? Xbox and PS4 Controllers.
Before you start this part of the guide, I should mention that once you start playing PUBG Mobile with a controller or keyboard and mouse, you will find the game starts to become a lot less enjoyable, as you can easily own all the players and win all the chicken dinners. If that's your thing though, do continue!
To begin, open the Play Store on your device and download an app called Octopus. This app is cleverly crafted allowing you to connect a controller/keyboard/mouse to it, then run games within its platform, giving you access to all the peripheral devices you'd normally use to play games.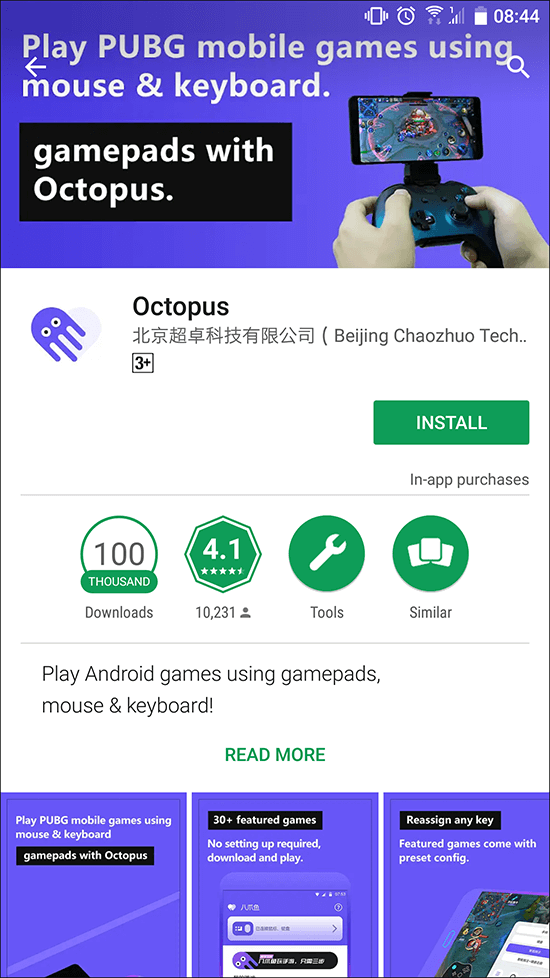 Once you have Octopus installed on your device, the first thing to do is connect a controller or keyboard and mouse. From the main screen tap the purple bar at the top to view a list of device types you can connect, Gamepads, Keyboard, Mouse. Here choose the device you wish to connect to your phone and follow the steps showing you how to pair them. (the green heading circled in red below will take you to your phones Bluetooth settings) 
In a nutshell, connecting your controller to your phone is basically the same process you would follow to pair any other device to your phone, Bluetooth headphones for example. When you have your devices paired successfully, you will see them listed in Octopus.
Note: For PS4 controllers you may need to use an OTG cable for the initial Bluetooth connection to your phone. Depending on your phone make sure you have the correct USB adapter also. Some OTG cables come with the newer USB-c adapter only.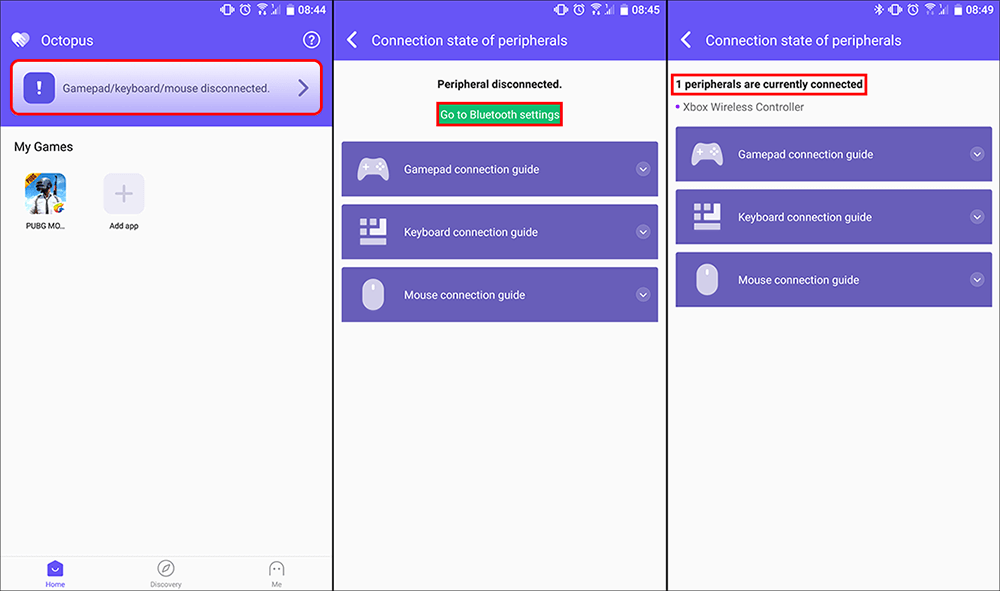 Now you can start playing games! As PUBG Mobile is already listed inside Octopus tap it once to launch the game. (If you want to play other games feel free to tap Add App and add them to the platform) When the game launches, you will get a few quick instructions regarding keyboard and mouse controls, simply skip these if you aren't using a mouse and keyboard and continue to the game.
On the PUBG Mobile home screen, where you can choose to sign in as a guest or Facebook I would suggest using a guest account, simply for the fact that I think the developers at PUBG Mobile will probably start punishing players using peripherals and you don't want your Facebook account linked to that. If you don't care, feel free to link your Facebook account. Alternatively, you can create a single use Facebook account just for PUBG Mobile to keep your progress, as guest accounts don't store any of your progress longterm.
Once you have created a character, tap the tiny Octopus icon on the side of the screen to start editing your controls. (You can drag this icon to any screen edge if you like) If you have trouble remembering what controls are in the locations provided, load into the game fully, then start the controller setup process.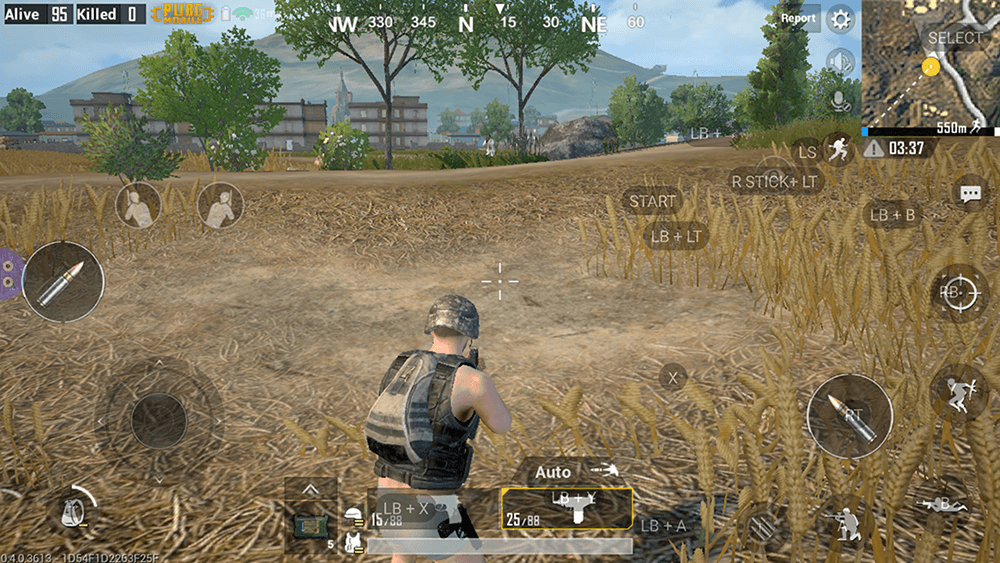 Even if you have connected a controller, Octopus will default to keyboard, so tap Mode and switch to controller.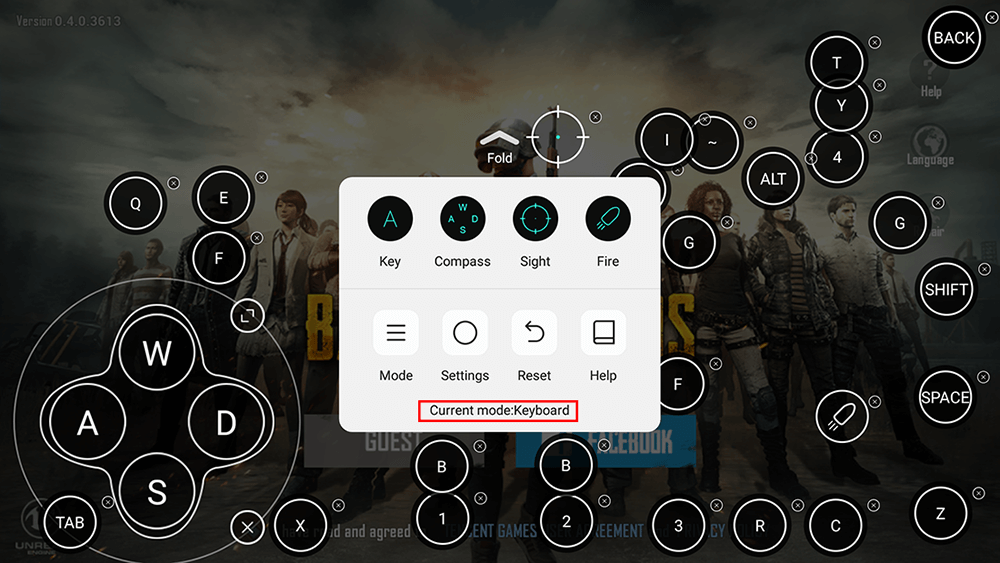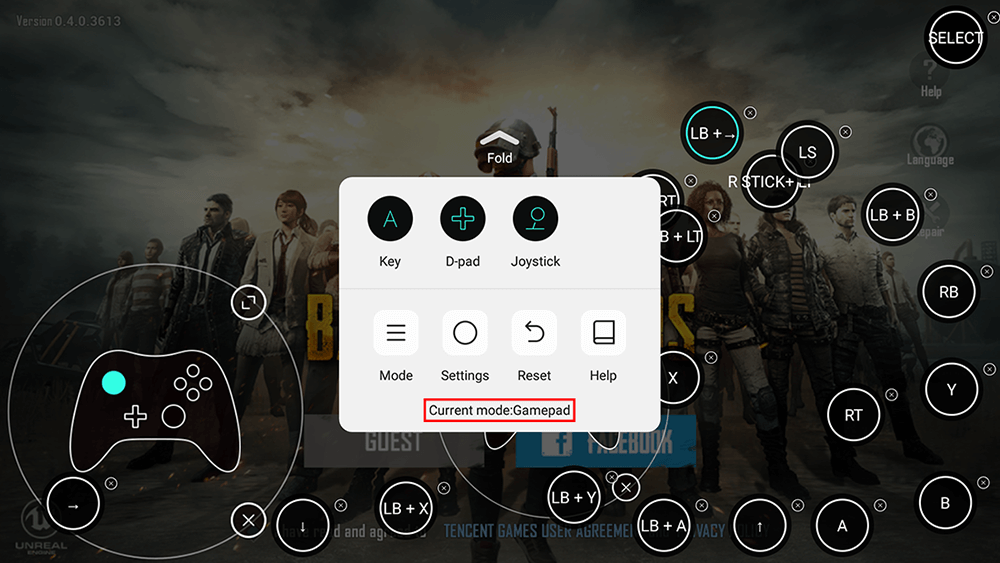 The controls are set up relatively good by default, however, you may wish to customize them. As this is completely your preference, I won't be suggesting anything. Though if you have played PUBG on PC, I'd suggest using the standard layout.
For the first few games you play I recommend leaving the controller overlay options slightly visible so you know what to press, however, once you have been using your setup for a while, you can completely hide them. To do this tap the Octopus Icon, then Settings and adjust the Transparency Slider. Although I don't particularly agree with the idea of controllers on mobile games, it seems just about everyone is looking for a way to do it, so make sure you share this info with all your friends to level the playing field.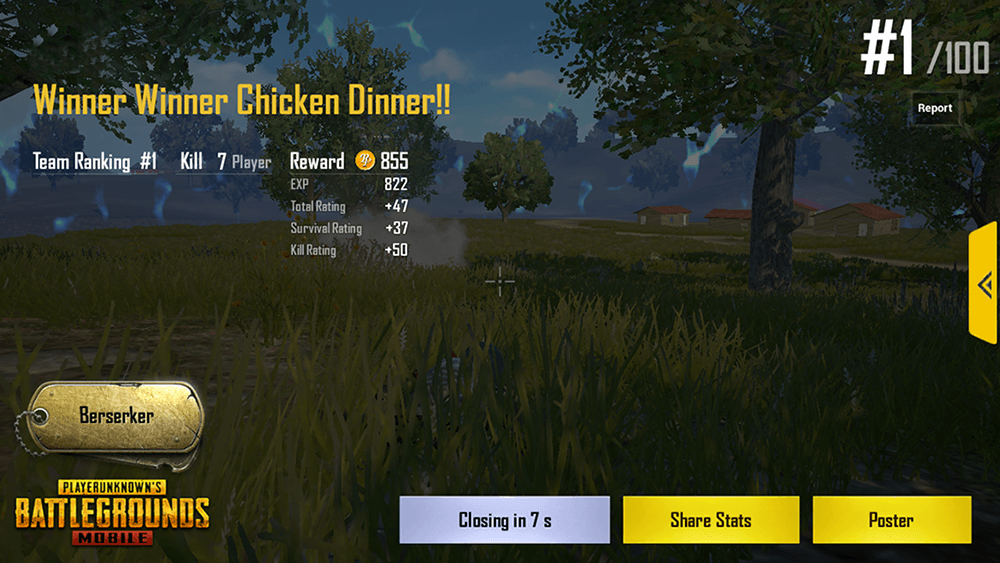 When Fortnite finally releases on Android, this method should work equally as well, allowing you to play Fortnite with your Xbox or PS4 controller.  (Important: using Octopus after recent updates is now considered cheating and will result in 10-year bans for your account)