VLC Media Player is probably the best media player on the internet when it comes to playing video files on your Mac, Windows or Linux PC. It plays almost any type of media file and it's fast smooth and super streamlined. What you might not have known though is that you can convert a lot of media file formats using VLC as well.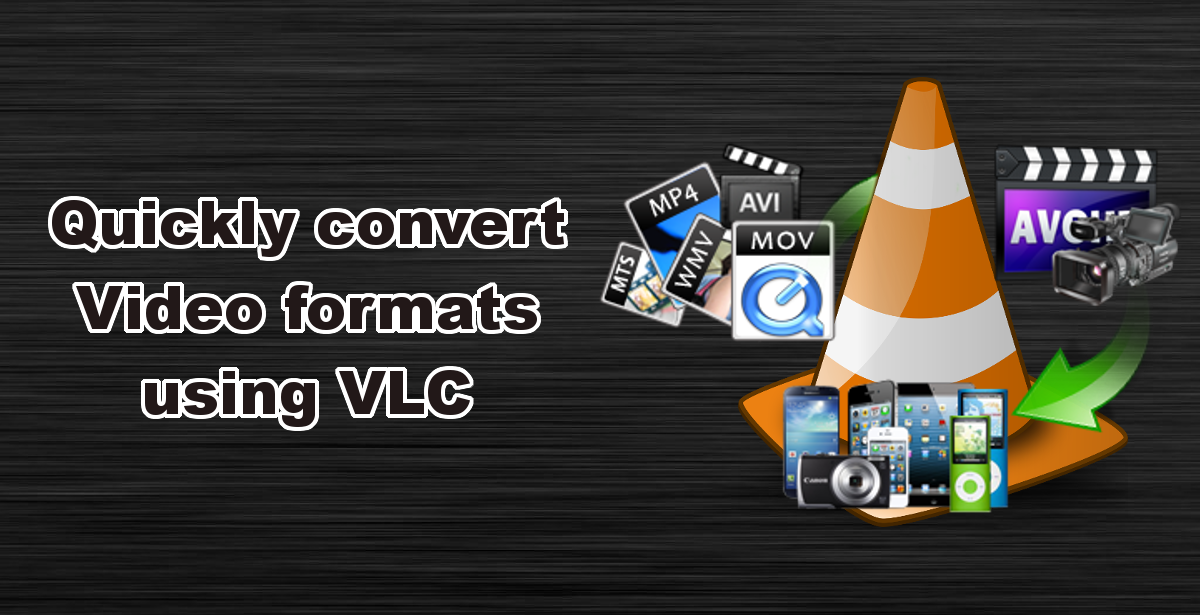 How to Disable Ads in Games and Applications on Android.
VLC media player (more appropriately known as VLC) is a free and open-source, media player available on just about anything you can play media files on. From Windows 10 mobile, Android and all the Apple devices you can name. VLC is also available for download on all the app stores, Apple's App Store, Google Play and Microsoft Window's quite lacking app store. You can also grab the Windows files with a quick Google search or from the link below:
Download VLC From the Official Site.
As we mentioned earlier, VLC media player supports playback of a huge range of media files, however, not so well know is the fact that it can also convert files to a wide range of formats. You can even convert video files into Mp3 format and the new and improved .GIF replacement WebM.
Using VLC Media Player to Convert Video Files to Other Formats.
For this test, we are going to convert an MP4 file downloaded from YouTube, into an MKV file. Once you have downloaded VLC, open it. From the main window that is displayed, select Media at the very top left-hand side, then scroll down until you reach the tab Convert/Save. Inside this menu, stay in the File tab, then on the right-hand side click add file and choose the file you wish to add from a location on your computer.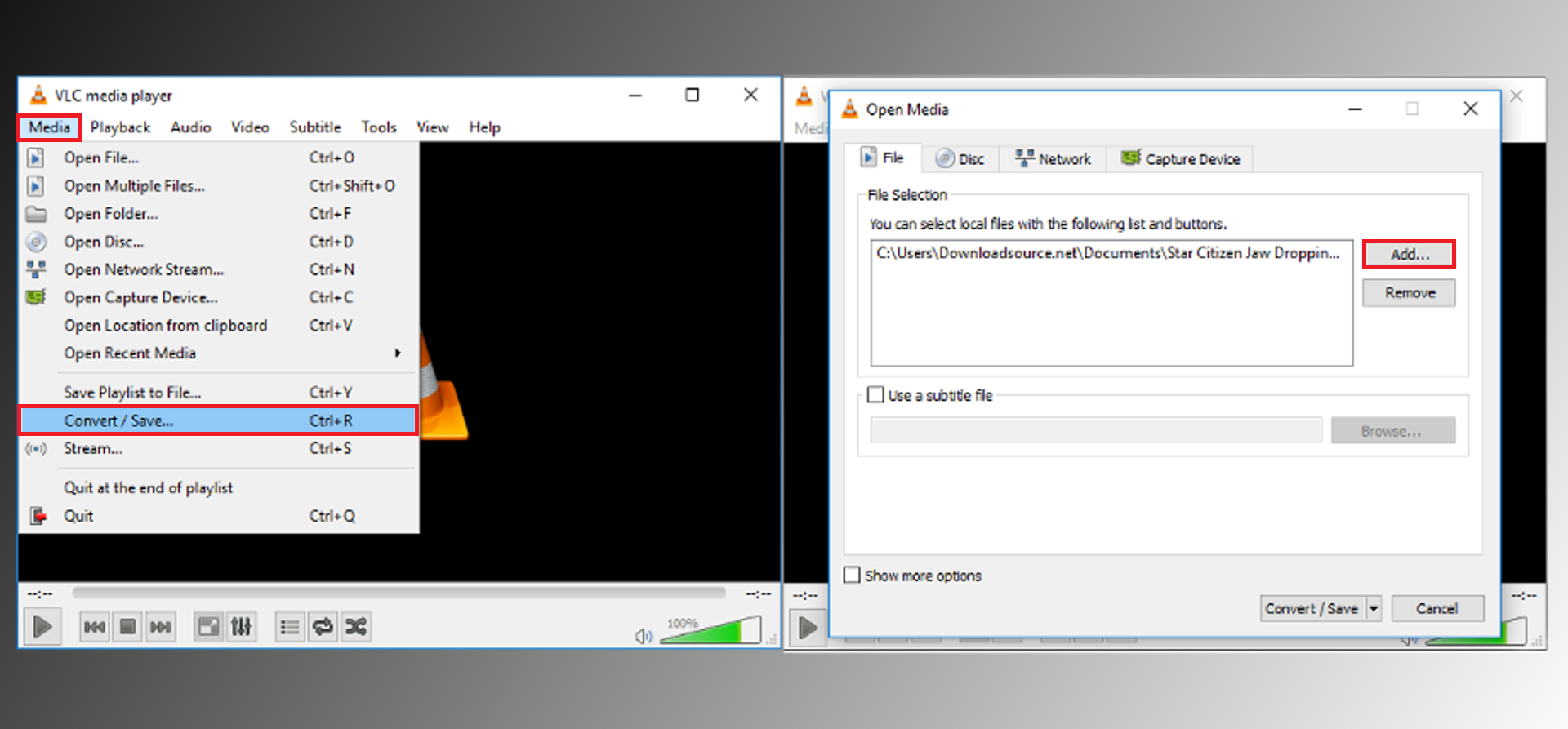 When you have selected the file you wish to convert, go down the bottom of the screen and click Convert/Save. From this menu, you can choose the file format you would like to convert to. You can also create your own profile, adjusting video codec, audio codec, and subtitle settings.
Once you have had a good look at the settings and file formats and have chosen the one you wish to use, go down to Destination file click Browse and choose the location on your computer you wish to save the file to. Here you will also have to give your file a name, call it whatever you please. Finally, with your file named, click Ok to confirm then Save.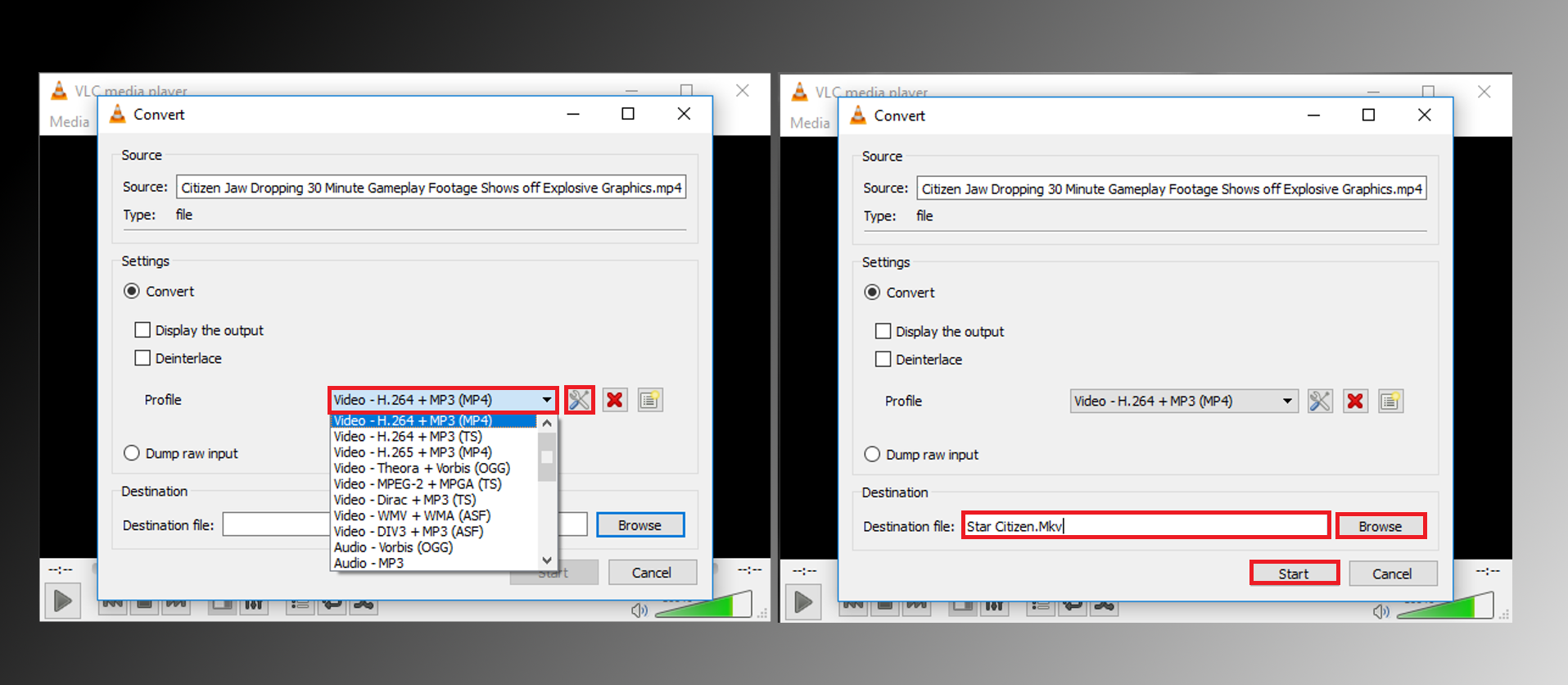 VLC will now begin the process of converting the file, you can follow the progress of the conversion from the bottom of the screen in the same place you would watch movies. File conversion speed will vary depending on how long the file is you wish to convert and what format you are converting too. Overall though, it is quite a fast process. The quality of the output file does vary somewhat, I converted a music video downloaded from Youtube as a Mp4 to a Mp3 and there was some quality loss, however, it was still quite good. Different formats will obviously have different levels of quality, you should also play with the settings you are using to optimize the output files.