If you need to adhere to strict data usage levels each month, to avoid being charged extra. This guide will show you how to reduce the amount of mobile data Instagram uses on your mobile devices. This is an easy tweak that will save you money on excess data costs.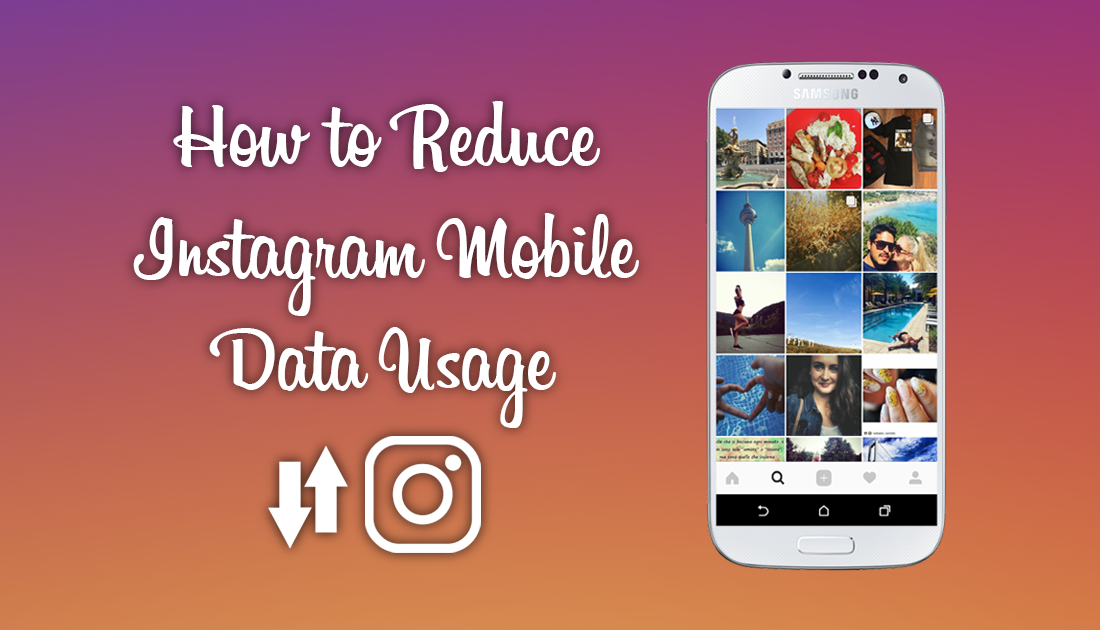 How to Share Videos and Chat in the YouTube Mobile App.
Putting things into perspective, Instagram doesn't use all that much data in comparison to watching and streaming videos on YouTube or Facebook. However, if you're a heavy user, either posting photos and videos or even just viewing content, Instagram will use more than its fair share of Mobile Data.
The country you live in is also going to affect your usage, mobile data plans and prices in some countries are far more generous than others. So managing your monthly data allowance efficiently is important. Luckily, there is a very easy way you can customize Instagram to use a lot less data than it currently does by default.
Enabling Data Saving on Instagram will prevent videos from preloading and reduce how much of your newsfeed is downloaded when you launch the app, this might not seem like much but if you don't watch half the preloaded content anyway it's well worth the saving. Don't let this dishearten you though. All the content will still be available to you, you'll just have to manually tap it to view the content. (some content will take a little longer to load than usual)
Note: Enabling Data Saving Mode on Instagram will only reduce mobile data usage. Wi-Fi connections will still use data at the standard rate.
How to Reduce the Amount of Mobile Data Instagram Uses.
Instagram is the latest Social Media/Messenger app to gain a Mobile Data saving feature. Facebook Messenger, WhatsApp, and Snapchat all have similar features which can be enabled to cut back your data usage. To start using data saving mode on Instagram, open the app and go to your Profile.
If you are using iOS you will need to tap the small gear icon to the right of Edit Profile. Next, scroll down the menu until you see the setting Mobile Data Use, tap it once to enter the menu and Enable the feature with one final tap.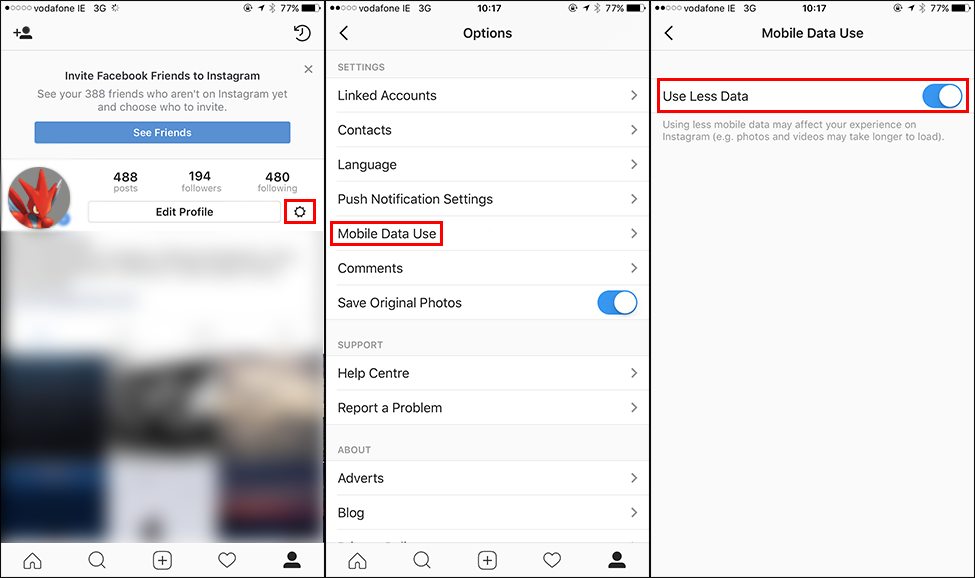 For Android Users, tap the three dots in the top right-hand corner of your Profile page. Inside this menu, scroll down and tap on Cellular Data Use when you see it in the list. The last thing you need to do is tap the Use Less Data option.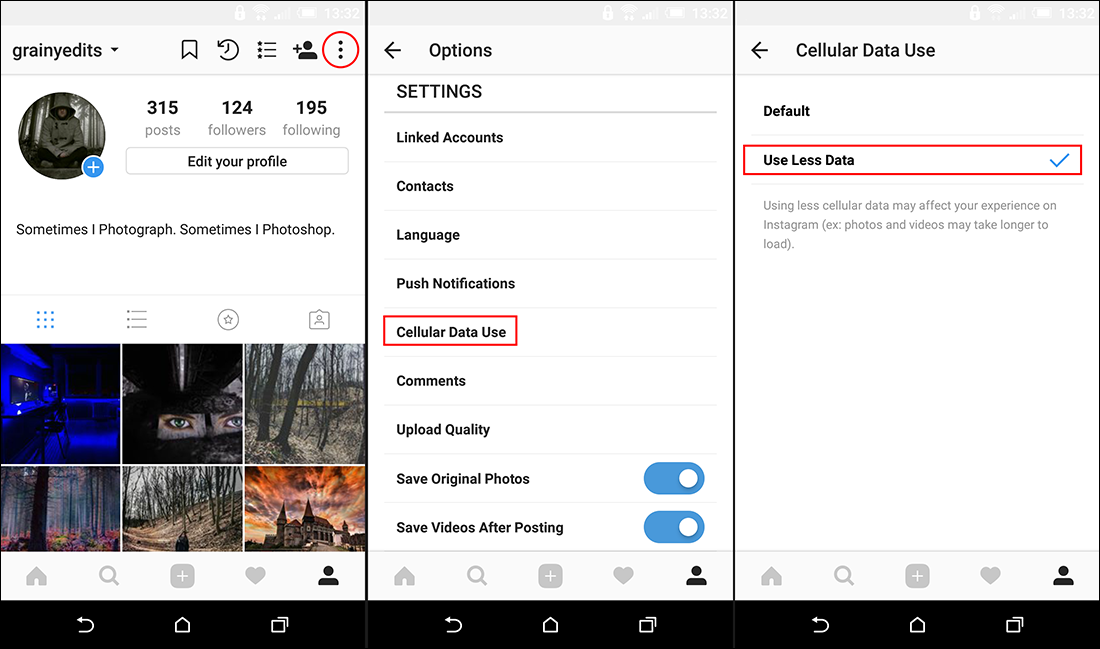 Just remember that even if you have enabled data saving on your device Instagram is still a heavy user of mobile data. If you are really trying to save data the best way is to cut back uploading content and viewing videos. If you are trying to reduce your overall mobile data usage, not just Instagram usage, you should also consider doing the same for Facebook Messenger, Snapchat, and WhatsApp. If you need help on where to find the settings, below are the individual guides for each app.
How to Reduce Mobile Data Usage in WhatsApp. 
How to Reduce Mobile Data Usage in Snapchat. 
How to Reduce Mobile Data Usage in Facebook Messenger.
.
.
.