If you are using Windows 10 and are currently in the process of refining and reconfiguring the operating system to better suit your personal use case. This article will show you how to quickly and easily remove recent items from Search's history on Windows 10.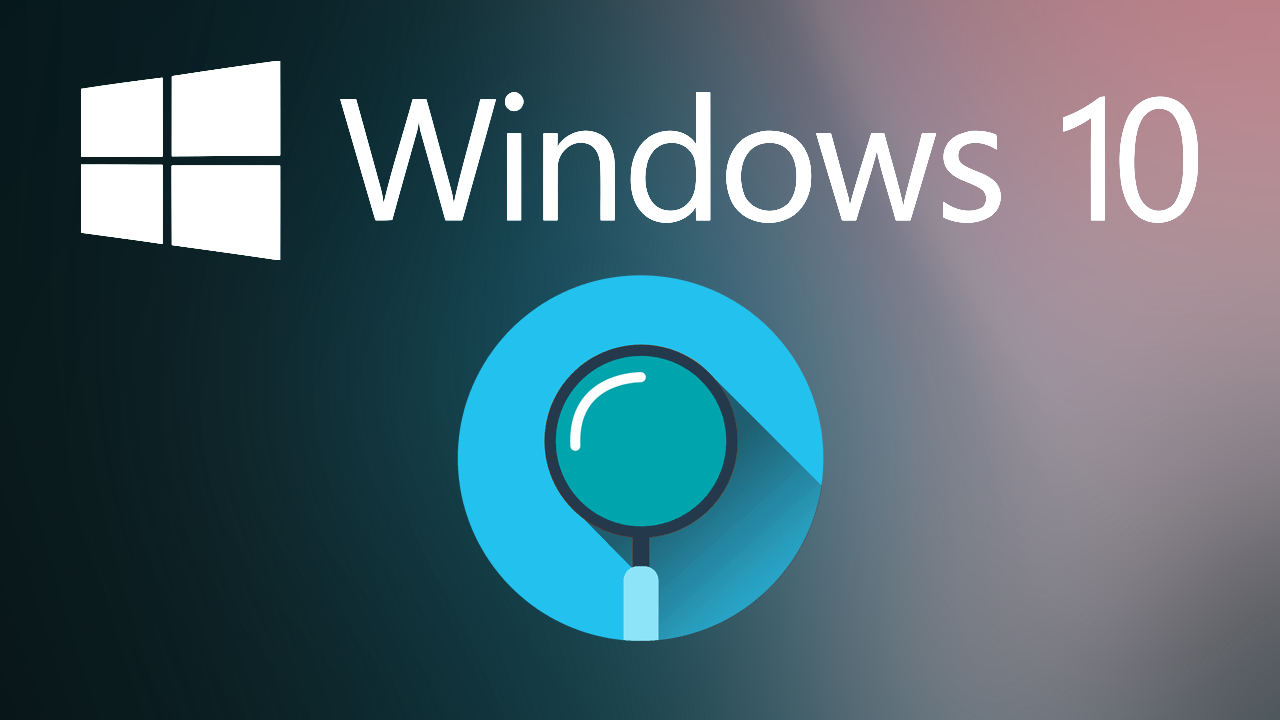 How to turn on tab scrolling in Google Chrome. Change tabs using your mouse wheel in Chrome.
Every six months or so Microsoft releases a major system update for Windows 10 which aims to bring new features, tweaks, interface improvements and of course stability. The latest update (Octobter 2020) is a little different to most that have come before it, with no major features introduced into the OS. 
Instead, the October 2020 Windows 10 update is almost solely focusing on tweaks, stability and overall performance improvements. As such, most of the changes in this patch will probably go unnoticed so you'll probably need to read the patch notes to see what got changed. 
One slight feature change that a lot of people will appreciate is the ability to remove items for the Search tool's recent history. Although this isn't fully a local system patch as it includes changes on the server side it is quite a nice little option to have available. 
Related: How to change what subtitles look like on Netflix. Change Netflix subtitle appearance.
How do you stop stuff appearing in Windows 10 Search history? Disable the recent search list in Windows Search.
To stop stuff appearing in recent searches when you use the Windows 10 Search tool do the following:
First, open Settings on Windows 10.
Next, click Search.
Now, click Permissions & History.
Finally, under the History section, turn off the Search history on this device toggle
After you have completed the above steps the Windows 10 Search homepage will stop displaying your most recent items.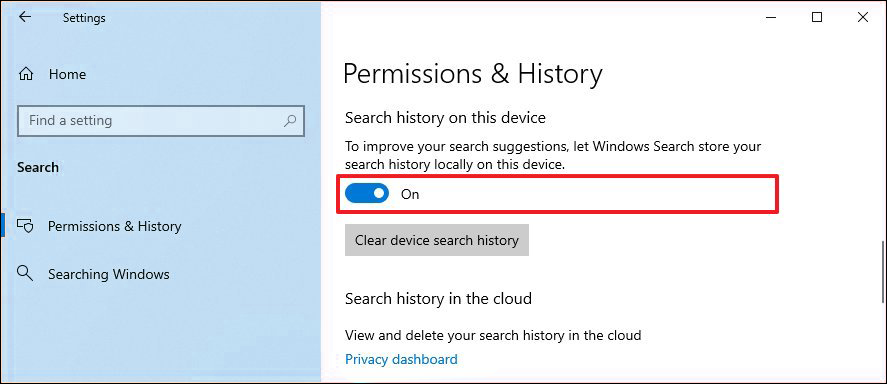 How to remove a single item from Search on Windows 10.
If you only want to remove a single item/entry from the Search tool on Windows 10, you'll need to do the following: 
First, open Search. (Windows key + S) 
Next, under the Recent section, hover over the item you wish to remove, then click the X in the right-hand corner to remove the entry.
If you have multiple entries just repeat the process until you're done.
How do you enable search tool history on Windows 10?
On the odd chance you wish to enable or re-enable search history on Windows 10, simply follow the steps shown above and flip the Search history on this device toggle to on. As soon as you make the change Windows 10 will start remembering your search requests. It's always a good idea to spend some time browsing the Settings app on Windows 10 after a major update to pick up on subtle new features and changes. 
On a side note…
Another really cool Microsoft/Windows 10 feature that a lot of people don't know about is the ability to share your Xbox Game Pass subscription with other people and still use it at the same time. For example, you can use your game pass sub on 3 different devices with 3 different gamer tags, you don't have to shave the game pass and use a single Gamertag.