Although Microsoft has given up on Windows phone, they haven't completely given up on the mobile market. Microsoft Launcher, which is available on Android is one of the highest rated launchers on the app store and now allows you to enable location tracking for user devices. So follow along as this guide shows you how to set up location tracking in Microsoft Launcher.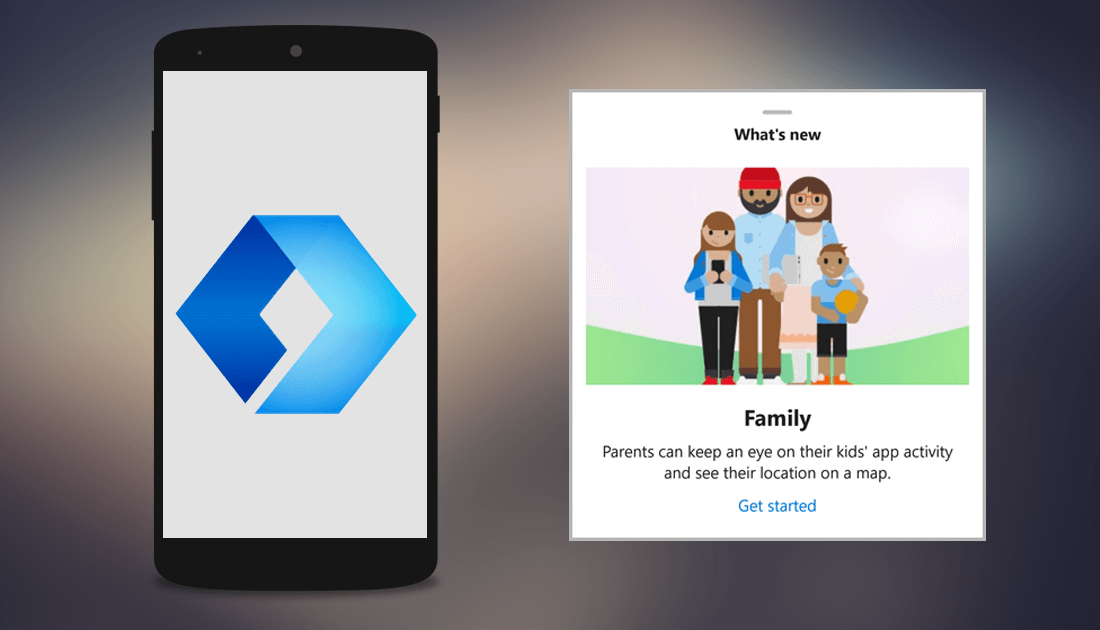 How to Rename or Remove Items From the Start Menu on Windows 10.
If you own an Android device and are in the market for a new launcher, Microsoft Launcher is one of the best launchers available on the Play Store. It's free, easy to set up, runs really smooth, has all the features most other launchers have, plus comes with way more Windows compatibility than all the others, including stock Android.
Another interesting yet possibly controversial feature that has just been added to Microsoft Launchers latest version (4.10) is the ability for parents to quickly find out their child's current location, though it isn't limited to children. The new feature is part of Microsoft's family experience tools, which lets you add a child as a family member and begin keeping tabs on them using Microsoft Launcher. The process sounds a little complicated to setup, however, it couldn't be easier, so follow along as we guide you through set up.
How Do You Use Microsoft Launcher to Track People?
To begin, there are several requirements you need to meet before you can start tracking people with Microsoft Launcher.
You must have Microsoft Launcher version 4.10 or higher installed on the devices. 
Yourself and the people/person you link must have Microsoft accounts, either Outlook, Hotmail or Live.
You must have access to the email account you are adding to your family. Either access yourself or the person you are adding. It's not possible to add someone to your family and track them without them first approving the request which is sent via email. (you'll see further down in the guide)
An Android device. (Won't work on iOS)
If you meet all of those requirements, you can start setting up Microsoft Launcher tracking.
Setting Up Microsoft Launcher to Track Your Child's Location.
The first thing you need to do is make sure you have the latest version of Microsoft Launcher, so open the Play Store and update your app. If the update isn't available and you're still stuck on 4.9, you can grab the APK download here. Once you have the correct version, the next step is to add your child's account (email address) to your Family. To do this go to the main Microsoft account page and sign into your account.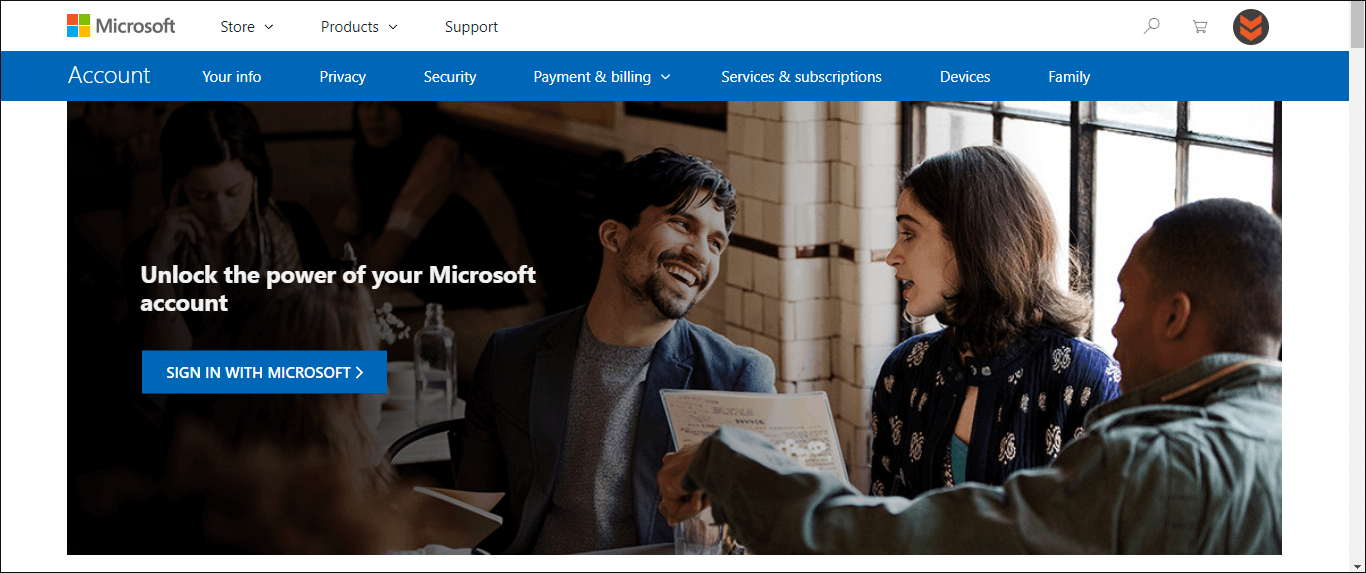 Now change to the Family tab, click Add a Family Member, then follow the instructions given by Microsoft.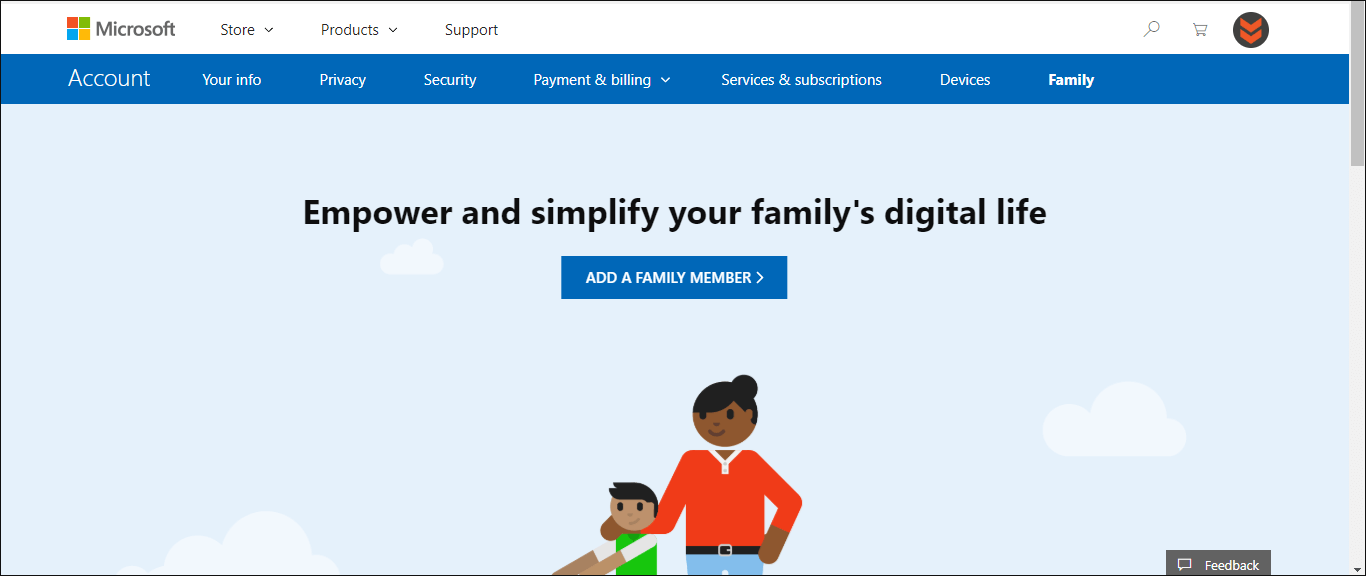 Once you have finished the request, you'll need to sign into or have your child sign into their email account and accept the request.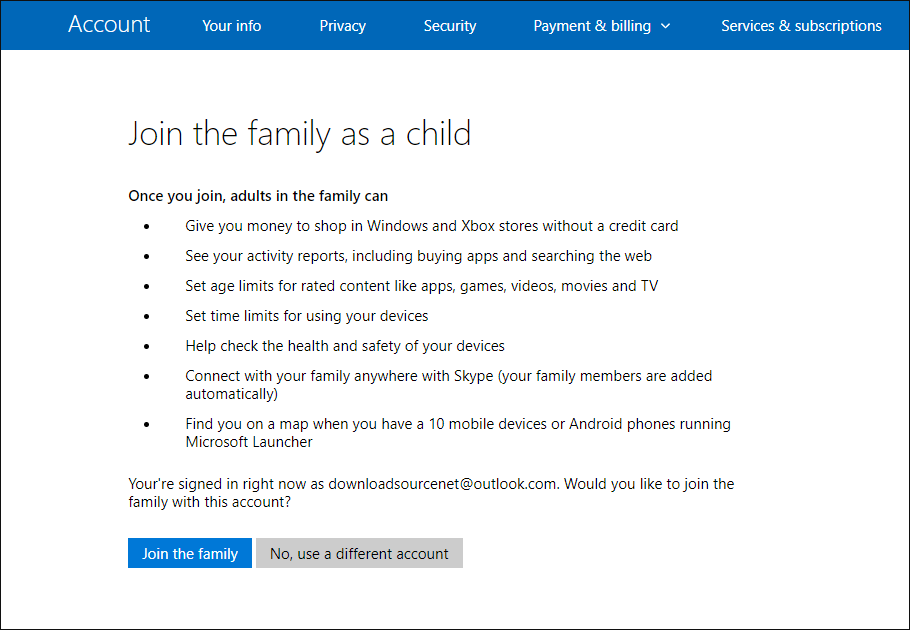 Once this is done, it's time to set everything up in Microsoft Launcher. First make sure your child's user account is logged in (the one you linked in the first step) If you don't know how to sign in, go to Launcher Settings, then tap Accounts at the top of the page and sign in.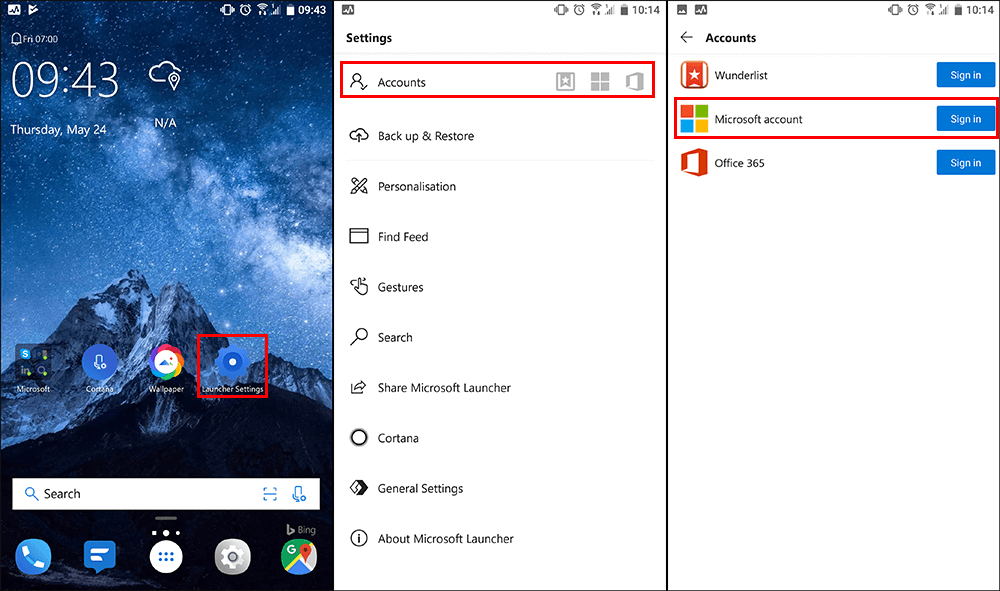 The last thing to do is make sure location services are enabled on the device. To do this open Settings (phone settings not Microsoft Launcher settings) got to Location > App Level Permissions, choose Microsoft Launcher, then flip the toggle to On. Once you have enabled this, Restart the device to make sure everything is accepted.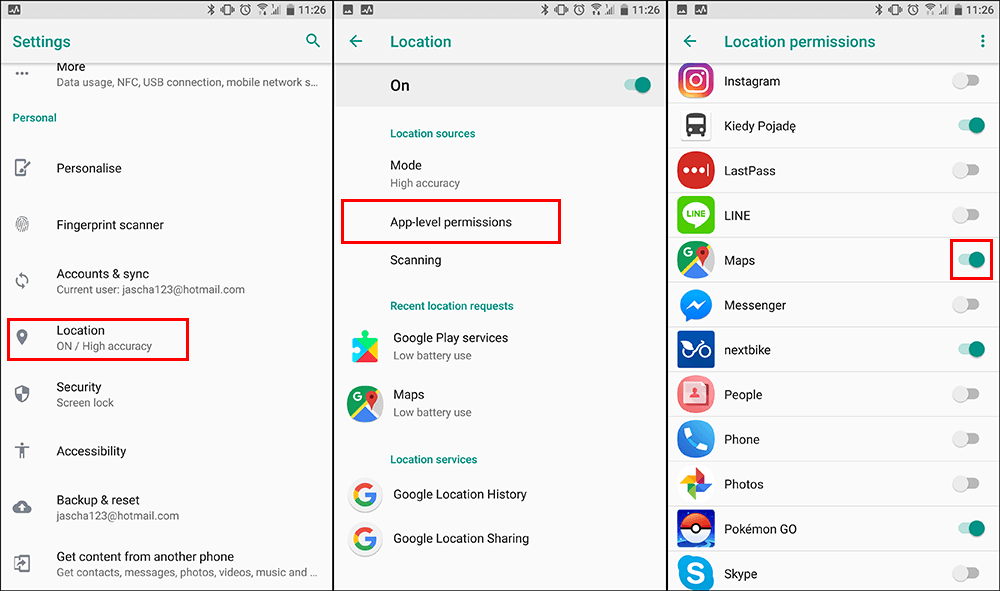 How to View Your Child's Current Location.
Now that everything has been set up, the last part is to learn how to view your child's location on the map. To do this go back to the Family tab that you used when linking your child's account, then click More Options > Find (child's name) on a Map.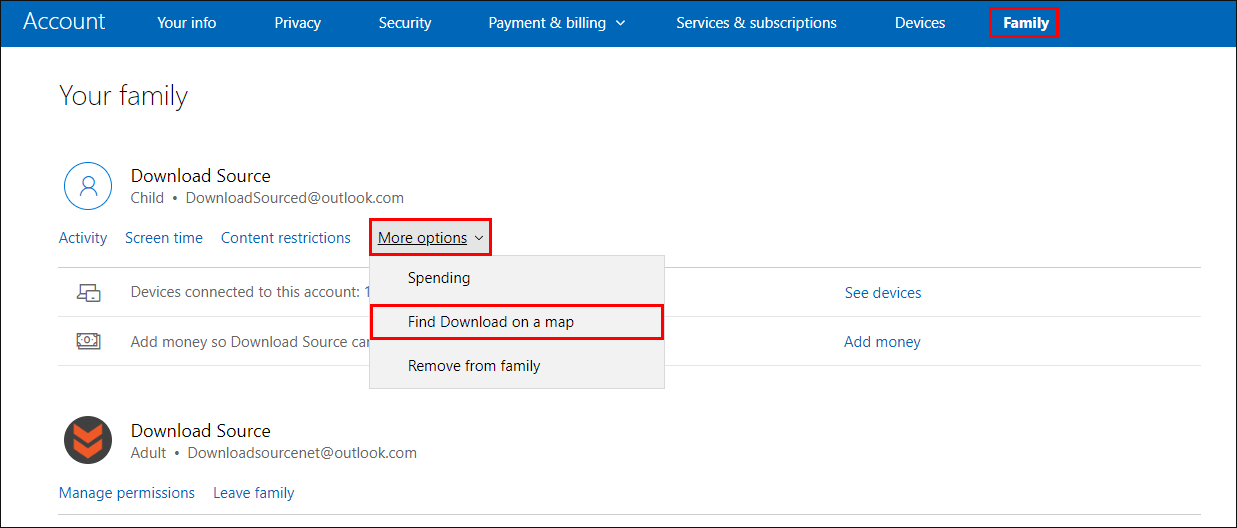 If you've set everything up correctly you'll see their current location on the map. Although the screenshot below isn't zoomed, you can zoom into street level just like on Google Maps.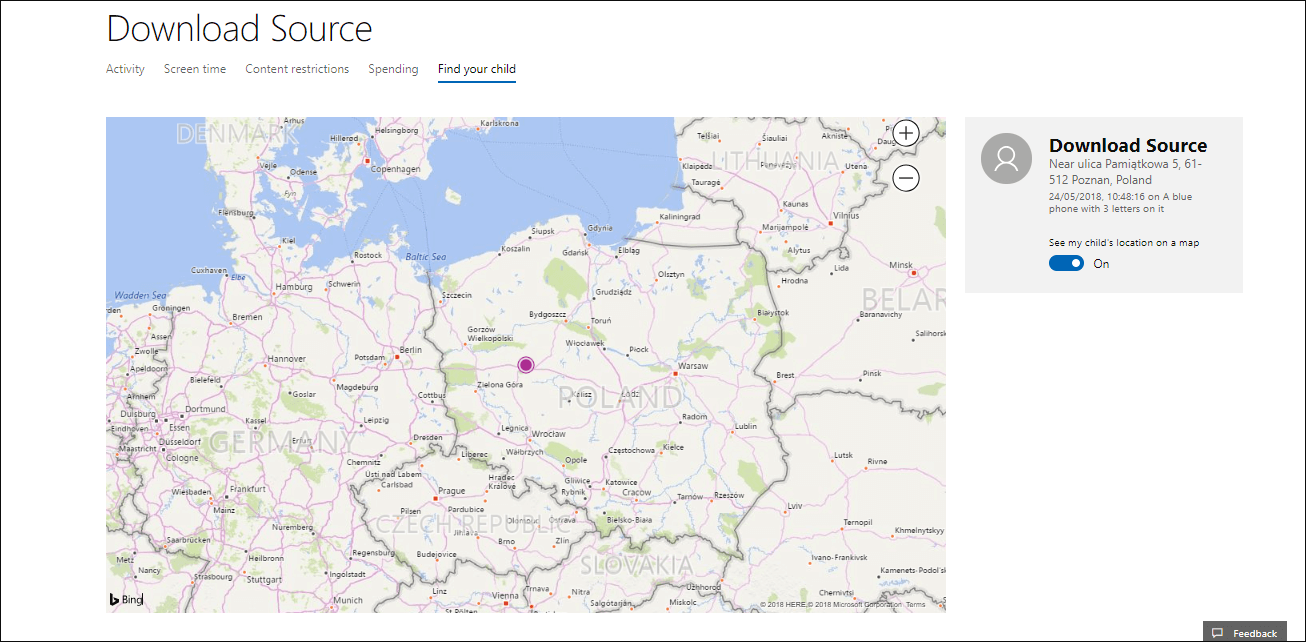 If you get an error message or nothing displays on the map, follow the options shown in the right-hand box. Generally, if nothing is showing on the map location services aren't enabled, you have version 4.9 or older or you haven't given Microsoft Launcher permission to access locations on your device. Simply flip the toggle to allow it access under Permissions in your phones Settings menu.