Firefox Quantum released at the end of 2017 with considerable speed gains, performance tweaks and a sleek new look. If you did switch over to Firefox Quantum and would like to disable two small data collection features, this guide will show you how to disable telemetry services and of course traditional data collection.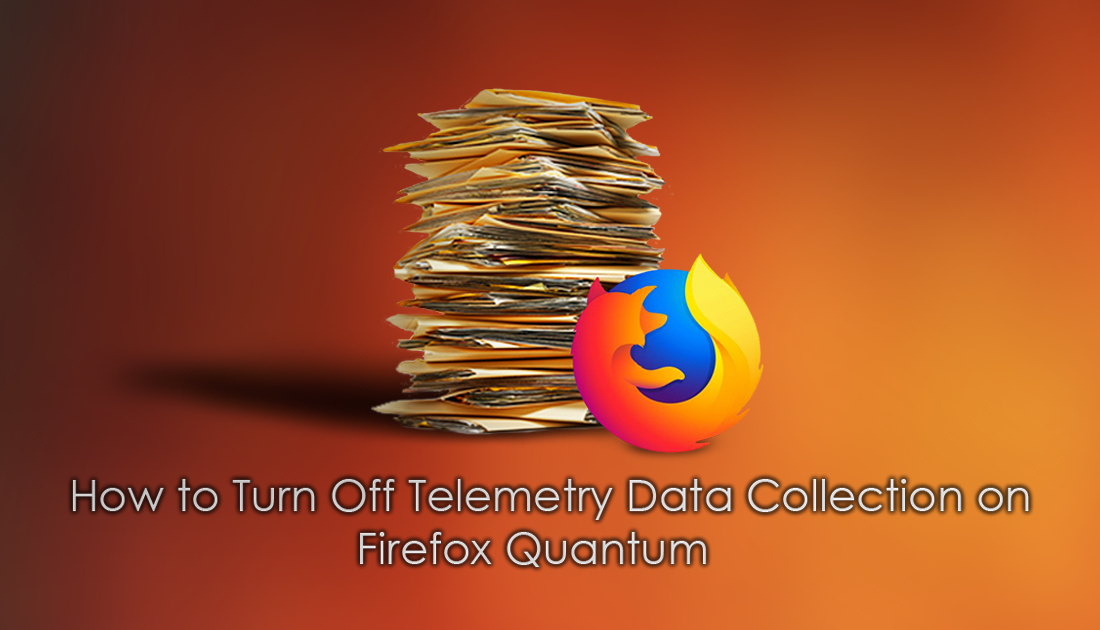 How to Block Website Requests to Use Your Webcam, Microphone or Location. (Firefox Quantum)
If you aren't familiar with Telemetry it is another type of data collection system in place that collects engineering data about your browsing history. Most of the data that is collected is hardware and customization based, however it does also contain a portion of usage statistics from time to time. The data is collected anonymously and is used to improve browser performance in newer versions, however, if you'd rather not contribute anything to Firefox it is possible to completely disable Telemetry.  
How to Disable Basic Data Collection on Firefox Quantum.
As the first data collection point on Firefox Quantum is the easiest to disable, we will start there. To begin open Firefox, then go to the main settings page, which can be accessed by pressing Alt on your keyboard and going to Tools >Options. On the settings page, change to Privacy & Security, then scroll down to the heading Firefox Data Collection and Use and uncheck the boxes next to Allow Firefox to send technical and interaction data to Mozilla and Allow Firefox to send crash reports to Mozilla. Once both of these boxes are unticked, you can move onto disabling Telemetry.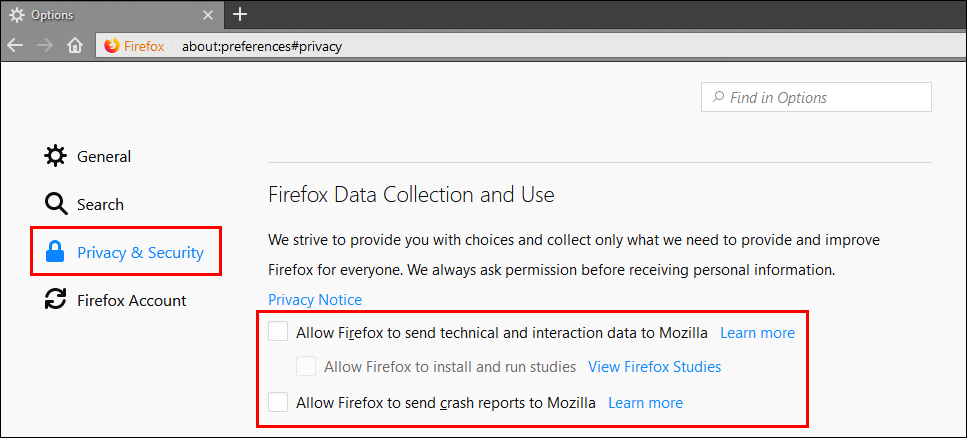 How to Turn Off Telemetry Data Collection on Firefox Quantum.
Disabling Telemetry on Firefox Quantum is a little more complicated, so you will need to be patient. To begin, open Firefox, enter about:config into the address bar, then press Enter. (accept the warning when it appears) On the next screen, you will need to use the search bar to find and disable all of the following entries. Double-clicking on an entry will change its status from True (on) to False (off)
Note: Do not disable toolkit.telemetry.server
browser.newtabpage.activity-stream.feeds.telemetry

browser.newtabpage.activity-stream.telemetry

browser.ping-centre.telemetry

toolkit.telemetry.archive.enabled

toolkit.telemetry.bhrPing.enabled

toolkit.telemetry.enabled

toolkit.telemetry.firstShutdownPing.enabled

toolkit.telemetry.hybridContent.enabled (you may not see this one)

toolkit.telemetry.newProfilePing.enabled

toolkit.telemetry.reportingpolicy.firstRun

toolkit.telemetry.shutdownPingSender.enabled

toolkit.telemetry.unified

toolkit.telemetry.updatePing.enabled
Once all of the above entries are disabled, search for toolkit.telemetry.server, double-click on it and delete the String Value from the popup box.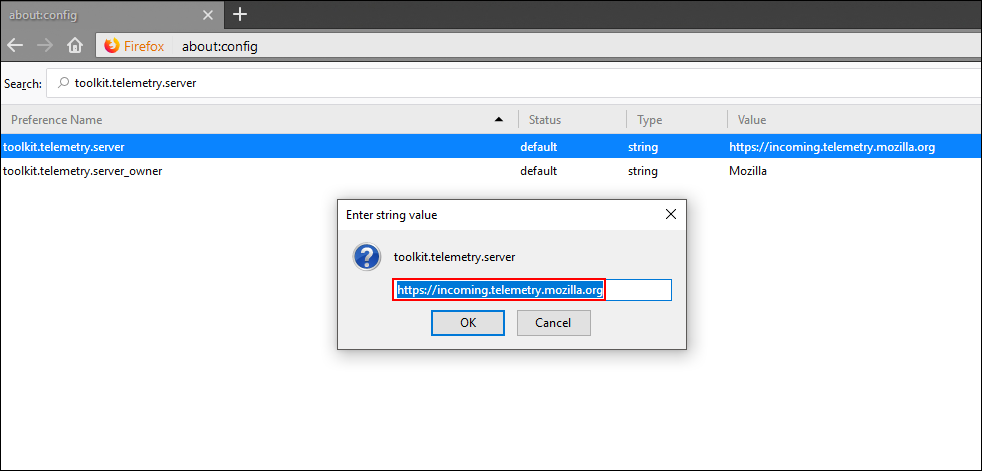 For the final step, enter Experiments into the search box and disable the following entries by double-clicking on them and changing them from True (on) to False (off) once again. Alternatively, you can just copy and paste them into search to find them individually.
experiments.activeExperiment

experiments.enabled

experiments.supported

network.allow-experiments

. 
.