If you use a shared computer at work or home, you are most likely already an expert at clearing your search history and deleting your browser data. What you may not be an expert at yet is clearing your Windows File Explorer search information. If you'd like to learn something new, this guide will show you how to stop Windows File Explorer from remembering searches.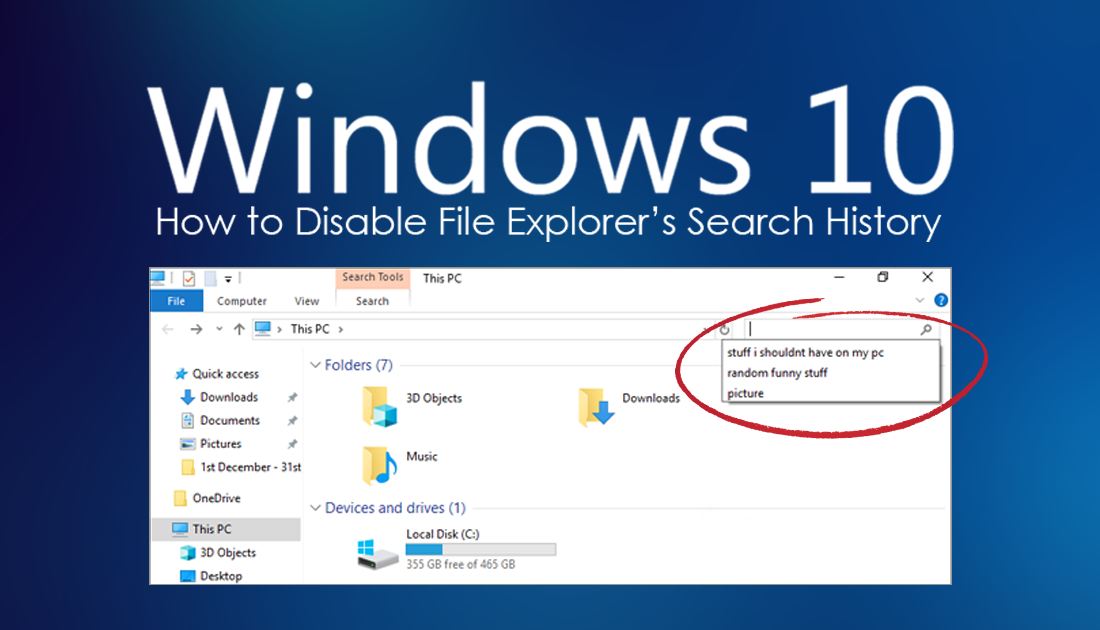 How to Enable or Disable Windows 10 Selective USB Suspend.
Windows 10 has several different locations you can perform searches from, the most popular being the start menu. Although the start menu is the most popular it isn't always the most effective, which is why a lot of Windows users opt for the search box in the Windows 10 File Explorer.
The only downside to this search box is that it loves to remember everything you type into it. For some people this isn't going to be any issue, however for a lot of other users Search Histories aren't something that should be remembered. If you are in the latter category and would rather never see File Explorers search history again this guide will show you how to disable it.
How to Stop Windows File Explorer Remembering Searches. (Disable File Explorer Search History)
As the steps in this guide will require you to make some changes to the Windows registry, it's important to make sure you have a safe point to revert back to if something goes wrong. To do this, open the start menu, type Restore, then select Create a Restore Point when it appears on the list. From the new window that appears, click Create in the bottom right section of the screen, then follow the instructions given by Windows. Once you have successfully made a restore point, you can continue with the steps shown below.
Now that you have a safe place restore to if you make a mistake, you can begin the process. First, open the Windows Registry tool, this can be done by pressing Windows Key + R to open the Run tool, then typing regedit into the text box, pressing Enter to confirm. When the registry tool is open in front of you, navigate to the following location.   
HKEY_CURRENT_USER\Software\Policies\Microsoft\Windows\Explorer

Note: You can copy and paste the address into the address bar to make things quicker.
If you don't have an Explorer key (folder), you will need to create one in inside the Windows key (folder). To do this, right-click on the Windows Key > New > Key, then name the key Explorer.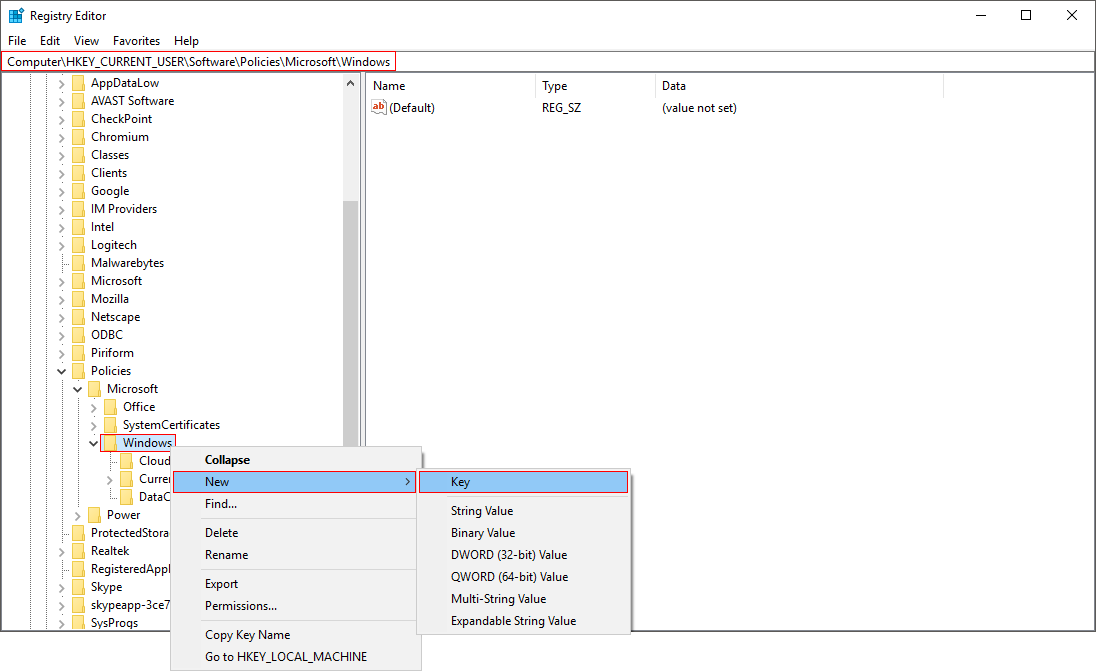 With the Explorer key selected in the left-hand pane, right-click somewhere in the right-hand pane and create a new 32-bit DWORD called DisableSearchBoxSuggestions. Once the file is created, double-click on it and set the Value to 1. As soon as you have saved the change, you can exit the registry editor.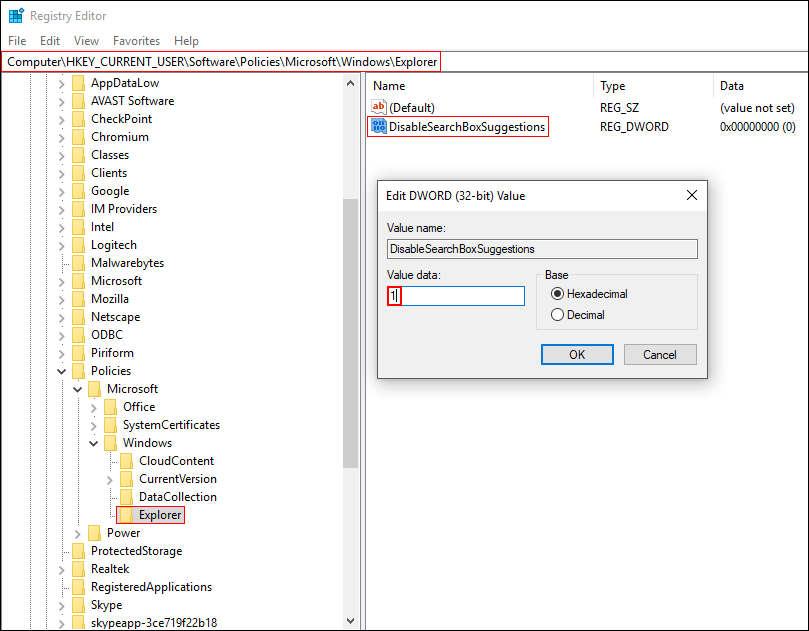 To make the change take effect, you will need to sign out of your account or restart your computer. When you sign back in, the Windows File Explorer won't remember a single thing you search for. If at any stage you wish for it to start remembering your searches, go back to the same location and delete the Explorer folder or simply change the value of DisableSearchBoxSuggestions to 0.