If you have a HP computer it is super important that you update your BIOS to the latest version right now. Not updating your device will leave you wide open to CVE-2021-3808 and CVE-2021-3809 vulnerabilities, which have recently been patched and are high-severity CVSS 3.1 base score of 8.8 flaws.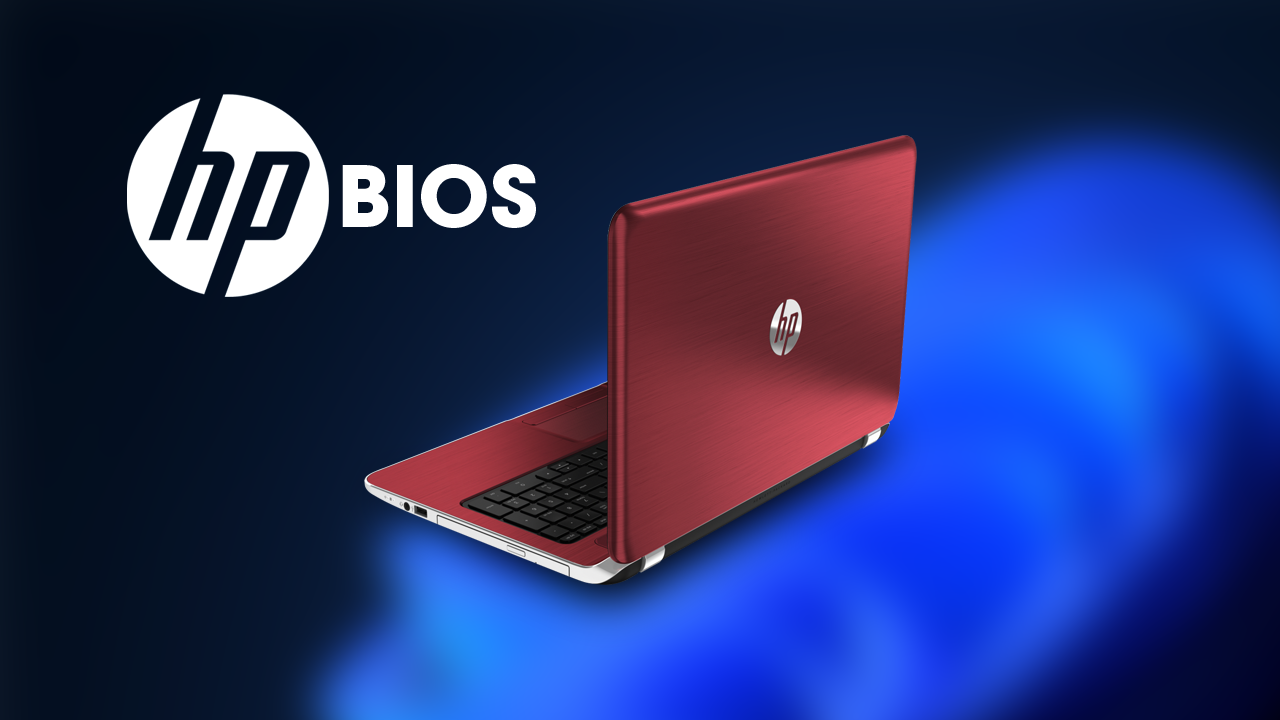 Related: How to fix Windows 11 Update error 0x800706b5 - We're having trouble restarting to finish the install.
The system BIOS is the backbone of any PC both laptops and desktops and is by far the most important part of any device. It manages and controls all the hardware in a device and is heavily utilised by the operating system you have installed. Unsurprisingly, the BIOS is also one of the most neglected aspects of any PC. This is primarily because of its (usually) complex update process causing people to be hesitant about updating their BIOS.
As the keystone of any system, hackers and other nefarious agents are always looking for BIOS exploits and weaknesses to gain access to your systems. Because of this, it is important to make sure that you have the latest BIOS version installed on your computer. BIOS updates aren't all that frequent so it's easy to forget about them, but you should try to check at least once a month. Recently HP released a major BIOS update that protects against two high-severity CVSS 3.1 base score 8.8 threats.CVE-2021-3808 and CVE-2021-3809.
"This vulnerability could allow an attacker executing with kernel-level privileges (CPL == 0) to escalate privileges to System Management Mode (SMM)," Starke wrote. "Executing in SMM gives an attacker full privileges over the host to further carry out attacks."
You can check the full list of affected devices here, however, you should update your BIOS anyway, so follow along as we show you the process for updating the BIOS on all HP laptops and desktops.
How to update any HP laptop or desktop PC BIOS. Updating your HP computer BIOS.
To begin head on over to the HP website and choose your computer type: Desktop or Laptop.
Next click the Let HP detect your product. (This is the easiest option!)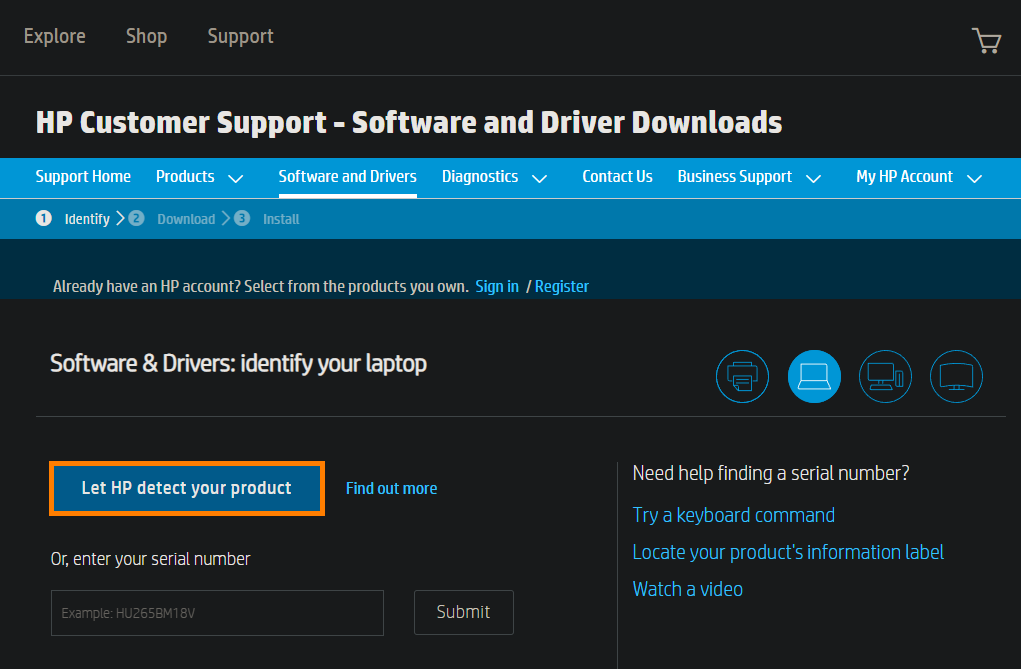 This will open a new window, accept the options and download the HP support assistant tool.
Once you have the HPSupportSolutionsFramework .exe file on your computer install it.
Now open the HP Support Assistant, skip through the intro screens, then change to the My devices tab and click Update. The tool will run some checks and find any updates that are available. This includes BIOS, driver and other updates.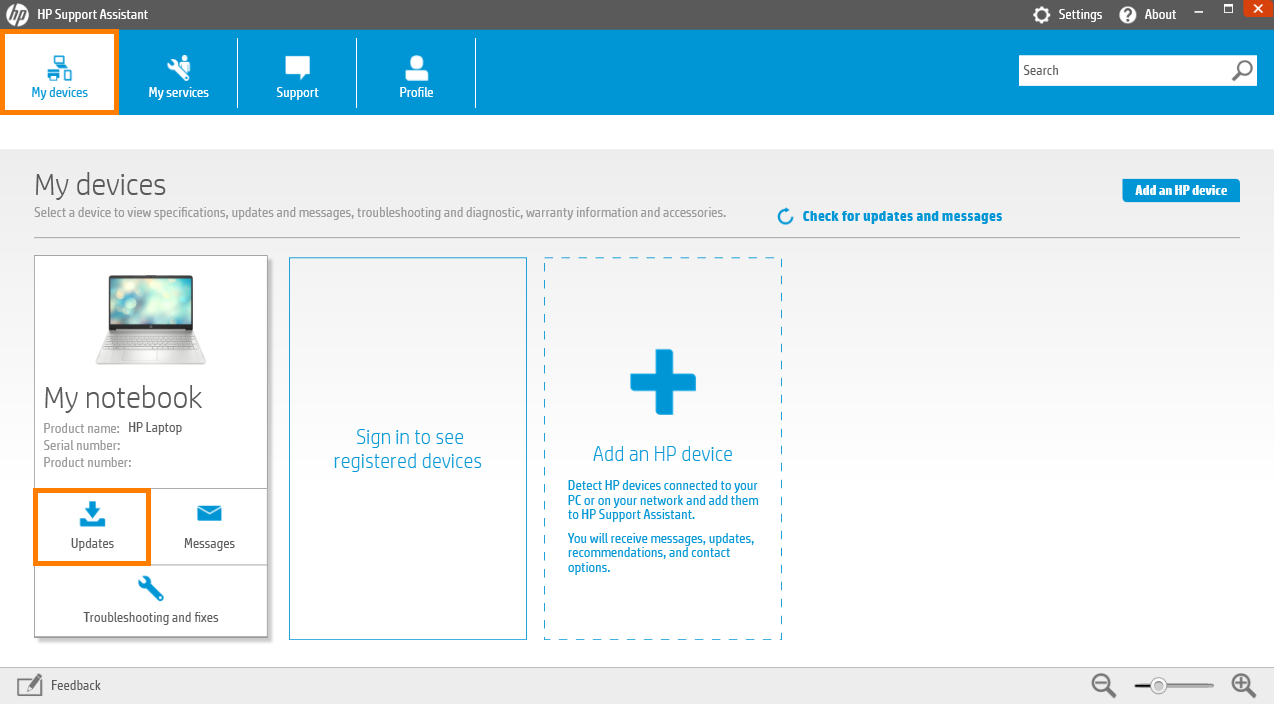 When the tool is finished make sure the updates are ticked then click Next to start the installation and update process. Now it's simply a case of following the prompts. Once the tool gets to the BIOS update it will open a new installation tool and require a system restart. Follow the prompts and wait for the HP BIOS update to complete.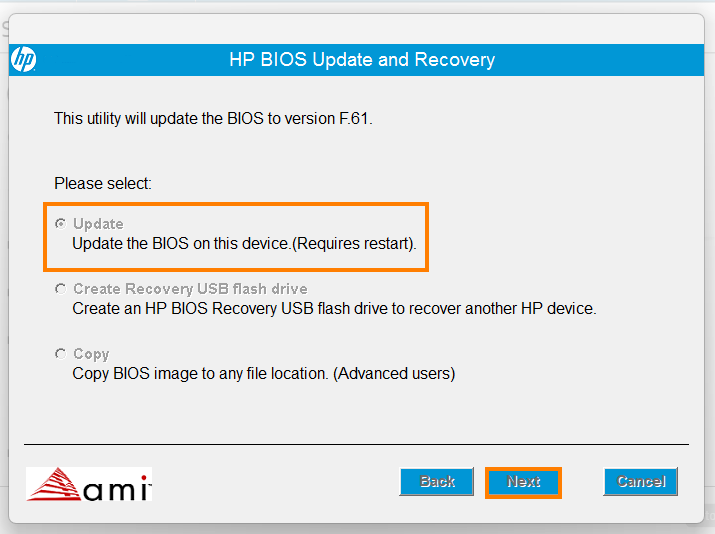 It will take between 5-10 minutes to complete. Just make sure you do not interrupt the process or you may damage your computer beyond repair.
When the BIOS has been updated you can sign back into your computer and uninstall the HP Support Assistant tool from Settings > Apps > Installed apps. There's no point keeping it on your system. Just redownload it every now and then to check for updates.

Alternatively, you could go through the manual process for everything by opting to use the enter your serial number option on the HP support page. While this works just as well it is more messing around. It's also a little more complicated if you are new to this kind of thing.